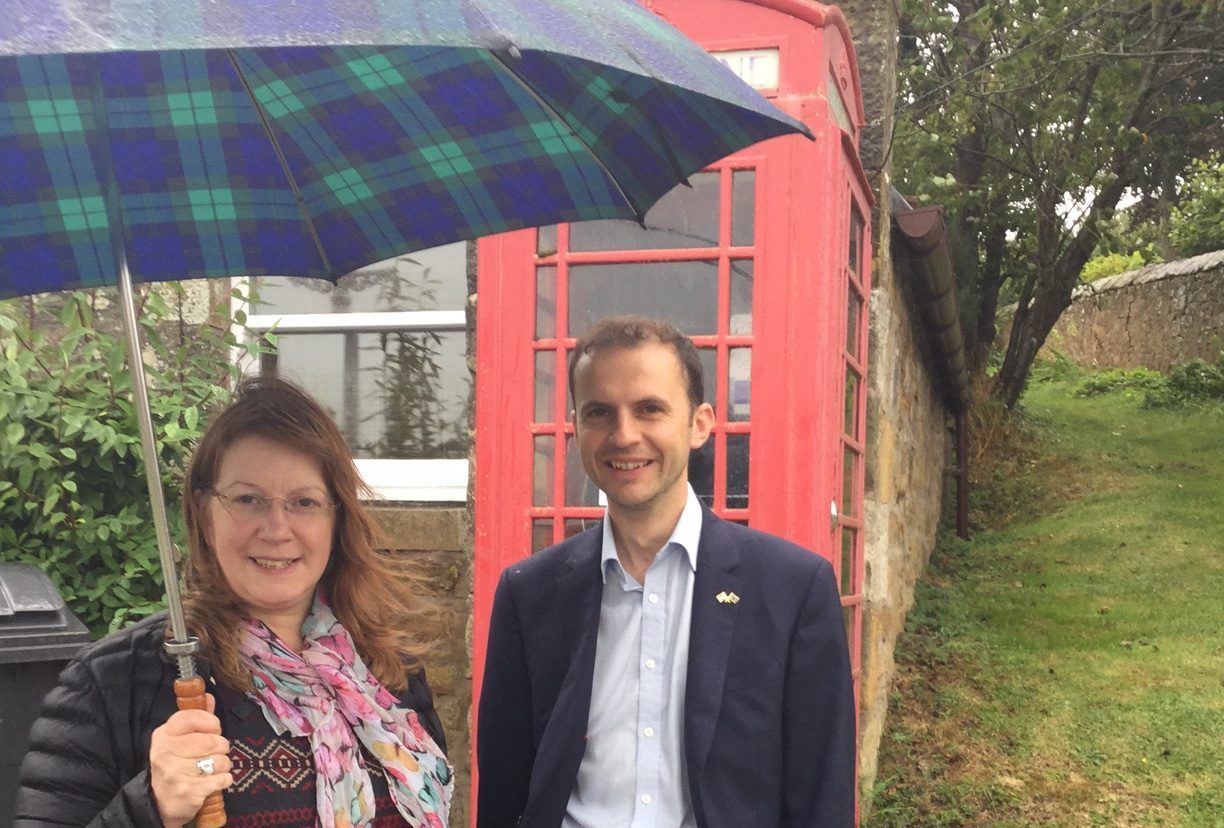 Plans which could see the removal of a traditional red phone box in a rural North East Fife village have met with opposition from the local community and elected representatives.
BT Payphones has confirmed it intends to remove the phone kiosk which sits at the entrance way to Blebo Craigs — one of scores of old style phone boxes earmarked for the chop across Fife.
However, many local people have insisted that the phone box's number should not be up as it provides a vital lifeline — and are urging others to make their views heard.
The Secretary of Kemback, Pitscottie and Blebo Community Council, Ken Cochran, explained that a 42-day consultation comes to an end this week and he is hopeful BT Payphones will listen to local representation whilst comments are processed during October.
He said: "The community council has objected on three grounds: Blebo Craigs is a popular area for visiting walkers and emergency phone access for visitors should be maintained; the mobile phone signal coverage in the village is weak and cannot be relied on for emergency situations; and the phone box is a historical visual aspect of the village and a reference point for people navigating in the village.
"In the event that we are unsuccessful in preserving this phone service, the community council will attempt to 'adopt' the phone box but the phone service within it would be lost."
Local councillor Karen Marjoram said the kiosk should be retained.
She said: "There is a lot of concern locally that due to the lack of mobile phone signal in this rural area this local landmark should be retained. I have been contacted by villagers who want the box to be kept, there is an assumption that everyone has mobiles but the signal here is very poor and this kiosk is very important to the community.
"A similar kiosk in Dura Den is listed and so it is being retained. I'd like to see the same being done here."
Adding his support for retention of the kiosk, Stephen Gethins MP said there are many areas where phone boxes have actually taken on a more prominent role in village life.
He explained: "In Letham, for example, the phone box is where the community defibrillator is kept, and in other areas they are used as community libraries and mini greenhouses.
"There are so few places that we see these traditional red phone boxes and this one could be developed to become even more of an asset to the area."