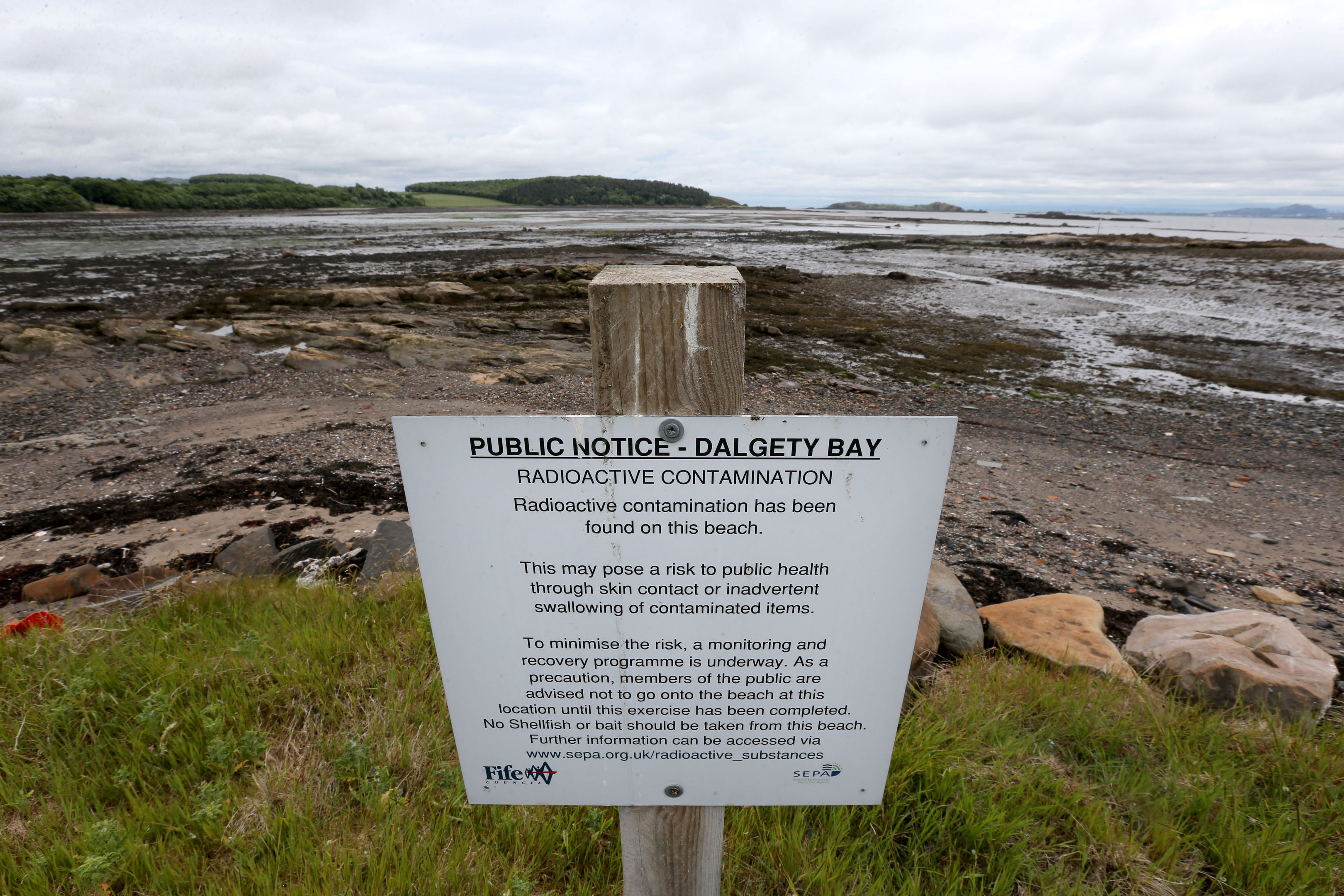 Dalgety Bay residents have been spared disruption caused by heavy lorries  as they clear contamination at the Fife town in coming works.
The Ministry of Defence (MoD) has confirmed construction materials will be brought in by boat when work goes ahead at the shore to remove and contain radioactive material.
Roy Green from Dalgety Bay and Hillend Community Council said: "It's good that we're not going to have movements of heavy lorries around the residential area, because it's quite a narrow street.
"As far as the residents are concerned, that would have been a major intrusion because they've got to go right down the centre of the town and along The Wynd.
"Coming in by sea is a much more favourable way of doing it."
Stephen Ritchie from the MoD's Defence Infrastructure Organisation updated South West Fife Area Committee on the project.
"It was either trucks or barge. We realised that a barge would have the least impact on residents," he said.
He said the barge would be a sizable 160ft vessel, which would bring construction materials in at high tide.
It is expected to make a total of around 20 visits to the shore.
"If you cut that down to how many per month, there's not going to be a huge number of movements to the site," said Mr Ritchie.
He added: "It's not a small 20ft pleasure vessel. It's a big ship."
Councillor Gavin Yates said: "Local residents will be delighted to hear that.
"It will be better than months and months of heavy lorries moving along small residential streets."
Having accepted responsibility for radioactive particles discovered at the shore beside Dalgety Bay Sailing Club, the MoD plans to remove some of the contaminated debris and contain the rest by building a wall and new slipway.
The work is expected to go ahead during the summers of 2018 and 2019.
Local residents will be consulted on the project around early November during a public event, the details of which have yet to be finalised.
Radioactive particles, first discovered at the site in 1990, contain radium-226 which was in paint used to make aircraft dials luminous.
Studies of the coastline suggest incinerated radioactive waste was dumped prior to 1959, when the nearby airbase HMS Merlin was decommissioned.