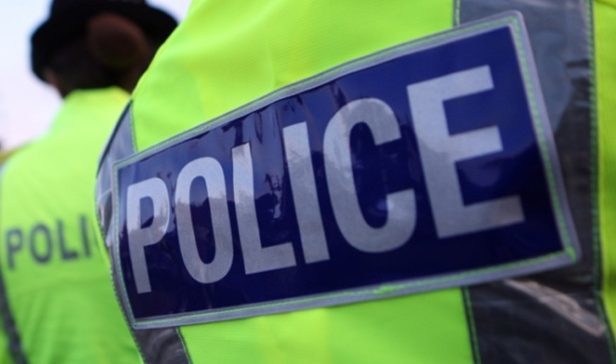 Police have again warned people against entering the old Buckhaven High School after the building was damaged by fire on Sunday evening.
The Scottish Fire and Rescue Service sent seven appliances to deal with the blaze on the third floor of the former school, which is in the process of being demolished.
Officers have stressed that the building is in a poor state of repair and poses a high risk of serious injury or death.
Hazards include asbestos, holes in the floor and sharp objects.
Fife Council stepped up security and installed CCTV after a previous incident but has now pledged to look at what more can be done to deter youths.
Community Inspector Tom Brown said: "We would like to stress the dangers of entering the building and any person caught doing so will face charges.
"Due to the demolition work the old school has become increasingly hazardous and anybody entering the site is at risk of serious injury.
"Security has been increased but any person entering or attempting to enter will be prosecuted."
Levenmouth area chairman, Councillor Tom Adams, expressed serious concern about the repeated break-ins and called on parents to quiz their children on their whereabouts.
"Parents have to know where their kids are because they are at serious risk," he said.
"There is asbestos in the building and if there were to be a major fire the entire community would be in danger because of the fumes.
"Apart from that, if there is a fire and there are people in the building how can we rescue them if we don't know they are there?"
Alastair Drummond, project manager with Fife Council, added: "We are disappointed that, despite warnings and additional security, certain members of the public are continuing to put themselves at risk by entering this building."
Five people have already been reported to the Procurator Fiscal for offences including theft and vandalism since the school closed at the end of June.
Sunday's blaze broke out at around 9.15pm and firefighters were on the scene until 1am.
Buckhaven and Kirkland high schools both closed before the summer holidays and pupils moved to the new Levenmouth Academy at the start of the new term in August.
The dismantling of the school will be complete by the end of the year as scheduled.