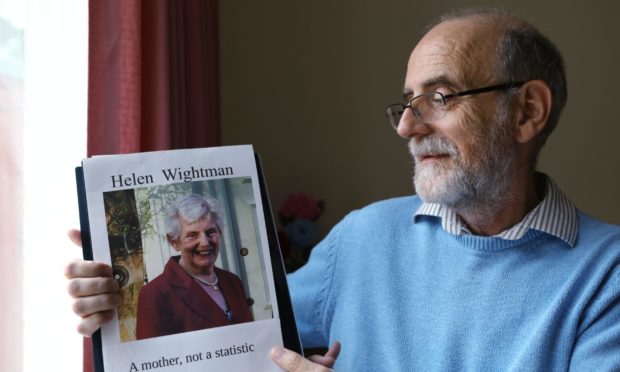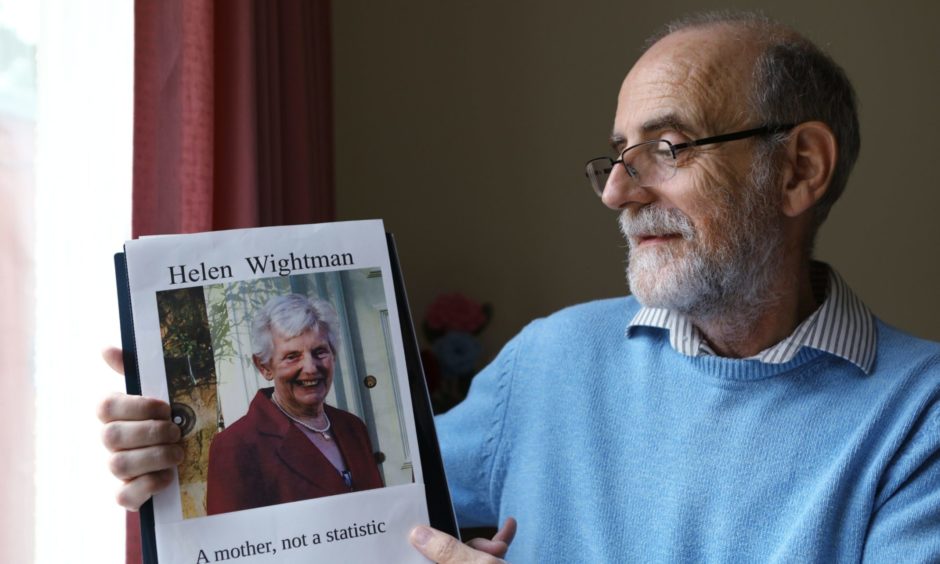 A grieving son had to watch his mother's funeral online just two days before Boris Johnson supposedly attended a Downing Street drinks party.
Alan Wightman's 88-year-old mum Helen died of Covid-19 in a Fife care home on May 6 2020.
But due to lockdown restrictions just six people could go to her funeral at Kirkcaldy crematorium on May 18.
Alan said: "I was watching on a screen and I saw one family member in distress during the service but no-one was able to put an arm around that person.
"It was hard for everyone concerned.
"And now I find out that idiot was partying all the way through lockdown. He's not fit to be Prime Minister."
He's 'toast' after Downing Street party
Alan lived in Forfar at the time of Helen's death at Scoonie House Care Home in Leven.
In line with restrictions, he had been unable to visit her.
And he is extremely angry at news that 100 Downing Street staff were invited to bring a bottle to a drinks party, against their own rules.
Witnesses say Boris Johnson and his wife Carrie attended but he has declined to confirm the allegation.
Alan said: "This Downing Street garden party wasn't an isolated incident.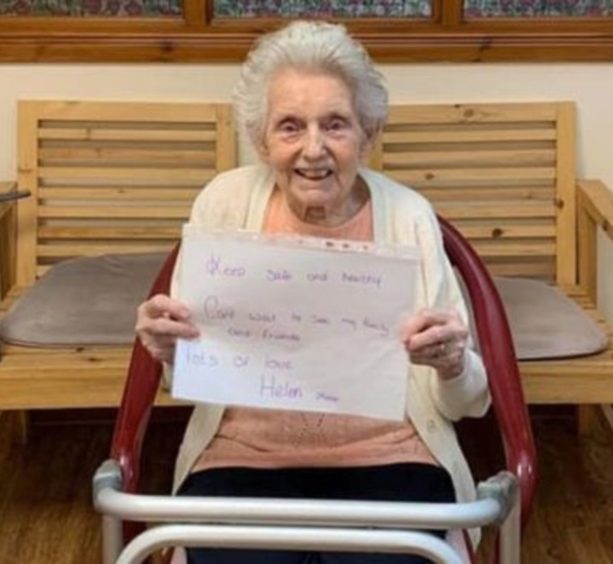 "I thought the Allegra Stratton revelations in December were bad enough but it seems it goes back a year-and-a-half before that. It's endemic.
"Just two days after my own mother's funeral, there was a garden party in Downing Street.
"And this was at a time when we were only allowed to meet one other person outdoors."
Alan is adamant that Boris Johnson should resign over the allegations.
"He's toast. He's in difficulty with his own party as it is and I think this will finish him.
"I don't think he was ever fit to be Prime Minister.
"I've tried to be reasonable up to now but the time for reason is pretty much gone.
"He needs to go."
'Boris has time to party'
Alan is a member of the Covid-19 Bereaved Families For Justice group and believes elderly people in care homes were "thrown out of the lifeboat" at the start of the pandemic.
And he is one of hundreds of families who are calling for a public inquiry into the handling of the crisis.
While the Scottish Government has started the ball rolling north of the border, Alan says people in England have been "cast out in the wilderness".
"None of the things that should have been done have been, yet Boris has time to party," he said.
"It's really not on."
The daughter of a Dundee OAP who died from Covid has also slammed the "disgusting" Downing Street party claims.
Asked on Monday if he and wife Carrie attended a Downing Street party on May 20, 2020, Mr Johnson said: "All that, as you know, is the subject of a proper investigation by Sue Gray."
'Eerie and empty': Pictures reveal deserted Tayside streets as Boris Johnson partied