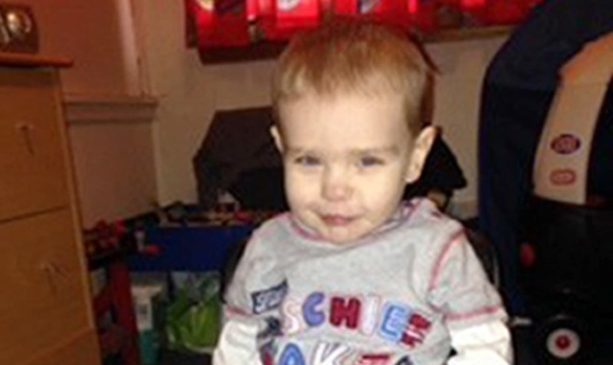 An urgent external review into Fife Council's social work services has been called for by local politicians.
Councillor Neale Hanvey believes there is a "serious question mark" hangs over the department following the murder of toddler Liam Fee.
He spoke out after a report stated systematic failures may have had a role in the misconduct of struck-off social worker Lesley Bate.
Mr Hanvey is being backed by Douglas Chapman, MP for Dunfermline and Fife, who branded Fife Council's response to the report as "wholly inadequate".
Following the report, Fife Council said they welcomed the findings claiming the misconduct did "not reflect current practice".
This was despite the report by the Scottish Social Services Council (SSSC) describing some social work staff being "defensive" and "evasive" in their evidence to Bate's conduct hearing.
Mr Hanvey, SNP health and social care spokesperson on Fife Council, said: "This is a case of national significance and I struggle to understand how anyone could "welcome" such dreadful findings against one of our staff.
"Sadly, this episode leaves a serious question mark over the quality of our services.
"An external review by an impartial body would enable them to rebuild trust and confidence with the wider community.
"It would give the social work service the opportunity to demonstrate its best practice while also being advised and supported on how best to strengthen and recover."
Mr Chapman added: "The council owes it to the children of Fife and indeed to their own hard-working social work staff to have a full independent inquiry into the operation of the department which has seen major failures resulting in the tragic murder of a small child by his own family.
"In the absence of Fife Council taking any obvious action to return confidence back to the people of Fife and to support their own staff, I have written to senior management in Fife asking them to trigger an independent inquiry to help put things right and better protect every child in Fife who may be at risk."
A spokeswoman for Fife Council said that it had recently been subject to an inspection, which did not highlight any areas of concern.
She said: "This case does not reflect our current practice or the high standard of professionalism which we expect and receive from our social work staff.
"Fife Council's Children's Services have already been subject to a full independent joint inspection earlier this year by the Care Inspectorate, Education Scotland, Healthcare Improvement Scotland and HMI of Constabulary for Scotland, who evaluated services in Fife very positively.
"It remains extremely important that we continuously scrutinise the work that we do. Independent significant case reviews, such as that already underway commissioned by the children's service's partnership in Fife into the death of Liam Fee, contribute to this scrutiny and we look forward to promoting any learning from this review as widely as possible, to help improve practice across agencies."