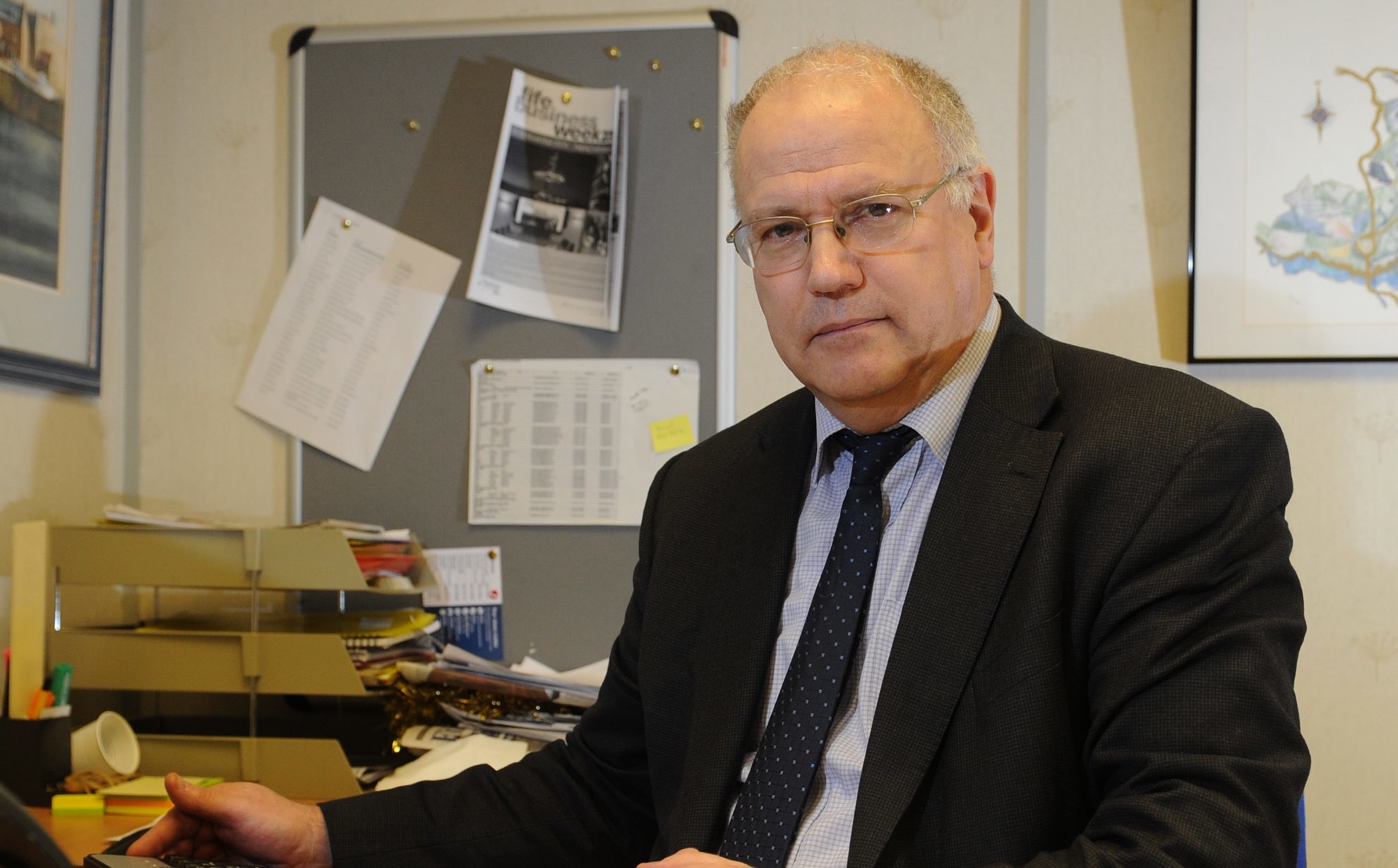 Criticism of Fife's child protection service in the wake of Liam Fee's death has provoked a furious response from council leader David Ross.
"Stop undermining our staff and stop undermining public confidence in our child protection service."
That was the message from Mr Ross in response to calls for another inquiry into the region's children and families social work service from SNP councillor Neale Hanvey.
Mr Hanvey said "serious question marks" hang over the quality of social work services following Liam's murder in March 2014. He called for action after a report stated systematic failures may have had a role in the misconduct of struck-off social worker Lesley Bate.
But Mr Ross angrily accused Mr Hanvey of a "thinly veiled attempt to make political mischief for the Labour administration", diverting attention away from the SNP's "abysmal" record in funding social work services in previous years.
"He seems to be intent on throwing mud in all directions hoping some of it will stick," he told The Courier.
"Unfortunately the only people who really suffer from this are our child protection staff who are unable to answer back because of their professional positions.  These staff do a difficult enough job at the best of times and don't need councillors, who should know better, undermining them."
Mr Ross noted that Fife's children's services underwent a full external inspection by the Care Inspectorate this year and came out with flying colours.
He also pointed out that the Scottish Social Services Council hearing into Ms Bate related to events taking place over three years ago.
"In 2009 children's services in Fife were rated as 'weak' following a very negative external inspection," he went on.
"Unbelievably, the SNP-led administration of the time responded by cutting back on funding and staff so that when the current Child Protection Team was set up in 2012, it was woefully understaffed.
"When the current Labour Administration took over in 2012 we set about rectifying this situation and invested in more staff across the whole service.  In 2012 there were just 115 staff and 19 managers in the Children's Services team.  Today there are 176 staff and 26 managers.
"By persisting with his calls for a further inquiry he is effectively saying he doesn't believe these senior officers or the Care Inspectorate.
"It's time he got behind our staff instead of fuelling public concern with his continued criticism."
In response, Mr Hanvey said Mr Ross' comments "trivialises" the concerns held by him and the wider public.
"This is absolutely not about party politics, it's about having the confidence and the will to reassure ourselves, and the public that these vital services are indeed as safe as we think they are," he continued.
"It is also a valuable opportunity that, in doing so, we help rebuild the morale and confidence of hard working professionals, confidence that will have taken a real knock following recent events.
"We must not confuse the significant case review being conducted with respect to the Liam Fee case with our response to the findings of the recent SSSC conduct committee — they are quite separate matters.
"The 'systemic failures' and the 'defensive' and 'evasive' nature and the reported content of some of the evidence heard must be treated with the seriousness it deserves.
"If we are to rebuild trust and confidence between our staff and the community they serve we must do all we can to understand, learn and improve where necessary."