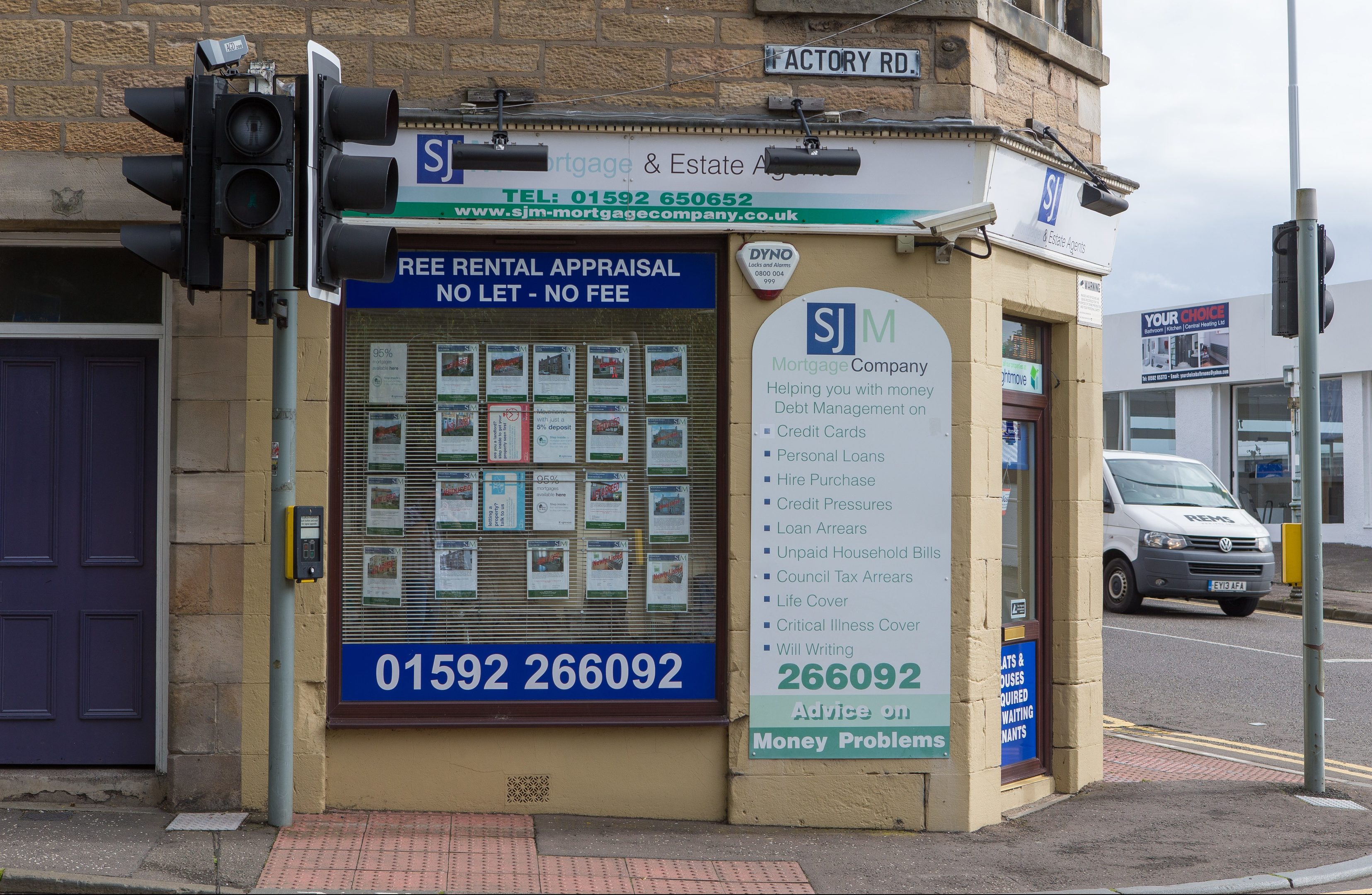 Mystery surrounds the status of a Fife estate agent amid claims many people have been left out of pocket.
Dozens of people have complained about their alleged treatment at the hands of SJM Mortgage and Estate Agents in Kirkcaldy's Factory Road, with many claiming that they have paid deposits or rent which have not been passed on to landlords.
Those affected have also claimed they have not been able to get in touch with the company for several weeks, prompting concerns about what has happened to their money.
Some who have managed to make contact have been told the company is trading as normal.
The issue has been raised with Kirkcaldy MSP David Torrance who said: "A number of constituents have contacted me with serious allegations against SJM, and have expressed to me they have had severe difficulty in reaching SJM to discuss their concerns.
"It has been reported to me that their office in Kirkcaldy often appears to be empty, and there is a lot of speculation as to what exactly is going on.
"A member of my staff managed to make contact with SJM early on Friday afternoon through their office phone line.
"We were told that the business was operating as usual, though I understand that the tone of this conversation was not reassuring and that SJM were unhappy that I was making enquiries on behalf of my constituents.
"While there are many rumours and speculation on social media, I am keen not to jump to any conclusions as yet.
"However, I would like to get to the bottom of this as quickly as possible, and if anyone has any information which would shed light on this, I would urge them to speak to the authorities as soon as possible."
Police Scotland have not received any formal complaints.
The Courier has tried to contact the SJM office on a number of occasions since the end of last week to no avail, and Fife Council's trading standards department is also understood to be investigating.
Greig Henderson, service manager for Fife Council's local housing strategy, said: "We've been made aware of some issues with SJM Lettings from concerned tenants and have referred them on to Shelter Scotland and Citizen's Advice for guidance.
"Any dispute between a landlord and their agent would be a civil matter that we would not have involvement in but we would try to help and ensure that tenants are not unfairly disadvantaged as a result."