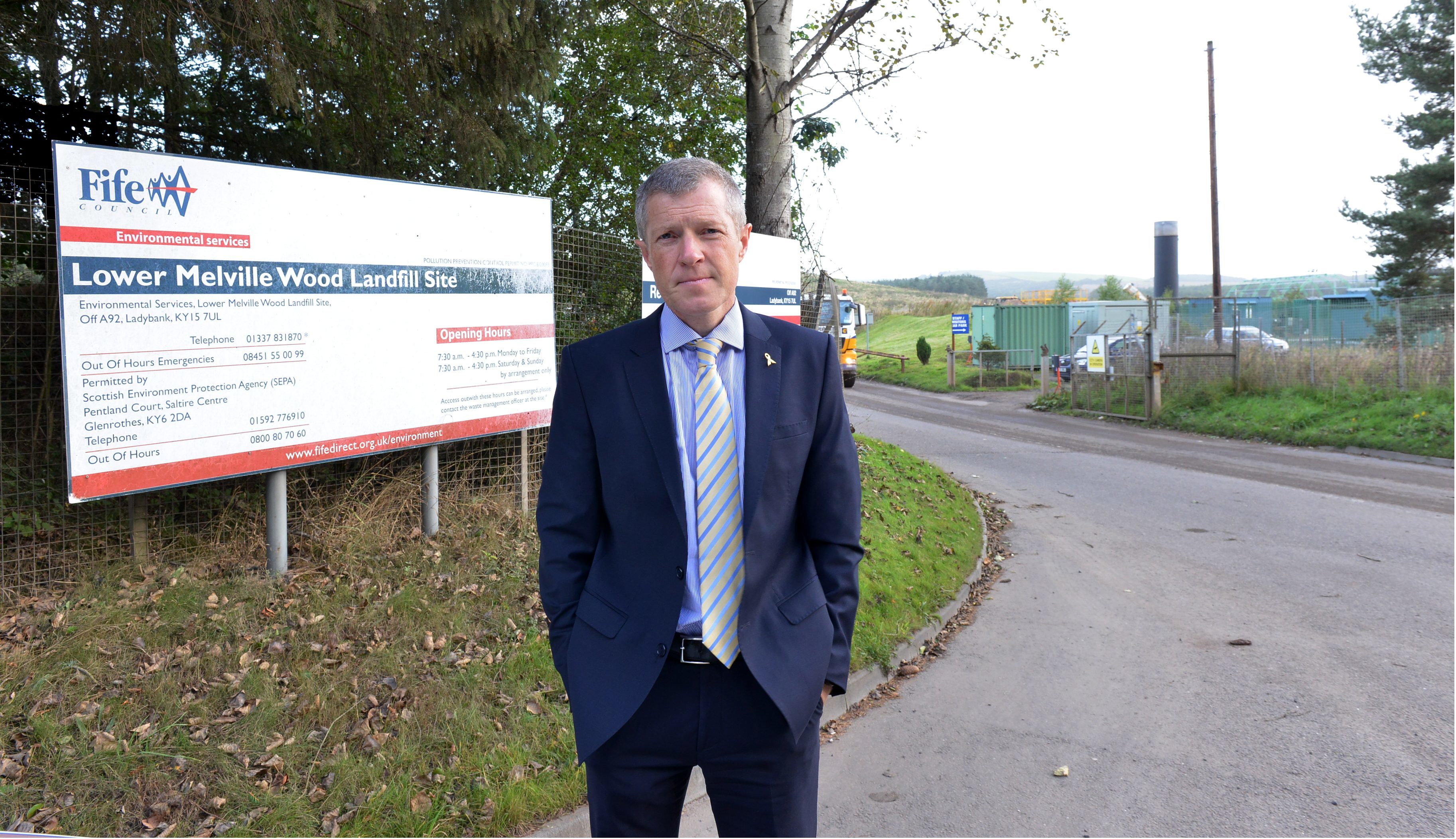 Further action is needed to address an issue which has been causing an almighty stink among Howe of Fife residents.
That's the view of North East Fife MSP Willie Rennie who said complaints about odour from the Lower Melville Wood landfill site near Ladybank have continued to flow into his constituency office.
A number of local people have highlighted the foul smell emanating from the facility on a regular basis and, although the site's operators say they have taken measures to mitigate the impact, the problem does not seem to be dissipating.
"The stench that has been endured by local residents for over a year is intolerable and has to be resolved," Mr Rennie stressed.
"Numerous promises have been made but there is still a problem.
"The direct involvement of the Scottish Environment Protection Agency has been helpful and there is a genuine desire by the operators Fife Resource Solutions (FRS) to resolve this but it is clear that more aggressive measures are required."
Mr Rennie was speaking after Chris Ewing, chief operating officer for FRS, the Fife Council-owned arms length company that operates Lower Melville Wood on behalf of the local authority, said it had taken "reasonable steps" to address issues raised over the summer.
Two main causes of the odour were identified, with odour said to be escaping from leachate chambers and a drainage trench.
New seals to the chambers, improvements in the recovery of landfill gas and the installation of 11 temporary gas extraction wells were among the actions taken by FRS to quell the problem, and SEPA said it would continue to have a monitoring brief on the site.
"We have discussed the matter in some detail with SEPA and have reviewed our operations at Lower Melville Wood to identify the causes of the odour and to take action to prevent its escape," Mr Ewing noted.
However, one local resident, who asked not to be named, said the odours could still be detected as far away as Collessie.
"We have lived here for almost 20 years and generally speaking we have only a few minor problems which we are prepared to live with," the resident said.
"However over the last 14 months we have suffered from an obnoxious smell emanating from the recycling plant at Ladybank.
"It can be exceptionally bad, when not only can you smell it but also taste it."
Mr Rennie concluded: "The seals and temporary extraction units are not blocking the odour release which is why the company must step up the preventative measures."