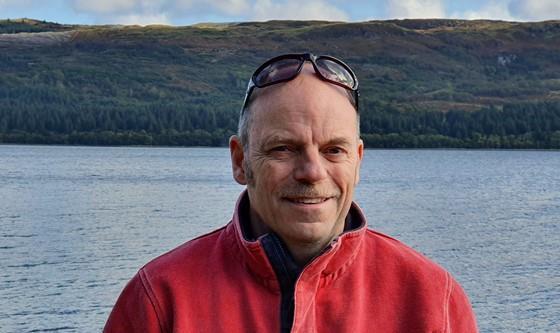 The race is on to remove fallen trees after Storm Arwen devastated local woodlands.
Experts estimate the storm toppled 559 acres of woodland in Tayside and Fife and it could take as long as two years to clear completely.
That's roughly the size of 280 football pitches.
Several popular walking spots still remain closed to the public as a result, including Templeton Woods in Dundee, Tentsmuir in Fife and the path to Corrie Fee in Angus.
Forestry workers are collecting the wood before bacteria kicks in and renders the timber useless in the commercial market.
And they say they are working to re-open popular paths as quickly as possible.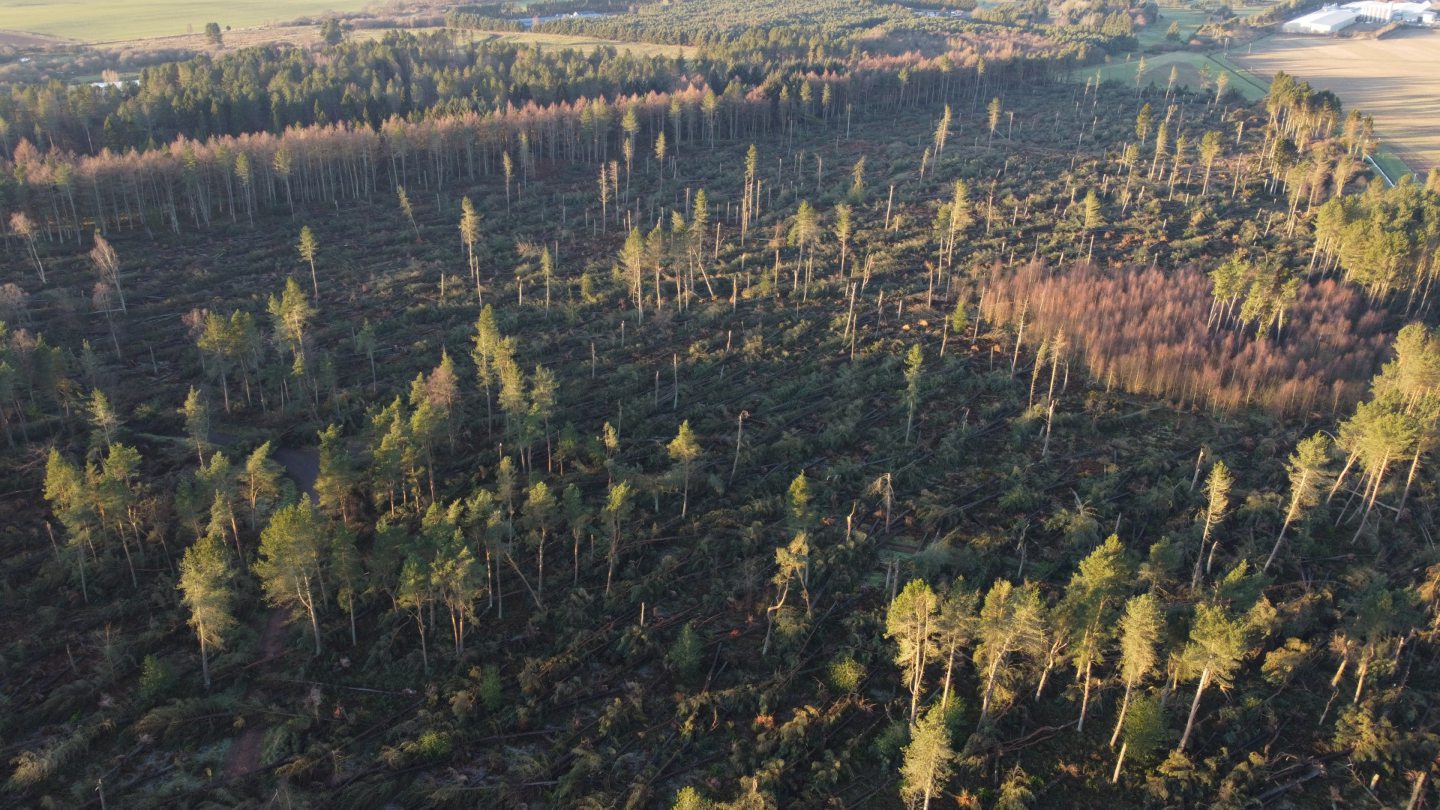 But how are forestry bosses carrying out the operation, how long is it likely to take and what will be done with the fallen trees?
We find out with Andy Leitch, deputy chief executive of forestry organisation Confor.
What has been done so far and what happens next?
The storm damaged an estimated 559 acres of woodland in Tayside and Fife, according to Scottish Forestry. A spokesman stressed that is "provisional estimate" based on aerial surveys.
Boots on the ground are currently confirming these findings with results expected soon.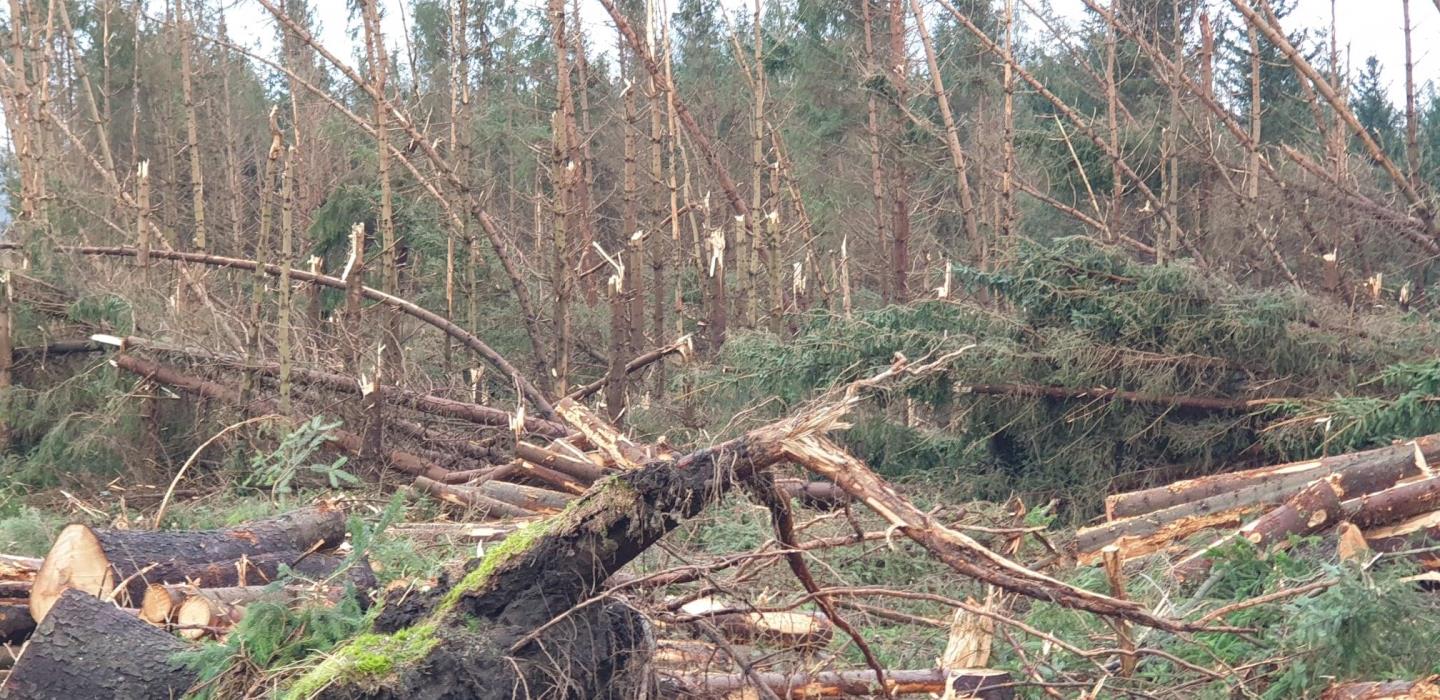 Resources will then be allocated and teams will move in to remove trees and clear the areas for replanting.
Andy said: "Everyone is working together really positively to get this done."
What happens to the windblown trees?
It is hoped that most of the damaged trees will be processed for products ranging from kitchens to pallets.
Any bits of wood not needed through this – such as leftovers after a kitchen top has been carved – will likely be collected as pellets and sold for use in smokers, gardens and some heating systems.
Andy expects it will take between one and two years to clear everything up.
Andy said: "We estimate that Storm Arwen blew over about 25-30% of the trees that would we would cut down in a normal year for commercial purposes."
He said some trees earmarked for harvest would not now be cut down.
"Blown over trees are not cut cleanly, so it might not all be useable. But we will be using as many of the trees as we can in the commercial sector."
This is certainly unprecedented."

Andy Leitch talking about Storm Arwen's impact on the east coast
It is thought that most of the trees knocked down by Storm Arwen are Scots pine and birch.
Pine trees are at particular risk of being wasted if a "blue stain" caused by bacteria creeps in.
If this happens, it will reduce how much – if any – of the wood will be useable in commercial products.
When will woods be safe to visit?
This is not yet known, but for some areas it may be at least a year.
Andy asks for visitors to tread carefully and adhere to information signs dotted around woodlands.
He said: "There are a lot of woods out there, many of which haven't been damaged, so we would ask people to think carefully about where they visit.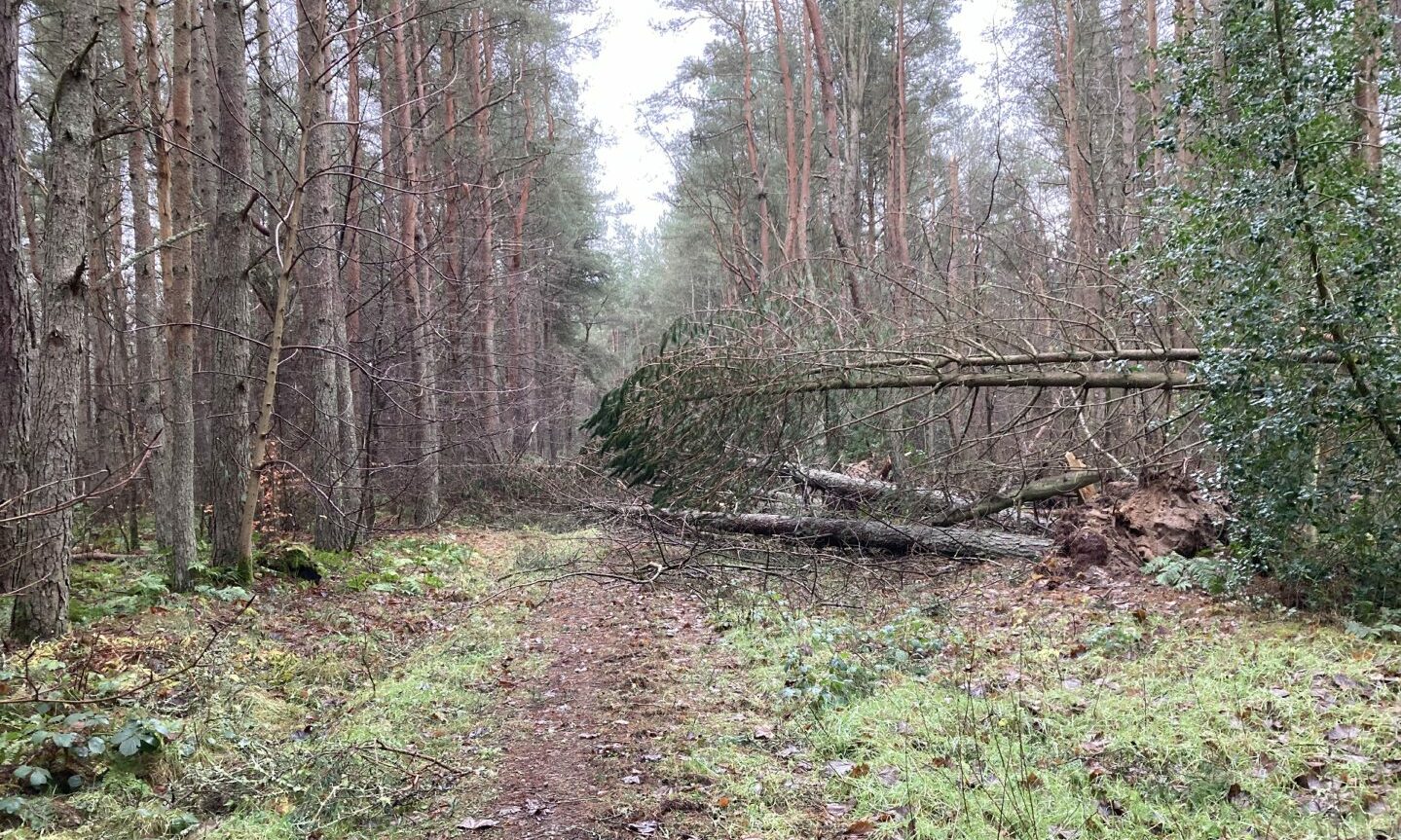 "It is very dangerous for people to try and remove tree debris themselves. It is really important for the safety of the public that they are patient let us get on with this work."
Is there an upside to Storm Arwen?
In a way, yes.
A few decades ago, woods were planted in a monoculture — one species of tree together in one area.
This is not natural and more recent legislation has sought to introduce a greater variety when replanting.
That means biodiversity in Scotland's woodlands could improve faster in the aftermath of Storm Arwen as a wider range of species put down roots.
Storm Arwen: Tell us how badly your local woods have been damaged