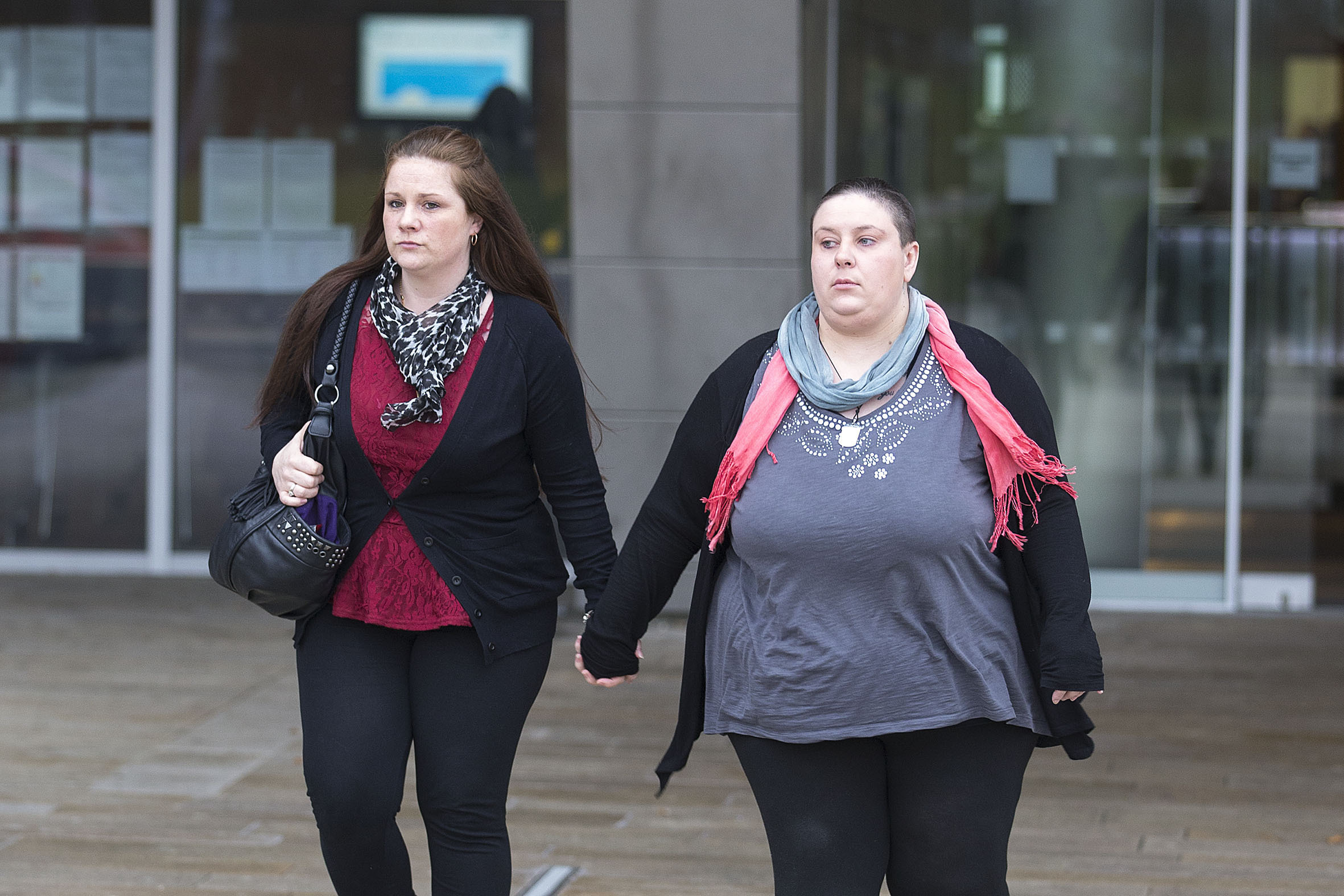 Hundreds of outraged Fifers have signed a petition to prevent Liam Fee's killers from returning to Glenrothes.
Liam's mother Rachel Trelfa and her partner Nyomi Fee are serving life sentences for murdering and inflicting a catalogue of horrific physical and psychological abuse on the two-year-old.
But they were seen back in the Fife town for a social work meeting last week.
An online petition demanding the pair are never allowed back has already gathered more than 1000 signatures.
James Alexander, who launched the petition, said the news that Trelfa and Fee had been seen in the town came as a shock.
"We were under the presumption that when they were sentenced they would serve the respective time in separate prisons and not see each other," he said.
"The aim of the petition is to bring attention to the fact that the people of Glenrothes don't want either Trelfa or Fee in the town and to ask that any meetings they have are done so in the respective prisons and that any visitation between them both is kept to a minimum."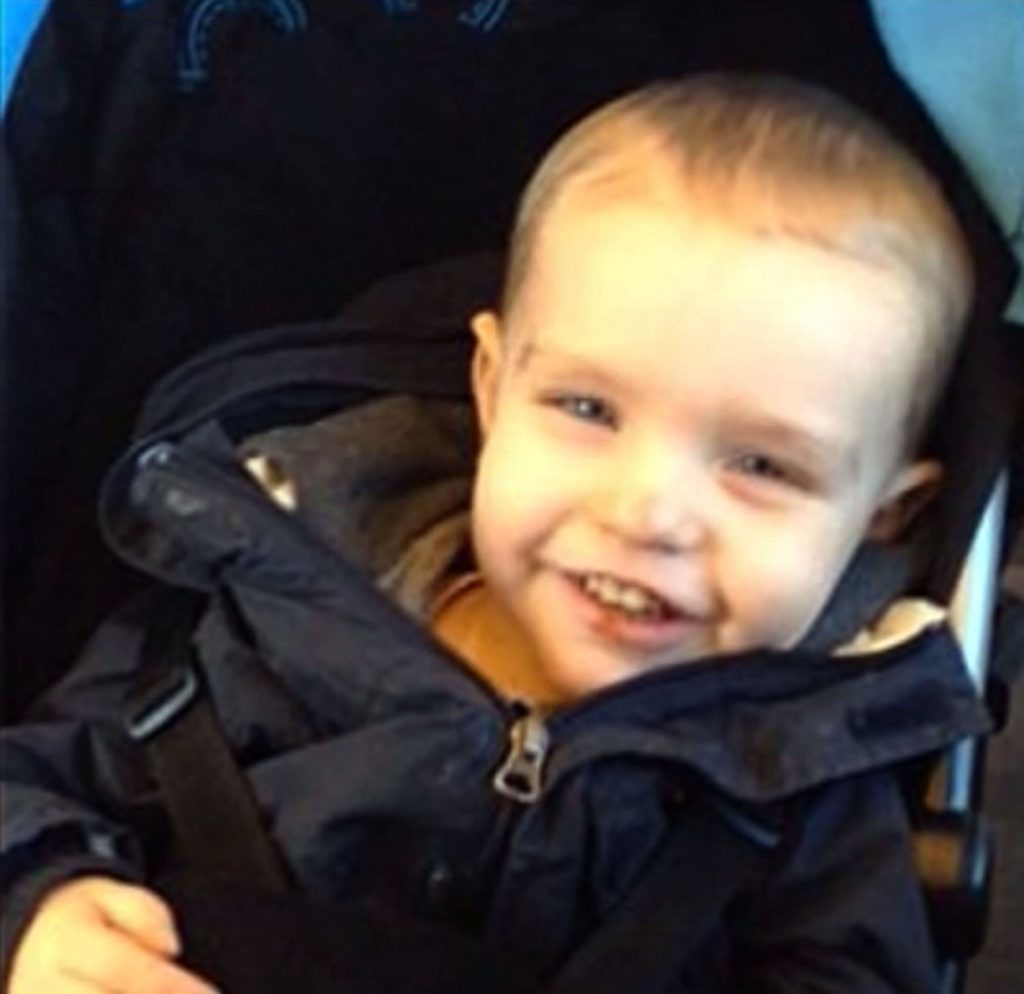 Councillor Neale Hanvey, the local SNP spokesman for health and social care, has raised the issue with Fife Council chief executive Steve Grimmond.
Mr Hanvey recently called for Fife's social work department to be subject to an external review in the wake of Liam's murder.
"This is a troubling and upsetting development for the Glenrothes and wider Fife community," he said.
"I am writing to the chief executive today on related matters and I will be raising this concern with him then. Clearly we need to understand and better judge the sensitivity needed for the community going forward.
"The leader of the Labour administration has stated that I should not question the word of officers in social work, but I profoundly disagree.
"This latest development demonstrates clearly the strength of feeling in this case and illustrates why my call for an external review is not just important, but essential in rebuilding a trusting relationship with the community and moving the service beyond these recent challenging events."
A spokesman for the Scottish Prison Service said no comment could be made about individual offenders.
However, he added: "Prisoners from time to time are required to attend various legal processes such as children's panel hearings.
"If people are required to attend such events, it is our obligation to make sure they attend and escort them there and back again."
Fife Council confirmed the meeting attended by Trelfa and Fee was not organised by the authority and said it had no jurisdiction over the control and movement of prisoners.
Local authority leader David Ross recently hit back at Mr Hanvey and told him to stop undermining social work staff.
Mr Hanvey had said serious question marks hang over the quality of social work services following Liam's murder in March 2014.
He called for action after a report stated systematic failures may have had a role in the misconduct of struck-off social worker Lesley Bate.
Mrs Bate, who was involved in Liam's case, was described as "disorganised and chaotic" during a Scottish Social Services Council hearing.
Timeline of tragedy:
March 22 2014 – Police find Liam Fee dead in a flat in Donald Crescent, Thornton, after responding to a 999 call made by Nyomi Fee.
March 24 2014 – Post mortem carried out as police continue gathering evidence
March 27 2014 – Police officially confirm Liam's identity to the media. Rachael and Nyomi describe him as a happy-go-lucky little boy who was much loved and would be deeply missed.
August 22 2014 – Five months after Liam's death Fee and Trelfa are accused of murdering him and make a private appearance at Kirkcaldy Sheriff Court before Sheriff Graeme Warner.
March 21 2015 – Prayers are said at Markinch and Thornton Parish Church in memory of Liam on the anniversary of his death.
September 3 2015 – Fee and Trelfa deny eight charges against them when they appear at the High Court in Glasgow. The full extent of the horror is revealed as charges include the torture of two other boys as well as the abuse and murder of Liam.
September 8 2015 – Fee and Trelfa are hounded out of a village they had been staying in in Tyne and Wear after locals learn of the charges against them.
April 9 2016 – The trial against Fee and Trelfa begins at the High Court in Livingston.
May 31 2016 – Fee and Trelfa found guilty of Liam's murder. The jury returned a majority verdict.
July 6 2016 – The pair are handed like sentences. Trelfa told she will spend a minimum of 23.5 years in jail and Fee a minimum of 24.