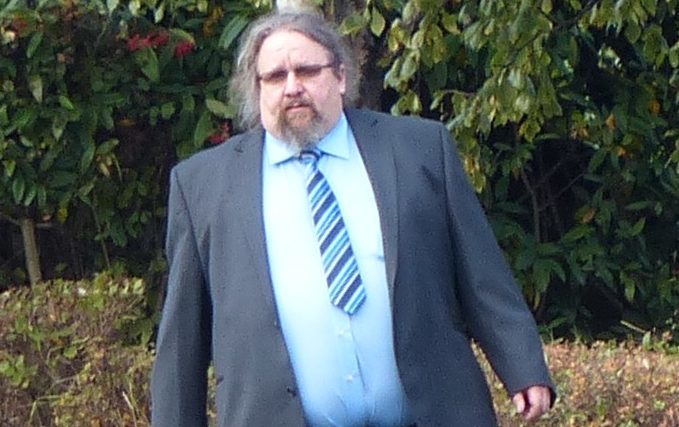 An online trader from Fife who tried to sell tiger claws fell foul of international law protecting endangered species from extinction.
The eBay auction started by Gary Whyte from Cowdenbeath was spotted by a police officer in the National Wildlife Crime Unit.
Police obtained a search warrant and went to Whyte's home where they found the animal parts and seized the computer used by the wheeler-dealer.
Whyte told officers: "I didn't know what I was buying at the time."
Rosyth Dockyard worker Whyte, 50, ended up in the dock at Dunfermline Sheriff Court for breaching European regulations controlling trade in endangered species.
He had bought the claws along with other items at an auction room in Dunfermline for £28.75.
He purchased an auction lot described as "a small box of various fossils, claws and teeth".
He put the tiger claws up for sale on eBay and the selling price was sitting at £102 when police moved in and recovered them.
Whyte, of Anderson Drive, admitted that between July 19 and 29 2015 by using eBay, he advertised for sale and sold a quantity of items described as "tiger claws".
Depute fiscal Kate Fleming said there were 10 tiger claws put up for sale and six of these had been confirmed as being genuine.
Whyte's solicitor Peter Mullin said his client had bought the box for a work colleague whose granddaughter collected fossils.
He added his client usually traded online in motorcycle parts and was a regular visitor to the Dunfermline auction room.
"He assumed if one purchases something from an auction one is purchasing something that is not illegal," said Mr Mullin.
"Thereafter he failed perhaps to do enough research before selling them online."
Mr Mullin said his client had been buying and selling items for 10 years. "He's just a part-time dealer. It's a hobby."
Sheriff Charles Macnair pointed out Whyte would have made more than £70 from the deal. "He was doing it for the purpose of profit and so he was trading," he added.
Mr Mullin replied, "This is a hobby and one he's now stepped back from. He's not an ivory trader. He's a man who works for Babcock and bought the wrong thing.
"At work he's had his security clearance limited." He added that the company would be looking at his client's case following the conviction to see if "any restrictions or worse would follow."
The solicitor added, "There was nothing clandestine about his attempt to sell. It was a blatant advertisement for tiger claws from somebody who didn't think he was doing anything wrong."
Sheriff Charles Macnair called for reports "given the very serious nature of any breach of this sort of legislation". Whyte will return to court for sentencing on December 5.
The world's most endangered species are given protection under CITES (the Convention on International Trade in Endangered Species) with tigers classes in the highest category.