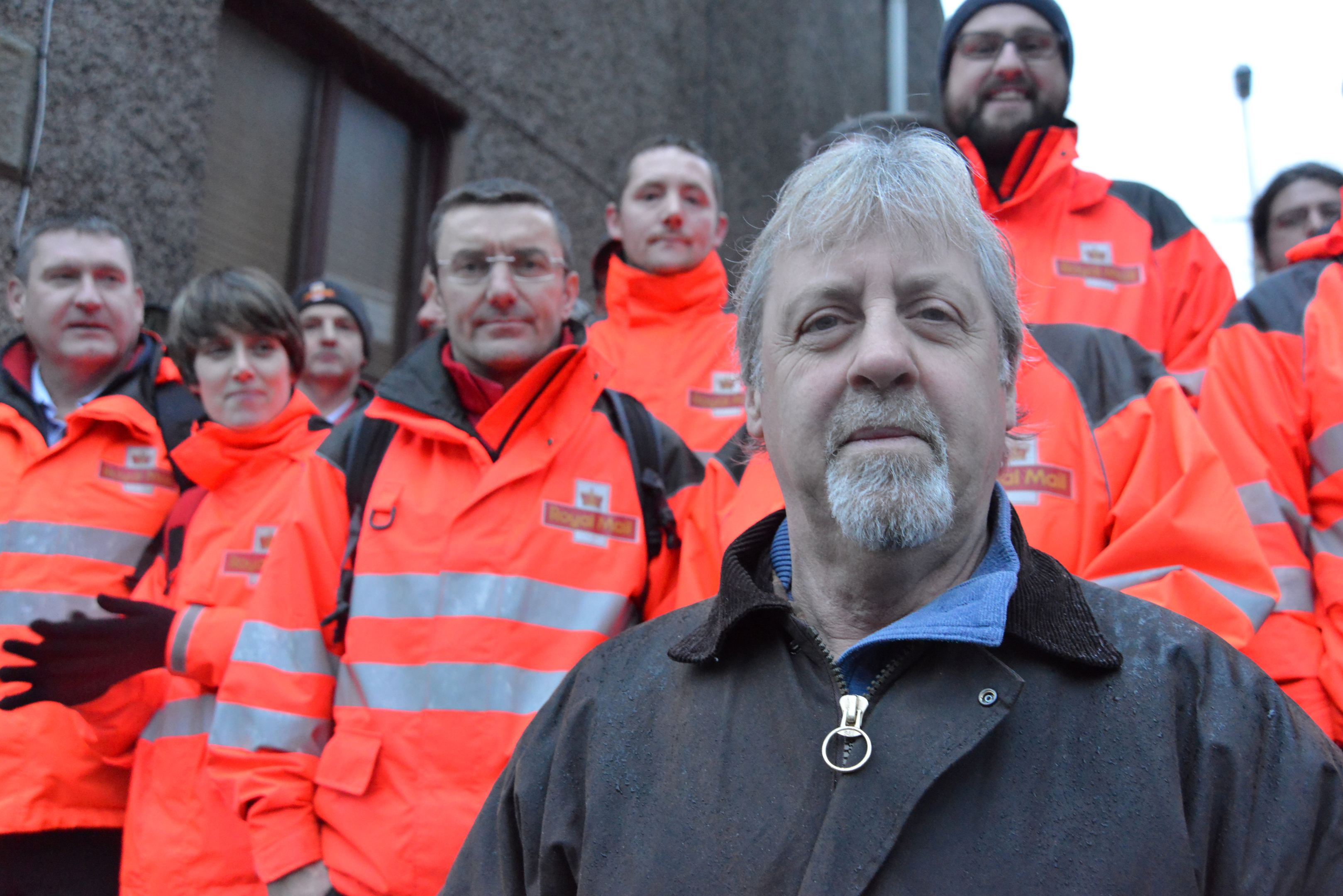 A deal struck between a sacked Cupar postman and Royal Mail has ended a long-running dispute and the threat of strike action.
Almost two years after being unfairly dismissed, David Mitchell, who was accused of stealing mail, reached an agreement with his former employer.
Royal Mail was ordered by a judge to pay the 58-year-old compensation of more than £56,000 after it refused to give him his job back, but the settlement was said to fall far short of lost earnings.
Anger at his treatment prompted strikes by former colleagues at Cupar delivery office and workers were being balloted for industrial action across a wider area including Fife, Edinburgh and Falkirk.
Mr Mitchell refused to give details of the deal, but thanked those who had supported him during his ordeal.
He was sacked in December 2014 after 27 years of service but an employment tribunal judge found Royal Mail had insufficient evidence.
The firm refused to reinstatement him, as ordered, and at a later hearing was told to compensate him instead.
Mr Mitchell, of Chance Inn, near Cupar, could not be reached for comment yesterday but announced the deal on Facebook, which he said brought closure to a long and upsetting saga.
He posted: "An agreement between myself and Royal Mail has been reached and there will be no more said about the matter.
"I would like to thank all you amazing people who have supported me and my family from the start of this journey and continue to do so, as well as all the hard working posties out there who have been behind me, and a special mention to the Cupar posties who went out on strike on two separate occasions for me, thanks guys."
Colleagues and customers were furious at Royal Mail's refusal to adhere to the initial outcome of the tribunal and return Mr Mitchell to his post.
The Communications Workers Union was balloting members for strike action across the Fife, Edinburgh, Galashiels and Falkirk postcode areas when talks between Royal Mail and the CWU's national organiser Ray Ellis resulted in a proposal which Mr Mitchell accepted.
CWU branch secretary Kenny Logan, who previously called the case one of the biggest injustices ever involving Royal Mail and its membership, said: "We wanted reinstatement or to reach a satisfactory conclusion to this case.
"We believe that has now been done with the help of our national organiser."
Due to a confidentiality clause, he was unable to reveal details, however, he said he intended to press for action to protect against cases like Mr Mitchell's arising again.
He said Royal Mail's investigation was flawed and said: "As a committee, we are looking put a motion to next year's CWU conference for the postal executive to sit down with the business and look at the way the Royal Mail investigation branch handle and deal with cases to avoid this happening again."
A Royal Mail spokeswoman said: "Royal Mail and Mr Mitchell have reached an agreement.
"The matter is now closed and we will not be commenting any further."