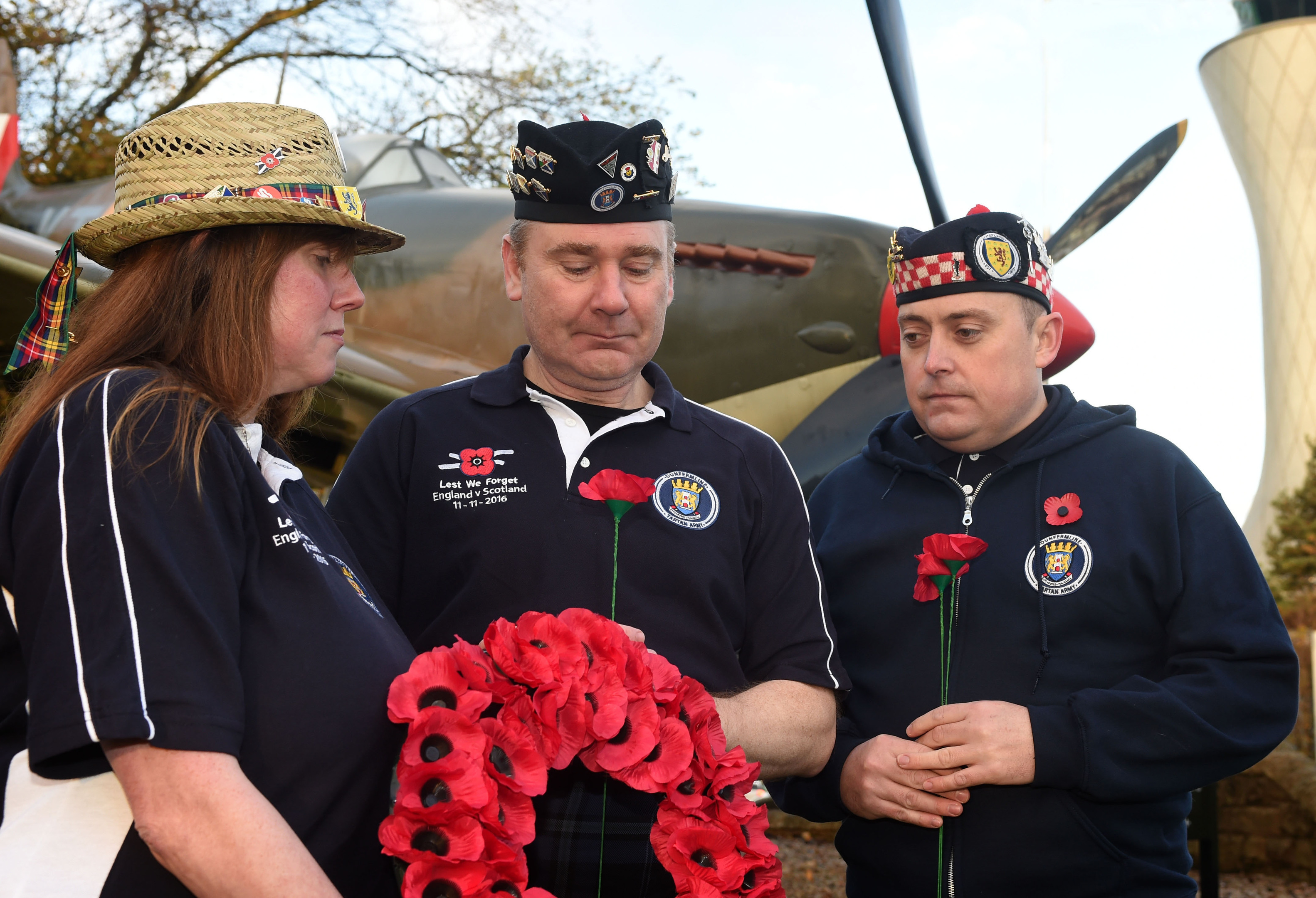 A Tartan Army chief from Fife has urged fans travelling to London to respect the two minute silence for Armistice Day.
London's Trafalgar Square is the traditional staging post for Scotland fans ahead of Auld Enemy fixtures but on Friday will first play host to a Silence in the Square event.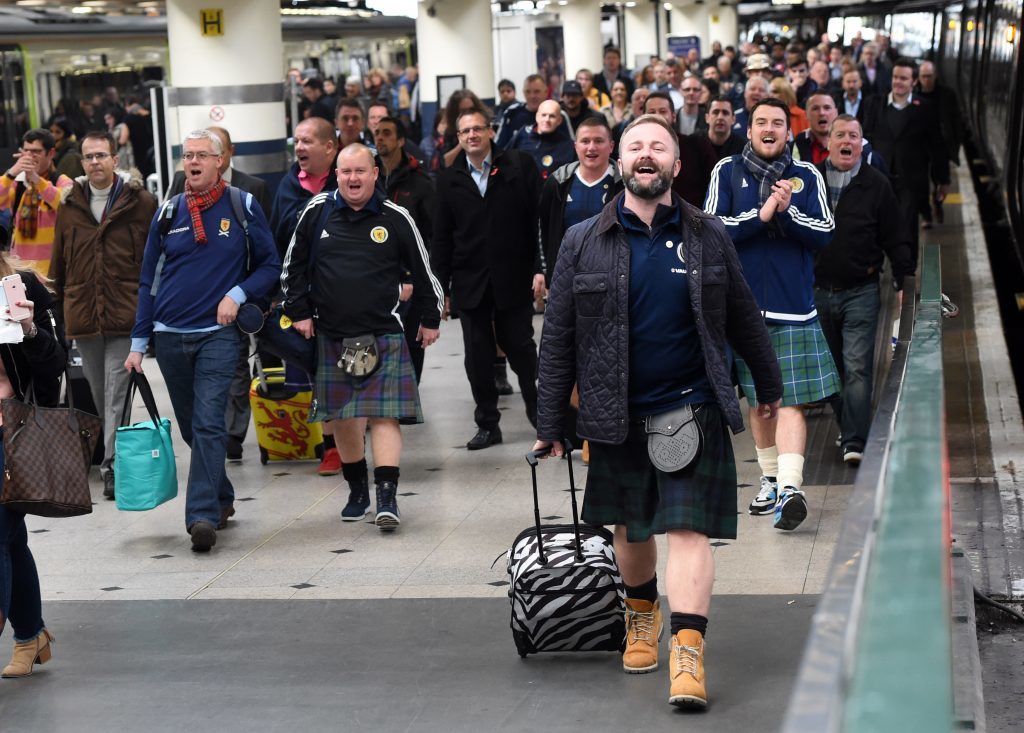 Speaking at Edinburgh Airport ahead of the football clash, Dunfermline Tartan Army leader Jim Ford said: "While there is a great sense of anticipation ahead of the World Cup qualifier, I would encourage all fellow Tartan Army members who will be in London to join us at Trafalgar Square to pay their respects at this important event.
"Football pales into insignificance when considering the past sacrifices made by so many, and we will be making the Two Minute Silence an important part of our trip."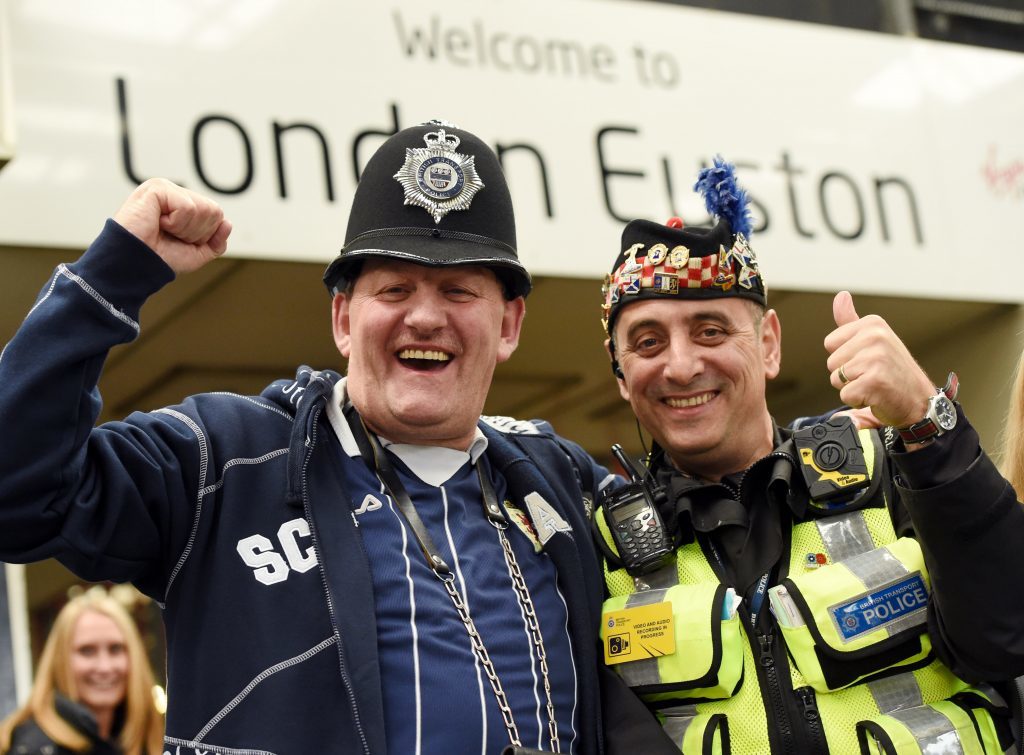 Organised by Poppyscotland's parent charity The Royal British Legion, Silence in the Square is a free event featuring various performers and speakers either side of the two minute silence at 11am.
Hosted by TV star Ben Shepherd, it encourages Londoners and visitors to the capital to come together in a collective act of Remembrance at the eleventh hour of the eleventh day of the eleventh month.
Poppyscotland chief executive Mark Bibbey said: "Silence in the Square has grown in popularity in recent years and we hope that a large proportion of the expected 17,000 Scotland supporters travelling to London will take the opportunity to go to Trafalgar Square early and pay their respects."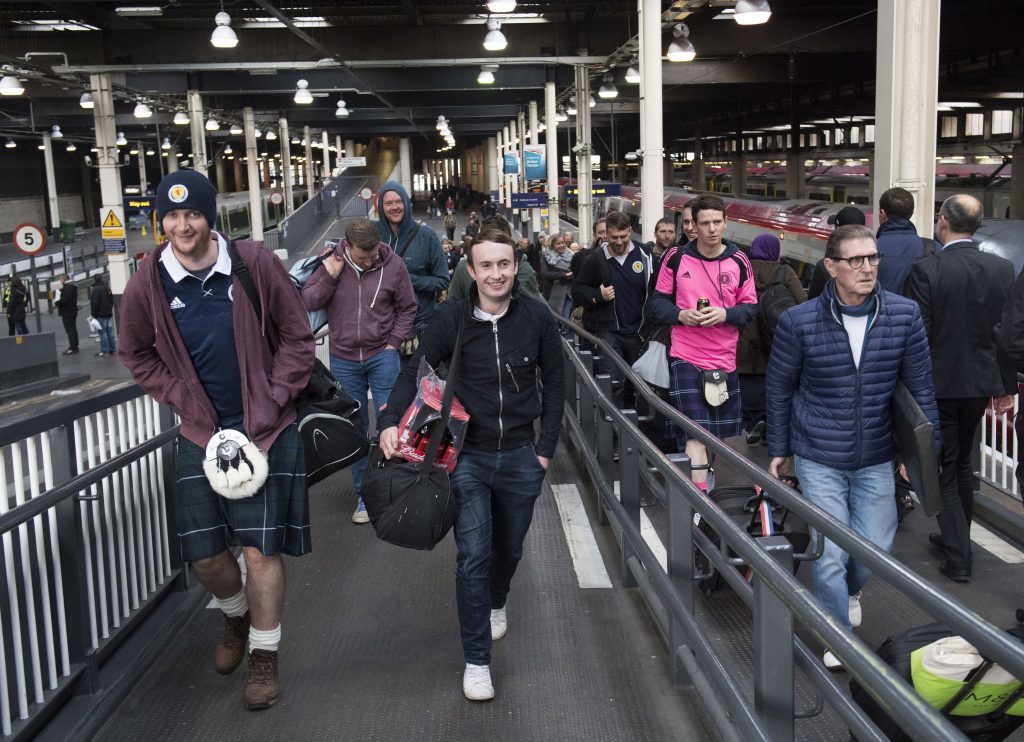 Before boarding their flight, Tartan Army foot soldiers paid their respects to members of the 603 City of Edinburgh Squadron of the Royal Auxiliary Air Force – 13 of whom were killed during the Battle of Britain.
A replica Spitfire aircraft sits at the entrance to Edinburgh Airport as a memorial to the lives lost and in recognition of the airport's origins as RAF Turnhouse.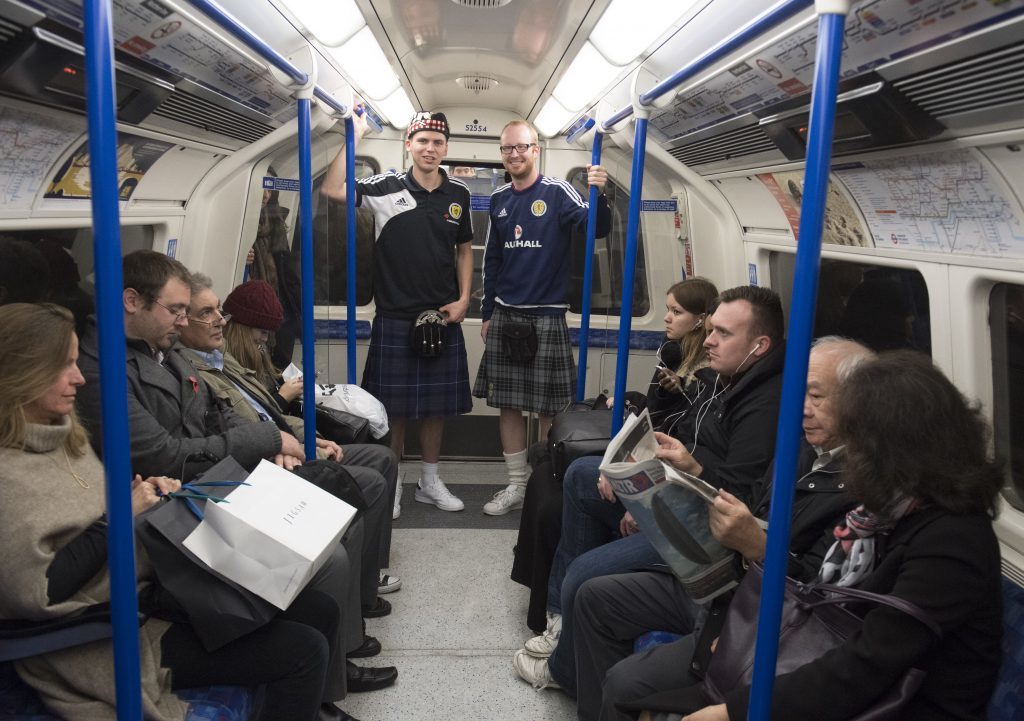 Gordon Dewar, Edinburgh Airport chief executive, added: "Remembrance Day has added significance this year for Edinburgh Airport as we mark our centenary year and honour one hundred years of proud association with the RAF.
"It is also tremendous to welcome the Tartan Army here today and I have every confidence that they will do Scotland proud in Trafalgar Square and at Wembley Stadium on Friday."
Silence in the Square takes place at Trafalgar Square between 10am and 11.15am.