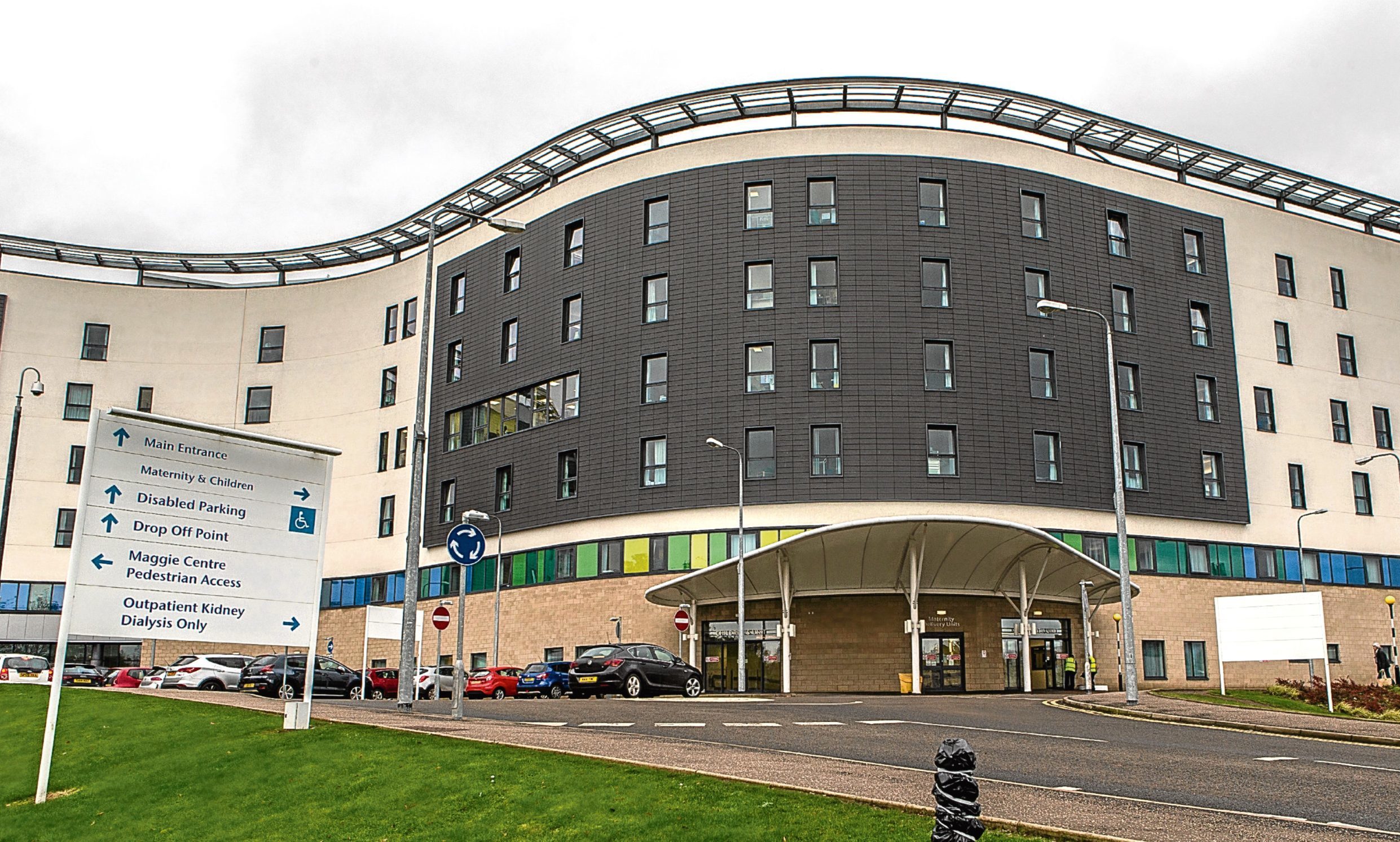 Politicians have called for an urgent probe amid allegations a midwife stole drugs meant for expectant mothers.
Police were called to Victoria Hospital in Kirkcaldy last week following claims powerful painkillers were removed from bags used to administer epidurals to women in labour.
It is understood at least three members of staff have been suspended over the matter. One has appeared in court.
Despite the serious nature of the charges, NHS Fife has insisted the public has not been put at risk.
Calls have already been made for an immediate and thorough investigation in a bid to instil confidence in the scores of women who may have been given
epidurals using the affected bags.
Fears have also been expressed that NHS Fife could face hefty compensation bills if the allegations are proven.
A source said concerns were first raised about the staff member around three months ago.
"A consultant anaesthetist raised concerns about epidural bags," they said. "One bag was found to be short of one of the ingredients – fentanyl.
"There should be 250ml of fentanyl in each bag but 150ml had been taken out of each one.
"At least two staff are supposed to prepare the bags but she always insisted on doing it by herself. Questions are now being asked as to how this was allowed.
"There are potential contamination issues and the potential for lawsuits."
The Courier understands video surveillance was used by police during their investigation.
Both Scottish health minister Shona Robison and Chief Constable Phil
Gormley are aware of the accusations.
Scottish Labour's deputy leader Alex Rowley described the issue as very
worrying and called for the immediate attention of the authorities.
"Firstly, we need to find out what the implications of these allegations are, then what action needs to be taken, and thirdly to learn any lessons," he said.
The Mid Scotland and Fife MSP added: "I hope the Scottish Government will give the assurances that everything which needs to be done is being done."
A woman has appeared in private at Kirkcaldy Sheriff Court on a petition
alleging theft and reckless endangerment.
---
Hefty compensation bills if allegations are proven
NHS Fife could face hefty victim compensation bills if the allegations are proven, according to the solicitor for patients who received contaminated blood during the 1970s and 80s.
Patrick McGuire, a partner with Thompsons, said an employer is responsible for any wrongs of their employees.
He said a series of scenarios would need to be examined to ascertain whether or not there is any damage to the health of pregnant women or indeed their children in these cases.
"It certainly looks like there is the distinct possibility there could be very large numbers of injured women who will, should they choose to go down that road, have a right to compensation," said Mr McGuire.
"It is obviously impossible to say how much that would be.
"You would need to establish if people have been affected by this, been injured by this and I can imagine the obvious scenarios which present themselves.
"If patients are not receiving the correct amount of solution, how did this affect labour? Was it prolonged or more painful? Did it affect the unborn child?
"Were there unnecessary operations? Would the birth have been easier or more natural if the appropriate medication had been delivered? The NHS could be facing a not insubstantial compensation bill for what can only be described as a scandal if what is alleged in court is found to be true."
Mr McGuire advised anyone who thinks they may be affected to turn
to their GP in the first instance before trying to find out if the accused was party to any of their treatment.
He offered his company's services to anyone struggling to find answers.
Mr McGuire's firm has helped the families of 34 hospital patients who died after an outbreak of Clostridium difficile at Vale of Leven Hospital, hundreds of people infected by HIV because of contaminated blood, and mums and dads whose baby ashes were incorrectly disposed of.
He said: "If I was a senior executive in this health board, or the cabinet secretary for health, I would be worried first and foremost about how it happened and how long it went on for.
"We need to have trust in the NHS and the people who serve the NHS. The vast majority of people are public servants who do an incredible job."
---
Call for full-scale inquiry
A call has been made for an official inquiry to be launched into the possibility of contamination taking place as a result of any alleged wrongdoings in the hospital.
Willie Rennie, the Liberal Democrat leader and North East Fife MSP, urged the local health board to assure mums who could potentially be affected.
He also urged a probe to take place into the circumstances surrounding the allegations as soon as possible.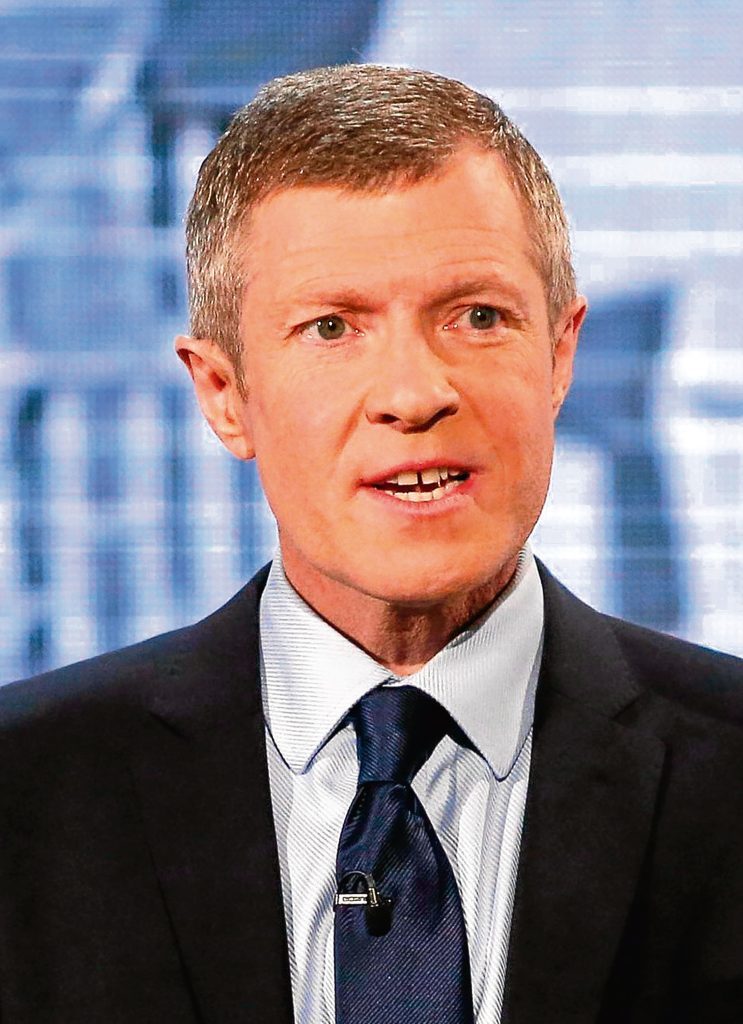 Mr Rennie said: "The health of the mothers who have been through the maternity ward must be the first priority.
"NHS Fife must do what is necessary to provide them with the assurance that they need.
"If there is any risk from contamination, we need clarity and confidence quickly. This midwife deserves to be regarded as innocent until proven guilty.
"There are a host of questions that the public will be expecting answers to.
"However, I am sure everyone will understand that the NHS Fife management need time to get on top of these matters whilst keeping the maternity ward operating safely.
"Yet an inquiry into the circumstances would seem appropriate at the earliest opportunity."
It is likely such a call would gain cross-party support at Holyrood, given Alex Rowley, Scottish Labour's deputy leader, has also backed similar action being taken by authorities.
---
Senior government figures updated
The allegations made their way to the top of the Scottish Government, with senior figures from Health Secretary Shona Robison down being made aware of the circumstances.
Sources within the civil service said there has been internal panic about the allegations becoming public but officials sought to play down any internal tension.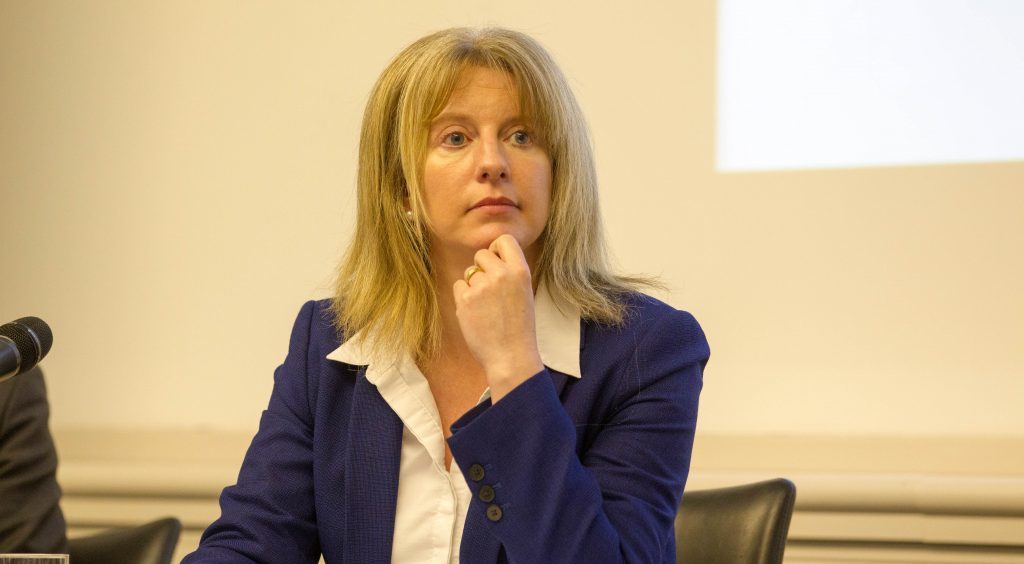 In a short statement, issued late last night, it was confirmed that ministers have held talks with officials at the health board about the potential ramifications of the
incidents and what has been done to tackle any issues.
A Scottish Government spokesman said: "We are aware of this incident and NHS Fife has sought to assure us that there is no risk to the public, and the board has taken the appropriate and necessary action.
"However, it would be inappropriate to comment further while a police investigation is under way."
---
'No risk to the public'
NHS Fife has given an assurance that the public is not at risk as the police probe continues.
In a brief statement, a spokesman for the board confirmed the alleged theft but declined to comment further due to the ongoing investigation.
The spokesman would not confirm whether anybody had been suspended as a result of the allegations.
He said: "We can confirm that the police are investigating an alleged theft from Victoria Hospital.
"We are unable to comment during a live police investigation but can offer assurances there is no risk to the public."
It is understood the alleged thefts have not been discussed at board level, either in public or behind closed doors.