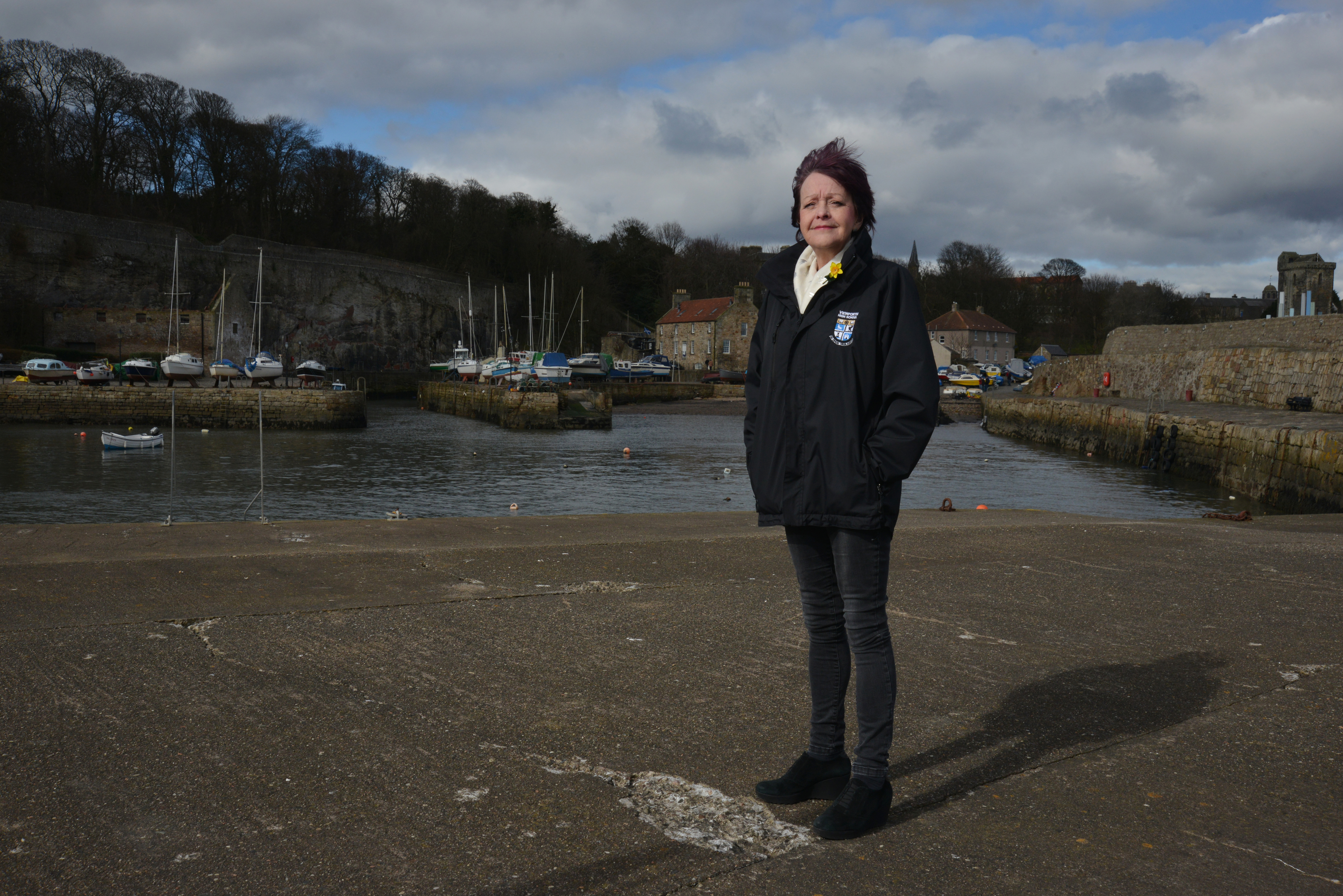 A Kirkcaldy councillor has lost her fight against cancer, it has been confirmed.
Kay Carrington, representative for the Kirkcaldy East ward, passed away on Saturday.
The Labour councillor had been out of the spotlight for much of the year as she battled against her illness.
Popular among her colleagues, she was well known for championing her ward, particularly Dysart, where she lived.
She was one of the strongest supporters of the area's new Windmill Community Campus, and as recently as March had spearheaded efforts to restore the historic Dysart Windmill, which she hoped could be reopened to the public one day.
"It's a huge loss to Kirkcaldy," said fellow Kirkcaldy East councillor Lawrence Brown.
"I got told on Saturday night and I've not stopped thinking about it.
"A lot of people won't have realised all of the work she has done as a lot of it was behind closed doors, but she never stopped and was always smiling.
"She was a fighter to the end, as you would expect of her."
Councillor Neil Crooks, chair of the Kirkcaldy area committee, offered his condolences to his party colleague, saying that he was "gutted" by her death.
Describing her as a "dynamo," he added: "Cancer is such a destructive force."
Meanwhile, Levenmouth councillor Charles Haffey added: "Kay will be desperately missed."