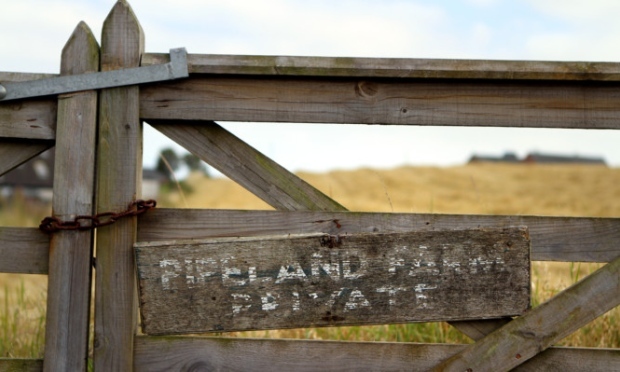 Pipeland remains an option for the new Madras College according to Fife's education spokesperson.
Despite Scottish Government reporters declaring it unsuitable for urban development, Councillor Bryan Poole insisted the new secondary school could still be built on the green belt land in the south of St Andrews.
Publishing their modifications to FIFEplan, the region's local development plan, the reporters said Pipeland must remain in the green belt making it incompatible with development of a school.
Fife Council began reviewing its planning application to build the school on the contentious site after consent was quashed by Court of Session judges in March, setting back delivery of the long-awaited new school years.
Council depute leader Councillor Lesley Laird was quoted by another media source saying that last week's decision "effectively removes the option for Pipeland".
But Mr Poole said "It is too early to be ruling out Pipeland."
Claiming publication of FIFEplan "changes little, if anything", he said: "Pipeland was part of the St Andrews green belt before publication of the FIFEplan and after the publication remains so and the planning application for a  replacement Madras College remains a live planning application."
Alternative sites are being appraised but Mr Poole said: "As everyone who has followed this story knows, St Andrews doesn't have many, if any, sites of the scale required to house a new-build replacement for Madras within the boundaries of the town.
"I do not anticipate there will be many options that will meet the education criteria which the executive committee has agreed and that are also suitable and available to Fife Council, within the limits of the budget available to us."
He added: "We need to respect the job the education and children's services directorate has been asked to undertake on everyone's behalf.
"I know that they will have been carrying out that task with the interests of the children centre stage and I don't want to tie their hands by ruling out any option at this stage.
"That includes Pipeland."
Following their examination of FIFEplan, the reporters stated that there was no doubt an improved secondary school was needed for the area but that such a development would be "urban in nature" making it "incompatible" with a green belt designation.
It is understood negotiations have reopened over university-owned land, several years after the council failed to strike a deal to purchase land at Langlands.
An update on the project is to be made to the council's executive committee on December 13.