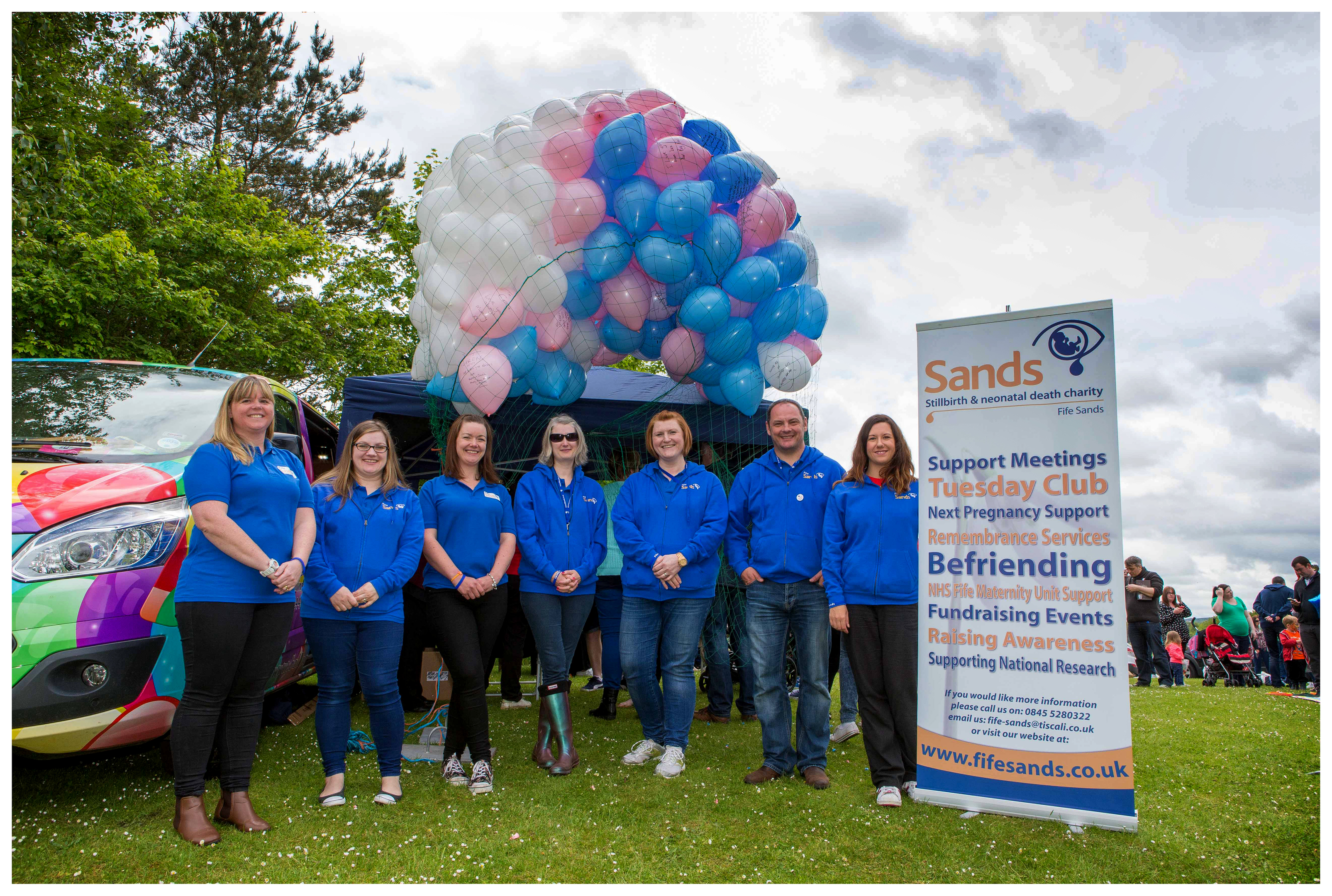 A poignant annual event to allow bereaved parents to remember the devastating loss of their babies may have to be scrapped if a motion to Fife Council is passed.
Fife Sands has been organising a balloon release at Lochore Meadows for several years for families whose children were either stillborn or who died shortly after birth.
But two councillors will this week ask fellow members to back a bid to ban the release of helium-filled balloons and sky lanterns on council land.
Andy Heer and Elizabeth Riches have raised fears for wildlife and the environment because of the balloons and pointed out that 33 local authorities across the UK already have policies on the issue.
A motion to go before a full Fife Council meeting states: "When these balloons and lanterns fall back to earth they pose hazards to wildlife and livestock, causing injury and death by entanglement, choking or burning."
It continues: "Lanterns can also cause injury to humans, damage to buildings and cause false call outs to the coastguard."
Mr Heer and Mrs Riches said: "Keep Scotland Tidy, the National Farmers Union Scotland, the Royal National Lifeboat Institution, the Maritime Coastguard Agency, the Royal Society for the Protection of Birds and the Marine Conservation Society all support and call for bans."
They have asked that the council prohibits all intentional balloon and lantern releases on council-owned land and property, by council staff and at events endorsed or supported by the local authority, including those on non-council land.
If the motion is passed, it will mean the prohibition will be included within terms and conditions of lease, hire and licence arrangements.
A spokesperson for Fife Sands said the passing of the motion would be disappointing for members but that they would look to organise a suitable alternative.
"Fife Sands has organised an annual memorial balloon release event at Lochore Meadows for a number of years for bereaved parents and their families," she said.
"It is a very poignant and emotional event for those attending who are remembering the devastating loss of their child.
"We are, however, a responsible charity and after obtaining advice regarding this event we have been using biodegradable balloons for some years."