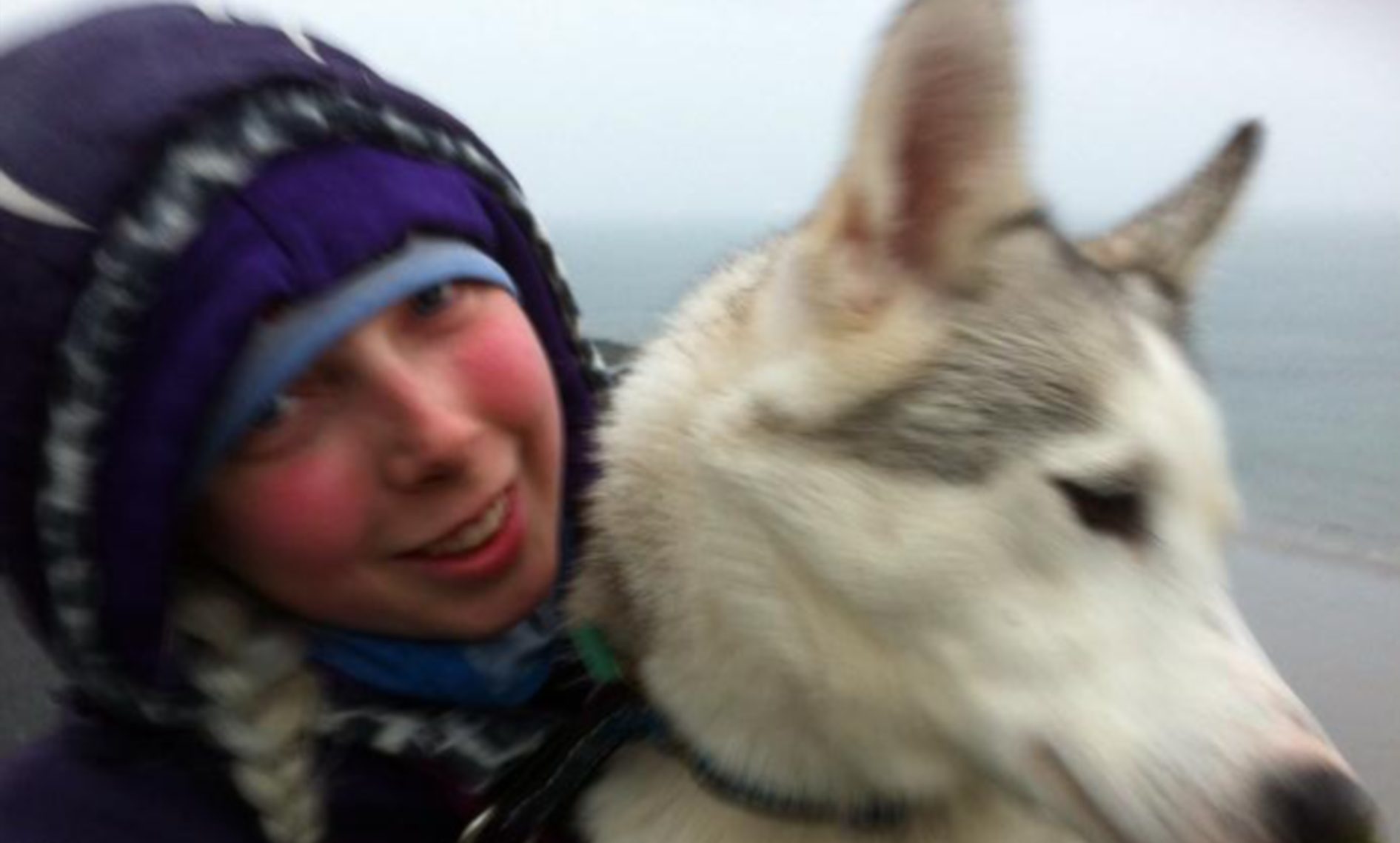 Tributes have been paid to a "beautiful" Fife woman allegedly stabbed to death in Lapland.
Rebecca Johnson, 26, had been working as part of a "Santa Safari" in Finland when police found her body on Saturday.
The 26-year-old, from Burntisland, moved to the Scandinavian country to conduct Christmas-themed excursions for families.
Rebecca's 36-year-old boyfriend, described as a Czech national, has been arrested by police on suspicion of the killing.
Lapland police confirmed the 36-year-old has been detained following a
sub-zero manhunt involving snow scooters and a helicopter.
The suspect had initially left on a dog sled, police say.
As news of the tragedy emerged, family and friends paid tribute to Rebecca.
The dog lover's devastated great aunt Val Laing described her niece as
"beautiful" and said she was finding it difficult to accept what had happened.
She said: "Rebecca was a beautiful girl. I had come home from Edinburgh when her grandad was on the phone to tell me what had happened. I couldn't take it in at first.
"For her parents and grandparents to lose her just before Christmas is
devastating.
"I'll be there for them, but I don't know how they are going to cope."
Ms Laing revealed Rebecca had spent time in Sweden before moving to
Finland, but admitted she knew little about her boyfriend.
Burntisland locals also paid tribute.
Family friend and owner of the town's Mean Green Sandwich Machine cafe, Sil Scarlett, said: "I know the family well, we're close.
"They are nice people and both girls are lovely. They love their dogs.
"They're both princesses, that's how I would describe them."
A spokeswoman for Santa Safari said: "We are deeply saddened to confirm that a member of the Santa Safari team was discovered dead on December 3.
"We are all in shock from this tragic news and our thoughts go out to her family.
"Our team is working closely with the Finnish police and relevant authorities to support the investigation that is now under way.
"It goes without saying that we will do everything we can to support the family and our staff at this incredibly difficult time."
A Foreign and Commonwealth Office spokeswoman said: "We are supporting the family of a British national who died in Finland on December 3."
Police Scotland confirmed they have been contacted by the FCO regarding the incident are assisting them as required.