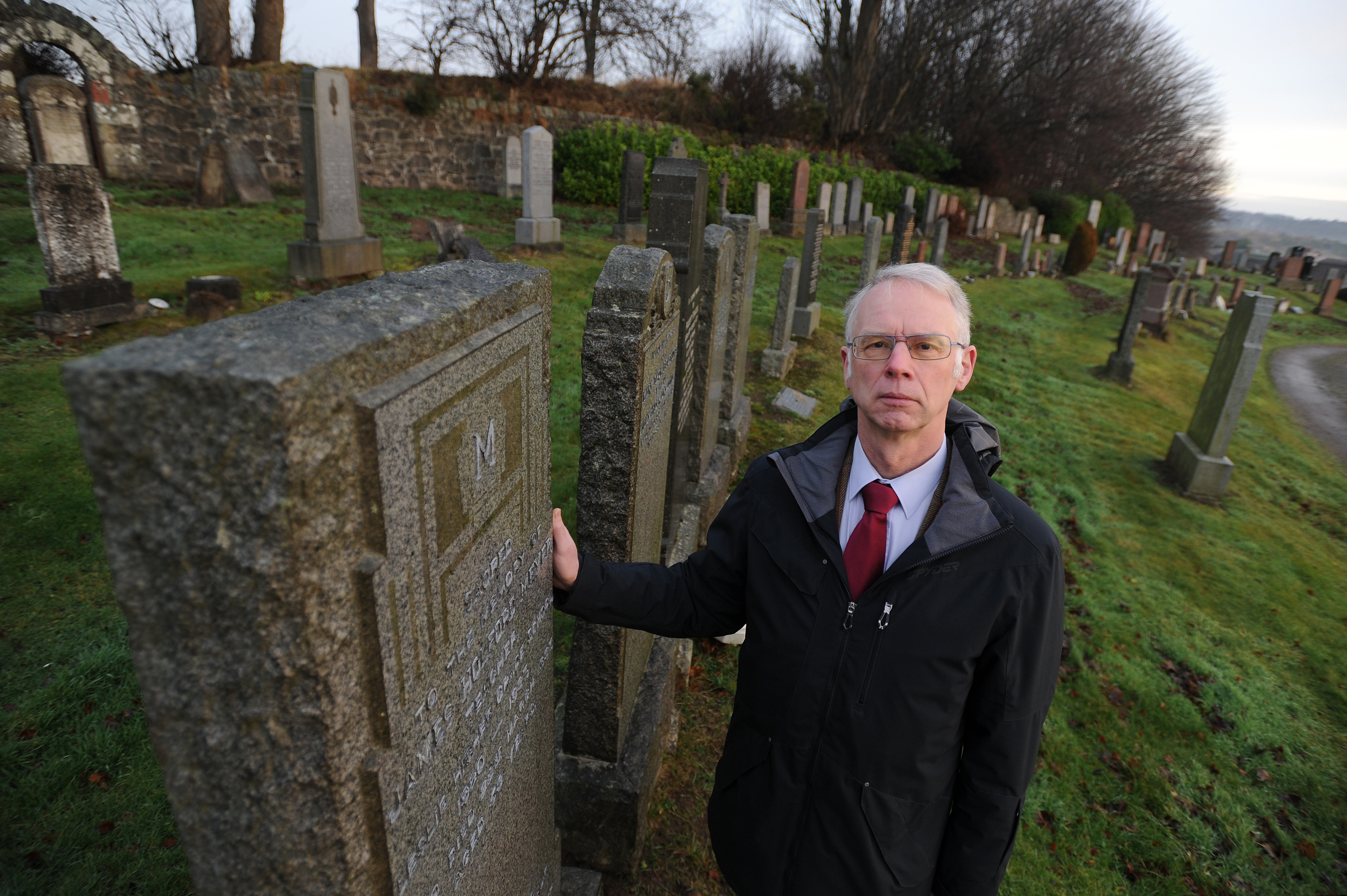 Fife Council is to inspect headstones in 115 cemeteries in the wake of the tragic death of an eight-year-old boy in Glasgow.
Workers will spend the next year carrying out safety checks on an estimated 110,000 stones across the region.
The move was announced 19 months after Ciaran Williamson, eight, was crushed to death by a falling tombstone as he played in a city graveyard with friends.
Up to 900 headstones were found to be unsafe following an inspection by Glasgow City Council in the days after the youngster's death.
In a bid to prevent a similar catastrophe in Fife, squads will be instructed to lay flat any stone deemed a danger.
Councillor John Wincott, the council's spokesman for environment and transportation, said the pilot would take place over 12 months.
There are fears, however, that the exercise may take much longer than predicted and that the cash-strapped local authority may not actually have the resources to tackle any issues found.
Mr Wincott said budgets would be looked at once the extent of the problem was known.
"We are currently starting a pilot exercise which means we will be able to estimate the resource implications for any remedial work," he said.
"It's important to make sure cemeteries are safe.
"Once we have an idea of the resources we need we will make sure that work is done.
"If any headstones are found to be dangerous then they will be laid down to remove the danger."
Councillor Elizabeth Riches said the issue was a very serious one.
"We're talking about 110,000 headstones," she said.
"How many people will be employed doing this, what are their qualifications to ascertain what's to be done and, if we try to approach families connected with these unstable headstones, what plans can be made if the don't come forward or if there are no living family members left?"
Mr Wincott said there were currently no plans to contact families.
"Part of the trial project we are running will establish the size of the issue," he said.
Once the initial inspections are complete, the council will consider a publicity campaign to tell the public what is to happen.