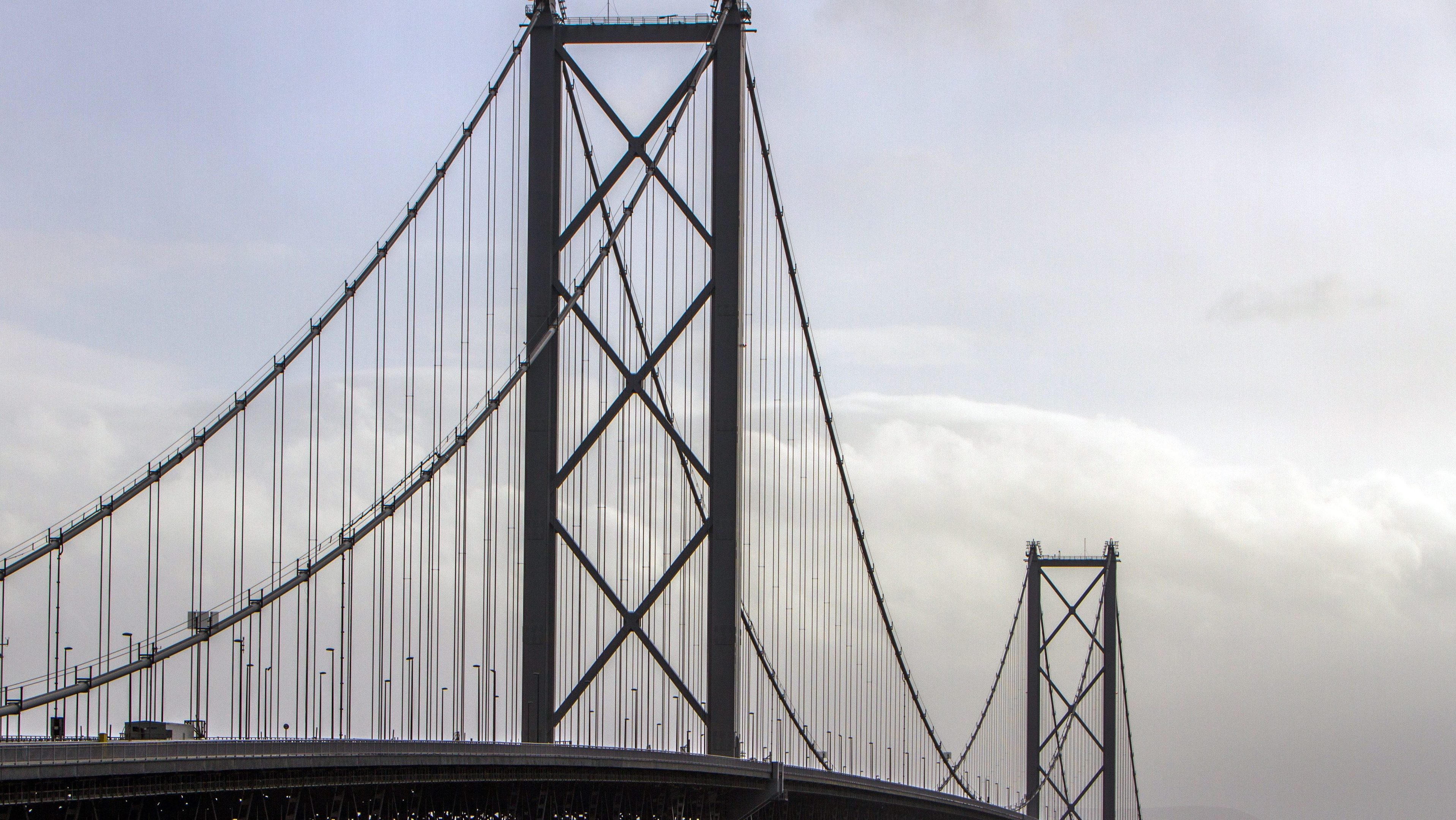 Engineers are close to completing permanent repairs on the Forth Road Bridge a year after its closure caused traffic chaos.
Work to replace components of the bridge which failed a year ago is expected to be complete in March next year.
The bridge was closed for 20 days over the busy festive period when a fracture was found at a "truss end" load bearing link under the north tower.
Mark Arndt, Amey's account director for the Forth Bridges Unit, said: "The team did a great job to get the bridge reopened to traffic last winter, but we've kept the momentum going to implement a permanent solution.
"Thanks to the work already carried out, this next phase of works will not cause significant disruption to traffic, however we'll continue to keep the public updated on progress."
If the link had failed, it could have resulted in the bridge deck dropping, endangering the safety of motorists and other bridge users.
Emergency repairs were carried out on the fractured steelwork to allow the bridge to be reopened three weeks after it was shut down on December 3 last year.
Since then, engineers have been working on a permanent replacement for the damaged truss end link. The detailed design is now complete and fabrication of the steelwork and bespoke bearings is in progress.
This should be in place by March 2017.
In addition, the bridge's other seven truss end links are due to be replaced to prevent a repeat of last winter's commuter chaos, with this work expected to start in 2017.
Mr Arndt said: "We now have better data than ever before on the stresses in the bridge thanks to the structural health monitoring systems that have been installed.
"This, combined with the ongoing proactive investigation and analysis carried out by our engineering team, will be invaluable as we replace the truss end links and apply lessons learnt to other areas of the bridge. "
Transport Minister Humza Yousaf said: "This is a technically challenging project, but crucially, due to the temporary repairs completed last year, is one that can be undertaken without any significant delays to traffic using the bridge.
"As normal, general traffic will continue to use the bridge until the Queensferry Crossing opens in May 2017."