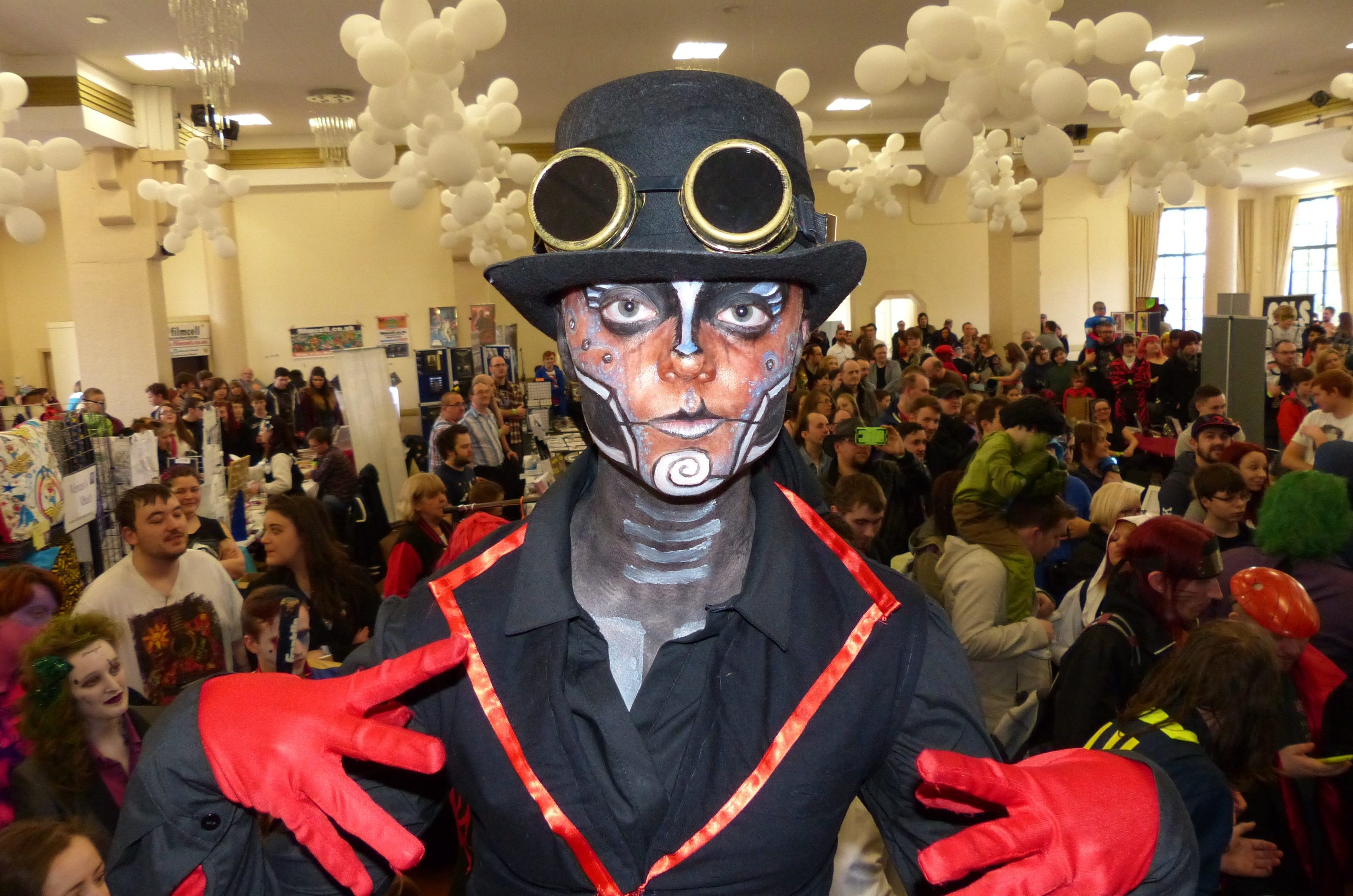 Dunfermline's inaugural Comic Con was such a success, it will be doubled in size in 2017.
And the Force will be truly with the bumper crowd, with the Scottish premiere of Star Wars icons.
Preparations are well under way for the show at the Glen Pavilion on Saturday March 11, when the attractions will come from the Star Wars and Batman blockbuster movies.
Dunfermline Comic Con 17 is being organised by the Little Shop of Heroes in association with local BIDs company, Dunfermline Delivers.
Alby Grainger, of Little Shop of Heroes, said: "We were absolutely delighted with the response to last year's first Comic Con in Dunfermline.
"We were receiving five-star reviews.
"All those attending the event and also our special guests, such as the writers and artists, all seemed to have a great time at the Glen Pavilion and during their time in Dunfermline."
This time the capacity of the event will be boosted from 2,500 to 5,000 with the addition of a marquee near to the pavilion, with both sites to feature guests, artists, vendors and a "fantastic" attraction.
"Our first event was sold out so we wanted to build on that and allow more people to come in 2017.
"We'll always be looking to build on what we've done before," said Alby.
He revealed guests will be coming from America, mainland Europe and the rest of the UK.
And he added: "The word-of-mouth feedback has been so positive that it's helping us to bring in top comic book artists and writers.
"We will be announcing full details of who is coming in the run up to the event."
This year the first Scottish display of the iron throne from the Game of Thrones TV series was a big draw.
Next time there will be another Scottish premiere, with the first public showing of the X-34 Land Speeder replica from Star Wars.
Also on show for Star Wars fans will be BB-8, R2-D2 and R-5 droids.
Another major attraction will be the display of the batpod replica from the Batman movie, The Dark Knight Rises.
Tickets are now on sale from the Little Shop of Heroes website, www.littleshopofheroes.co.uk/.
No tickets are available from the shop this year.
Chris Foote, events manager of Dunfermline Delivers, said: "It's great to be supporting the project again.
"Last year was a sell-out so we are advising people to buy their tickets early and it could be a good last-minute stocking filler idea for Christmas."