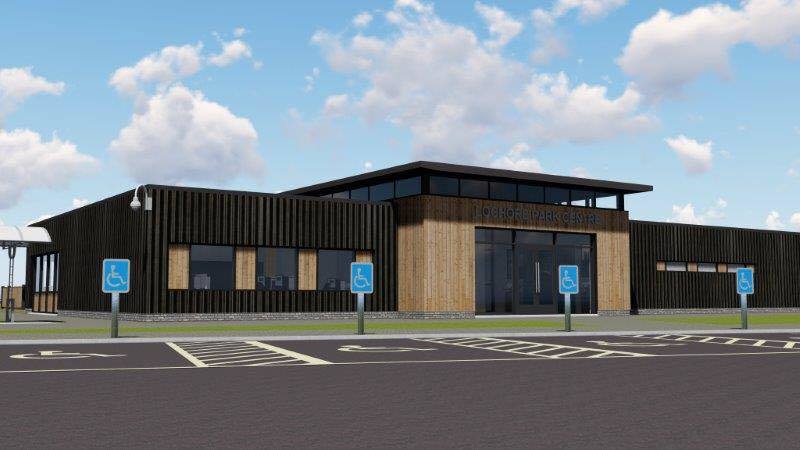 Those fighting to block replacement of Lochore Meadows visitor centre with a building likened to a prison cell block fear Fife Council will carry on regardless.
There has been a backlash to plans for a £1m new centre which is smaller than the one it will replace.
During a three week pause to allow public consultation, anger was stoked when a council officer granted planning permission for the project.
Lochore Meadows Panel and Benarty Forum, who want the project to start from scratch, claim council leader David Ross told them he was "minded" to press on with construction of the new centre.
Mr Ross refused to confirm whether those were his words and but issued a statement that there would be further consideration prior to a report to the council's executive committee in four weeks.
Lorna Bett, chair of both the panel and forum, said: "The Benarty Community Forum and the Lochore Meadows Panel are extremely disappointed that Fife Council has still not agreed to drop current plans for a new visitor centre despite a clear lack of support from community councils, the Lochore Meadows Advisory Panel and the larger Benarty community.
"Public promises that the project would be stopped if the community didn't want it seem to count for nothing."
There is also anger at what the panel described as "deliberate neglect" and preliminary demolition of the existing centre, which closed in October and was, it said, becoming dangerous and a target for vandals.
People in the surrounding towns and villages fighting the proposal want to see a bigger and better centre designed for the park, known locally as the Meedies, which attracts around 500,000 visitors each year.
Mr Ross said: "We met with members of the Benarty Forum [last] week and outlined the issues surrounding the development of the visitor centre at Lochore Meadows and associated facilities.
"We listened to their concerns but also made clear that these developments have to be considered in the wider context of the constraints on council finances.
"Community views are very much split on this subject and we will be giving the issue further consideration prior to a report on the future development and management of the park coming to the council's executive committee in January."
Fife Coast and Countryside Trust, which manages the park, refused to comment, stating that the issue concerned a council building.
The forum has already held two public meetings and another is to be held in January to discuss the community's options.