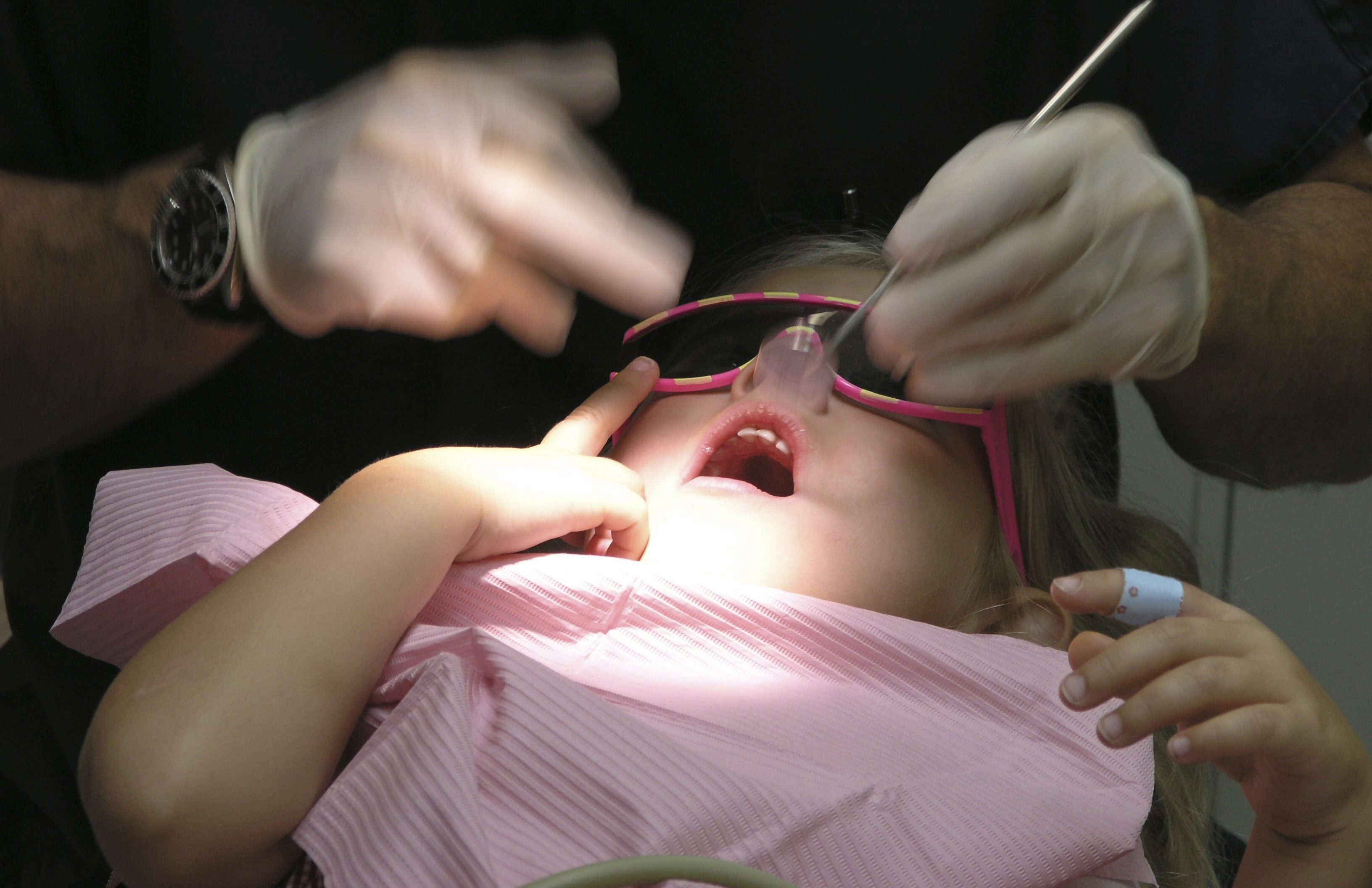 Nearly a third of Fife dental practices have been unable to register new NHS patients – while many have also had to turn away Childsmile referrals.
Making sure that patients across the country have access to affordable dental care has been a priority for the Scottish Government and recent Scotland-wide figures have shown increases in the proportion of patients registered with a dentist.
But new figures obtained via Freedom of Information have revealed that it has not been so easy in Fife, with 18 out of 60 practices across the region not taking on new NHS patients.
Eight have also been unable to accept referrals through the Childsmile programme, which is aimed at reducing inequalities in oral health and improving access to dental services for every child across the country.
Kirkcaldy is one of the areas worst hit, according to the statistics, with four of the nine dental practices in the Lang Toun unable to accept new patients.
Eight of the 26 practices in Dunfermline are in the same situation, prompting Mid-Scotland and Fife MSP Murdo Fraser to hit out at the figures.
"Whilst the Scottish Government has made progress in increasing the number of people across Scotland registered to a dentist, many patients in Fife would appear to being left behind," he said.
"The consequences of poor oral health are clear. Statistics released earlier in the year showed that nearly 800 children under the age of 5 have had teeth pulled out in Fife since 2011/12.
"Not having access to adequate dental care can have serious consequences as dentists not only ensure your pearly whites remain just that, but are also on the frontline in spotting oral and throat cancer.
"To have nearly a third of practices in Fife not accepting new NHS patients is not good enough.
"I would call on the Scottish Government to ensure that Fife residents have access to NHS dentistry and reverse the trend which has seen falling numbers of students training to become dentists."
NHS Fife says the decision of an independent practice to accept new NHS patients rests with each individual practice and can vary from week to week.
It also operates a dental advice line which provides information on a range of associated. topics.
On the issue of oral health, minister for public health Aileen Campbell has insisted there has been some significant improvements to oral health in recent years, particularly for children.
"We've seen a reduction in the level of tooth decay, increasing access to NHS dentists and the success of our Childsmile programme," she said.
"There are also now over 4.8 million people registered with a NHS dentist, a record figure and we have also seen an unprecedented increase in the numbers of dentists providing NHS dental services, up 30 per cent under this government.
"Despite these successes it's vital that we continue to look forward and make further improvements.
"Tooth decay is almost always preventable so there is no reason for a child to have poor teeth."