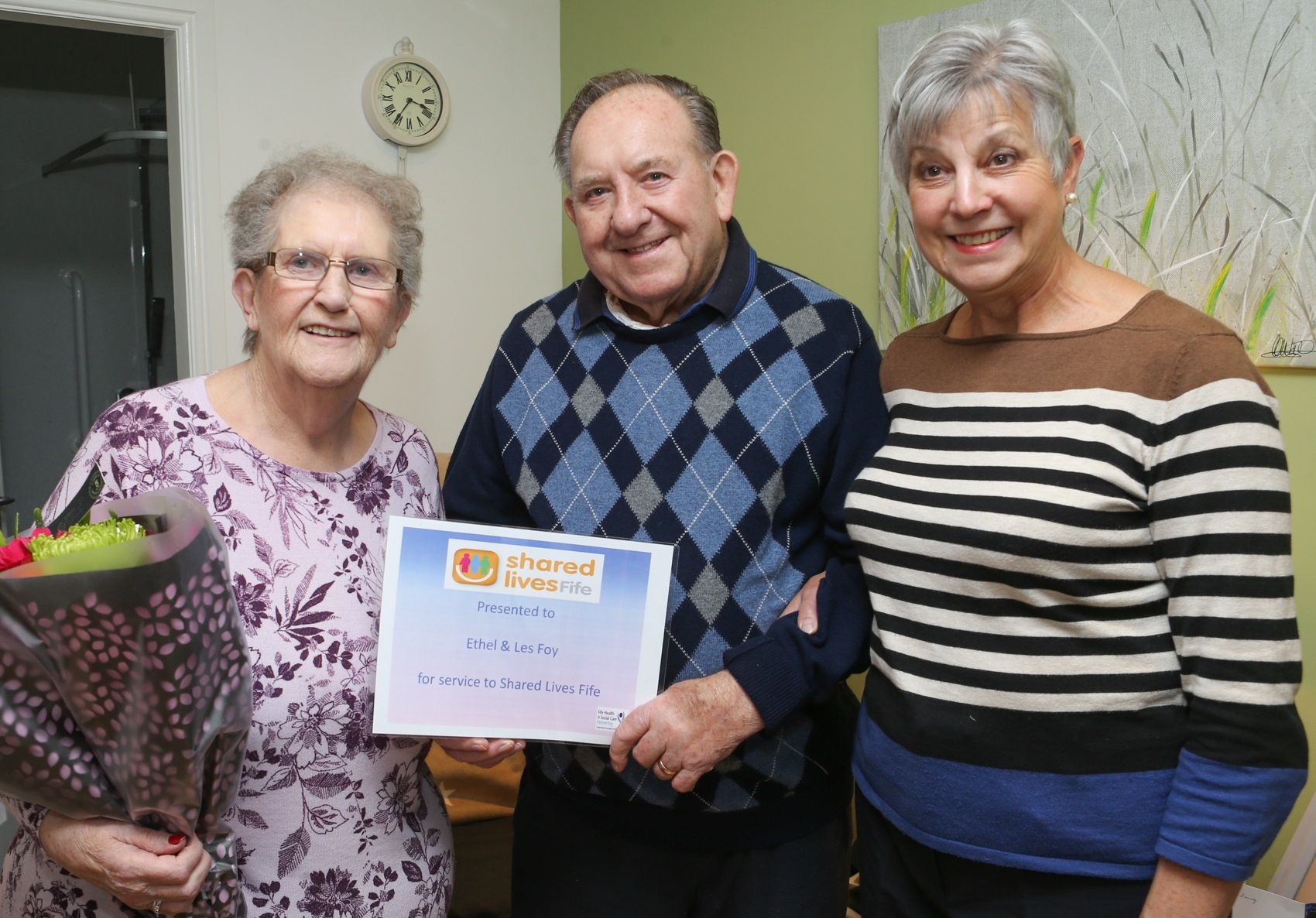 A caring Fife couple have been recognised for three decades of helping vulnerable adults.
For 30 years, Ethel and Les Foy supported patients moving out of hospital and back into the community as carers with Shared Lives Fife.
Suzanne McGuinness, team manager of Shared Lives Fife said: "Ethel and Les have had a significant impact on many people's lives.
"They have shown dedication to improving the lives of others and providing care and support for those in need. Shared Lives would like to thank and recognise Ethel and Les for their dedication and service."
Mrs Foy was a staff nurse at Lynebank Hospital in Dunfermline before the family decided to support two former patients.
Over the years they have provided a home for many adults, particularly for those with learning disabilities.
One stayed with them for more than 20 years and became one of the family.
Following in their parent's inspirational footsteps, two of the Foys' daughters are now carers with Shared Lives Fife.
Their grandson also provides regular day support to help individuals to access their local community.
Mrs Foy said: "We feel both pleased and privileged to have been a part of Shared Lives Fife for so long. Seeing first-hand the difference that the work has had on people's lives and watching them grow as people.
"Coming into a home environment allows them to becoming more independent and enables them to connect with the community."