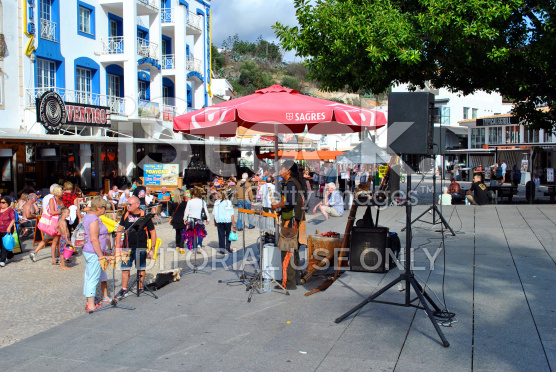 Dunfermline buskers are making it hard to do business on the high street, prompting a review of their activities.
City of Dunfermline councillors heard the town had some long-established performers who have entertained visitors for many years, becoming permanent fixtures in their chosen spots.
There has been a steady risk in buskers according to area manager Joe McGuinness and while this had been viewed as a positive indication of the High Street's growth, it has had a downside in cases where amplifiers and backing tracks are used.
"More and more we are seeing buskers make use of battery powered amplification and backing music to enhance their performances, adding significantly to the volume of noise echoing around our town centre," his report revealed.
"This practice has led to a regrettable number of complaints from some town centre businesses who are clearly finding it difficult to engage with their clients when this level of noise is in evidence."
While Fife Council and the local BIDs company want to see street performers continue, he said the use of such equipment had resulted in a steady rise in complaints from businesses, such as those in the legal, insurance and conveyancing fields, who operate from premises above shops.
The report says there is a "balance to be struck" between being able to do business on a one to one basis, while welcoming buskers who add to the vibrancy of town centres.
There had been "positive engagement" with buskers about the need to be more aware of the possible disruption to local businesses.
Mr McGuinness's report added: "Sadly this positive engagement does not always result in the necessary reduction in noise levels and in some cases the volume has crept back up to original levels once police and BID staff move on to other issues.
Other parts of the country have a voluntary code of conduct which has been adapted and a pocket sized card is being distributed to all street performers.
Town centre partners also suggested that buskers who did want to use amps should be restricted to the open area around the Glen Gates where there is a raised stage area.
Members agreed a wider review was necessary and a report will come back to the committee.