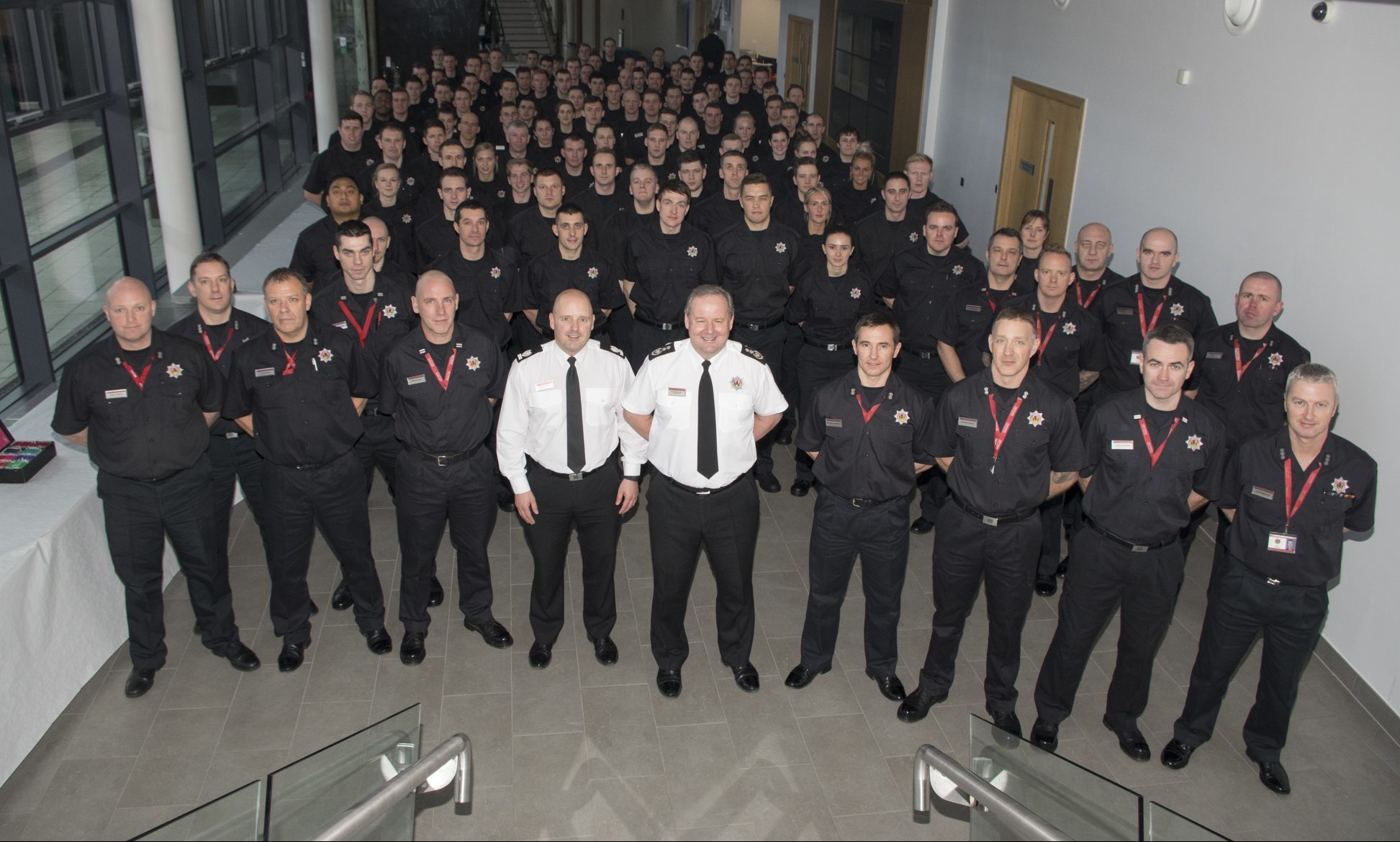 The former Fife fire headquarters at Thornton is to welcome a new group of trainees  following the largest intake of new recruits since the formation of the Scottish Fire and Rescue Service.
Bosses welcomed 102 trainees on Monday, in the latest stage of a national drive to invest in whole time firefighters.
More than 5,300 people applied for posts and the successful applicants were unveiled at the service's national HQ in Cambuslang.
They will now deploy into three groups to be located at Thornton, Portlethan near Aberdeen and Cambuslang.
Chief officer Alasdair Hay said: "It is always a proud moment to welcome new firefighters and to greet more than 100 in a single intake is a great example of the commitment to the safety of Scotland's communities.
"The role of today's firefighter has changed – we no longer just react to fires but are committed to preventing such incidents occurring at all and this new tactic will be absorbed by our new recruits.
"I wish them the best of luck as they learn a multitude of skills and put their first foot on the SFRS ladder."
As well as learning how to fight fires, the recruits will gain skills needed to tackle floods, chemical spills and road collisions.
They will also learn how to share information with the public, councils, schools and businesses about fire safety to prevent incidents and save lives.
A separate campaign is now under way to sign up retained crews.
These are part time roles where people, typically based in more rural areas, are called out to emergency incidents.