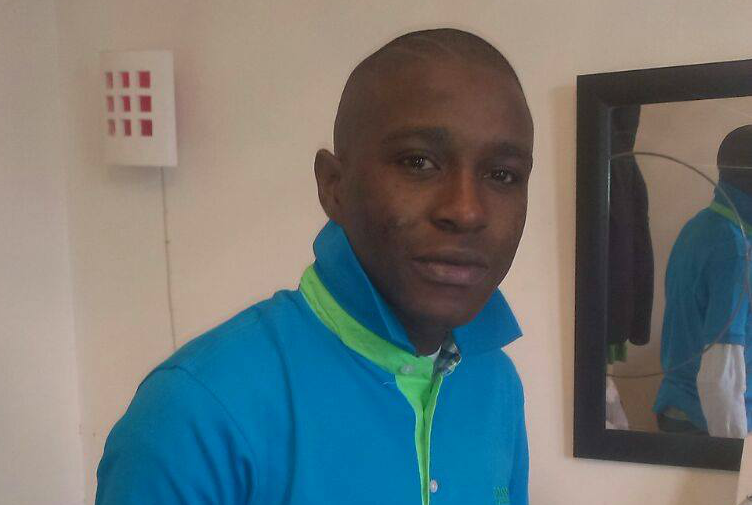 The grieving family of a young Fife father have told of their torment after he was left dying on a bus for almost five hours.
Gavin Wudinge, 31, had only been on a Stagecoach bus for around half an hour before slumping in his seat after suffering a cardiac arrest.
But the father of three was left dying on the seat in the middle of the bus before being found by a passenger several hours later.
Gavin got on the coach in his hometown of Dunfermline on December 23 and was headed for Leven when he suffered the heart attack around 1.10pm.
It emerged that he was even left on the bus alone for around an hour and a half while the vehicle was put out of service in Leven.
And despite a change of driver, it was only at 5.55pm that Gavin was discovered without a heartbeat by another passenger in Edinburgh.
None of the different bus drivers checked on Gavin while the bus was parked.
Paramedics raced to the scene, battled to save Gavin and managed to restart his heart after 30 minutes.
But he tragically passed away in hospital on Boxing Day surrounded by his devastated family.
Gavin had three daughters with three different partners. His oldest daughter is 13, the middle is 10 and his youngest is only 18 months old.
Shocked members of the community have been fundraising for Gavin's family and to help to pay for his funeral, which is being held in Dunfermline on Friday.
A spokeswoman for Stagecoach said: "A passenger on one of our services on December 23 was discovered in a serious medical condition upon arrival in Edinburgh.
"Our driver alerted bus station staff who contacted the emergency services.
"Our thoughts are with the family of the young man involved and we are providing any assistance that we can to the police who are looking into the circumstances."
A Police Scotland spokesman said inquiries are ongoing into the death.
For more on this story, see Friday's Courier