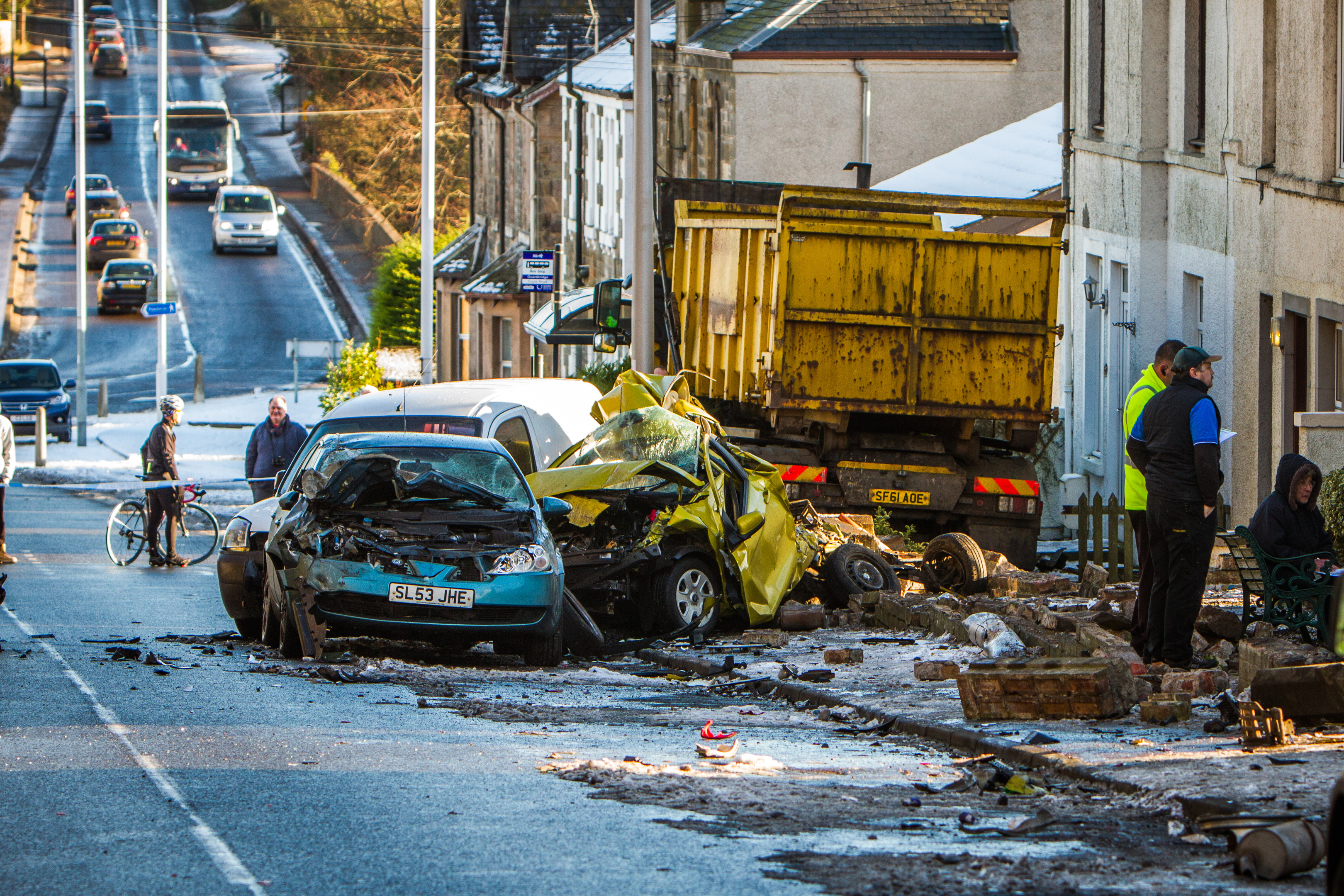 A man has been charged following the horror road crash in Guardbridge on Saturday morning.
Police Scotland said a 54-year-old man has now been charged and a report has been submitted to the Procurator Fiscal.
The A91 through Guardbridge reopened at 5pm on Saturday following the accident earlier in the day.
An HGV belonging to an arms length company operating on behalf of Fife Council smashed into several front gardens of a row of houses in the village.
Miraculously, no one suffered any serious injuries.
But there was extensive damage to several parked cars and other vehicles, including a trailer and motorbike.
A Police Scotland spokesman said: "Around 10.30am police received a report of a collision involving an HGV at Cupar Road, Guardbridge.
"One injured party was treated by the Scottish Ambulance Service for minor injuries."
The ambulance service's spokesman added: "Our ambulance crew came across a truck which had collided with multiple vehicles."
The crew immediately raised the alarm with the police and fire service.
"Paramedics checked over several patients, thankfully nobody required to be taken to hospital."
A spokesperson for the Scottish Fire and Rescue Service added the incident had damaged several parked cars and a couple of gardens.
The A91 was been closed for most of the day at the affected area into Guardbridge, with diversions in place.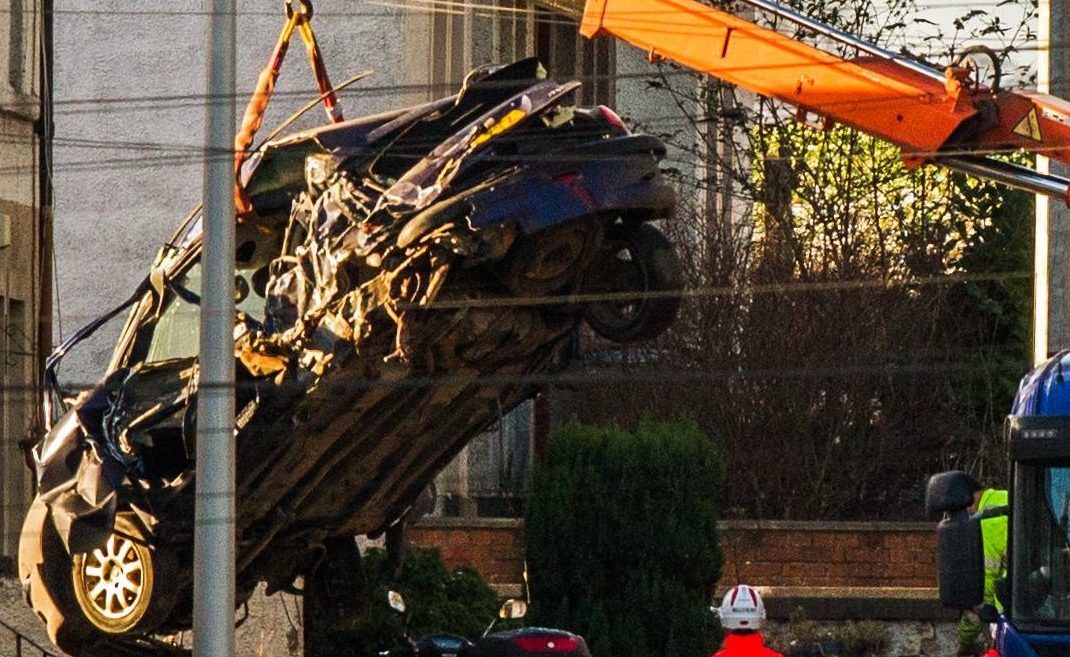 Neighbours report a sound like thunder as the massive HGV demolished up to seven vehicles.
One man, who did not wish to be named, said: "I heard a very loud noise, like thunder, then there was silence and then voices.
" I looked out my front door and saw the truck sitting in the garden, and then I saw the carnage."
Another local added it was lucky no one had been injured or worse.
"The fact no one was hurt is lucky, it could have been so much worse."
It is thought seven vehicles, including cars, a van, motorcycle and trailer, were hit.
One car was reduced to something akin to a block of scrap metal.
The road remained closed as recovery vehicles removed the damaged cars.
The plan to move the HGV from the garden in which it ended up started at around 3.45pm.
The road was fully reopened shortly before 5pm.
Chief Operating Officer with Fife Resource Solutions Chris Ewing confirmed there was an incident involving one of its vehicles.
He added: "Our driver sustained minor injuries but thankfully no one else was hurt in this incident.
"We're now carrying out a full investigation.
"It would be inappropriate to comment further until this is concluded."