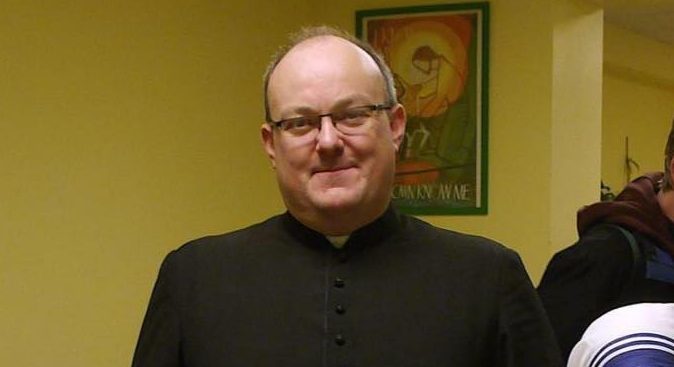 The Church of Scotland has condemned the perpetrators of an apparent anti-Catholic attack in Rosyth last week.
Police are continuing to investigate the shocking incident on the evening on Tuesday January 17, when a gang of youths showered both the priest and parishioners of St John and St Columba's Church with eggs and anti-Catholic abuse as they made their way into Holy Mass.
Parish priest Father Kevin Dow called what happened "dreadfully sad", and the matter was reported to Police Scotland as a hate crime.
Officers have since reported a 12-year-old boy in connection with the incident, but the Church of Scotland has joined the chorus of people showing solidarity with Father Dow and parishioners.
Reverend Dr John McPake, ecumenical officer of the Church of Scotland, said: "The Church of Scotland condemns the abuse and intimidation directed against our fellow Christians within the Roman Catholic Church in Scotland.
"Those who seek to express their faith in every community within Scotland ought to be able to do so without being subjected to expressions of prejudice and intolerance.
"Over recent years our two churches have shared together in a journey which has brought us to a deeper and fuller understanding of what we share together in our particular expressions of the Christian faith.
"That experience has been one in which the old barriers that divide us have been taken down, bridges built and suspicion overcome."
The Rosyth attack came after a visiting priest in Broxburn was subjected to anti-Catholic chants by youths standing outside the local Catholic church during Holy Mass on a Saturday evening.
Police also had to be alerted in May 2015 after St Andrew's parish in Livingston was extensively spray-painted with anti-Catholic graffiti.
Dr McPake, who is the joint secretary of the Joint Commission on Doctrine with the Roman Catholic Church in Scotland, added: "Within our society we need to continue to address the issue of sectarianism and to challenge prejudice against those who seek to live out their faith."
Those behind the incident have also been condemned by Fife MSP Annabelle Ewing, who said she was "truly appalled" to hear about what took place.
"It really is utterly unacceptable behaviour which has absolutely no place in 21st century Scotland and is certainly unwelcome in Rosyth," she concluded.
"I am writing to Father Dow to offer him and his congregation my unconditional support and to suggest that we meet to discuss ways in which the community of Rosyth can work together to respond positively to such an unpleasant expression of bigotry."