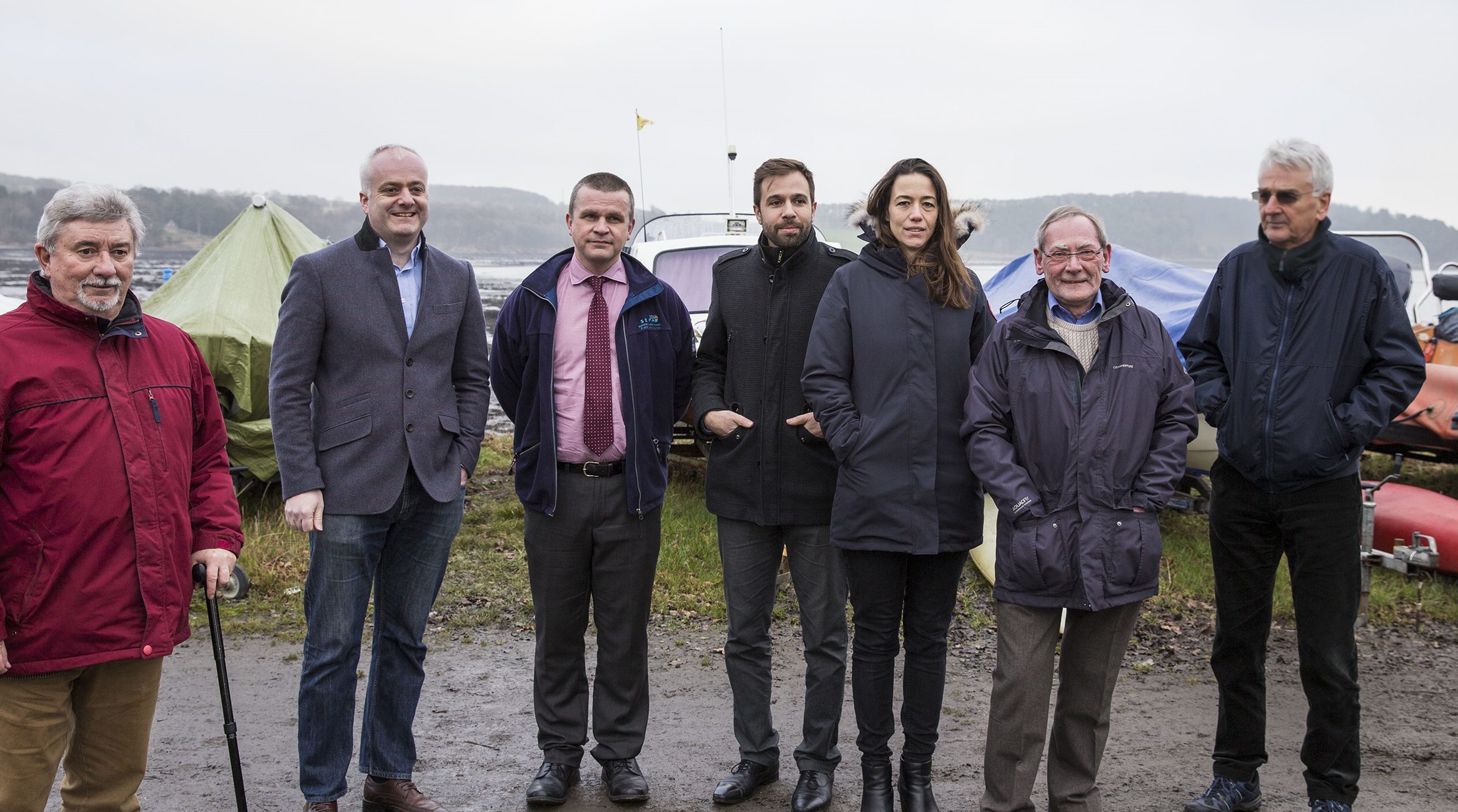 A United Nations official has been on a fact-finding mission to the radiation-contaminated Dalgety Bay beach.
Baskut Tuncak, special rapporteur on the implications for human rights of the environmentally sound management and disposal of hazardous substances and waste, met with Dalgety Bay and Hillend Community Council and the local sailing club to gather evidence of the remediation work now taking place on the beach where contaminated Second World War debris was dumped.
The purpose of the meeting, part of a tour undertaken by the UN representative at the invitation of the Foreign and Commonwealth Office, was to discuss the contamination and work currently being undertaken at the foreshore next to Dalgety Bay Sailing Club.
Mr Tuncak is an international attorney specialising in toxic chemical-related matters.  He is interested in the impact on food, water, air and housing.
In his role of rapporteur he has the mandate to visit countries and report on issues related to the human rights aspects of the control and disposal of hazardous substances and wastes.
The process involves drawing up a report after visiting the site and meeting with stakeholders.
After being given a history of the contamination, he was interested in the length of time it took to negotiate a solution with the Ministry of Defence.
During his fact-gathering exercise, which involved a visit to the eroded shoreline and other places where particles had been discovered, he was told the of impact on the local sailing club, where there are still issues to be resolved.
He also heard about restrictions to avoid contaminants getting into the food chain even though, as Scottish Environment Protection Agency's Dr Paul Dale pointed out, the area was not a recognised shellfish culturing area.
Asking if SEPA had easy access to the necessary MoD information and records, he was told that these were difficult to find but not inhibited by MoD.
Instead, problems were down to lack of adequate records.
The UN official was keen to find out if the local community was confident remediation work will go ahead.
Sailing club treasurer David Williams said the club was confident.
Meanwhile, SEPA would always look out for public safety for as long as it takes.
Local Green MSP Mark Ruskell said the saga of radioactive waste had been going on for more than 25 years and the visit by the UN was recognition of the toll that had taken on the local community.
"The community council, sailing club and other local groups have fought hard to represent residents and ensure they have their say.
"However, issues remain over the records the MoD has on its war time activities, which has added to the years of delay in resolving the problem."
He said: "We have to learn from the experiences people in Dalgety Bay have gone through and ensure this does not happen again."