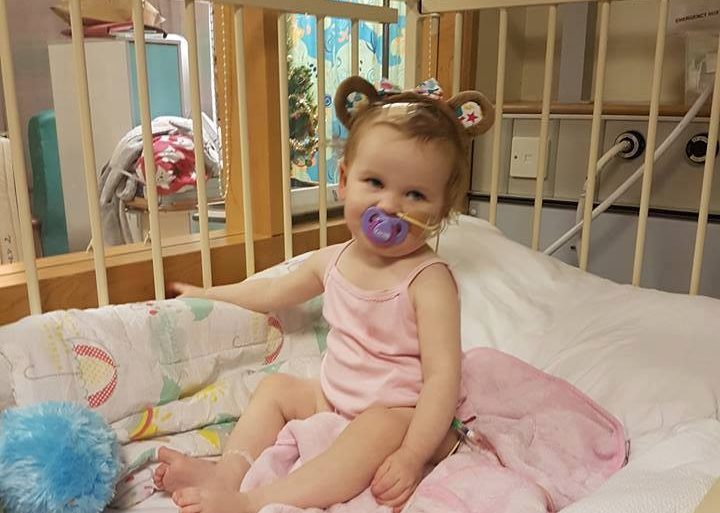 Lochgelly residents have joined a campaign to help a baby struck by a rare brain cancer.
At the age of one, Emma Beggs is already facing the fight of her life having been diagnosed with an atypical teratoid rhabdoid tumour.
And the Lochgelly community is rallying round to fundraise for the family to travel to America for proton therapy.
On February 19, local pub Torleys is hosting two events in support of Emma.
There will be a children's event including a disco and appearance by Kenny the Klown from 1pm to 3pm.
For adults, an evening of entertainment will be held from 7pm until midnight with music from Little Big Sound. Tickets costing £10 are available from the Spirit of Lochgelly Facebook page.
Lochgelly citizen of the year Karen Yeoman, who is a member of the Spirit of Lochgelly group, said: "Tickets are £10 and that also includes a buffet. There are some great raffle prizes.
"We hope that there will be big turnouts at both events."
The family are still waiting for confirmation that Emma's treatment will be funded by the NHS.
Emma's mum Sonja Allan said: "The proton treatment they believe is the best course for Emma due to her age and to give her the best chance of having less long term effects and for her development.
"The application is being processed at present and we are awaiting approval for this and have been advised to have funds in place as we will only be given short notice to leave.
"We would have to spend a few months in the states which will be very costly for us as a family.
"Emma's big brother Ewan loves his sister very much. He would like to be able to go to America with us too and be with his family. This is something we would have to fund ourselves."
Emma has already undergone surgery and chemotherapy to remove the tumour.
Sonja added: "The hospital has advised the best type of treatment for Emma would be proton radiotherapy which is only available overseas, in Emma's case this would be in America.
"She requires this as soon as possible.
"We appreciate all the help and support we have been given and from the bottom of our hearts."