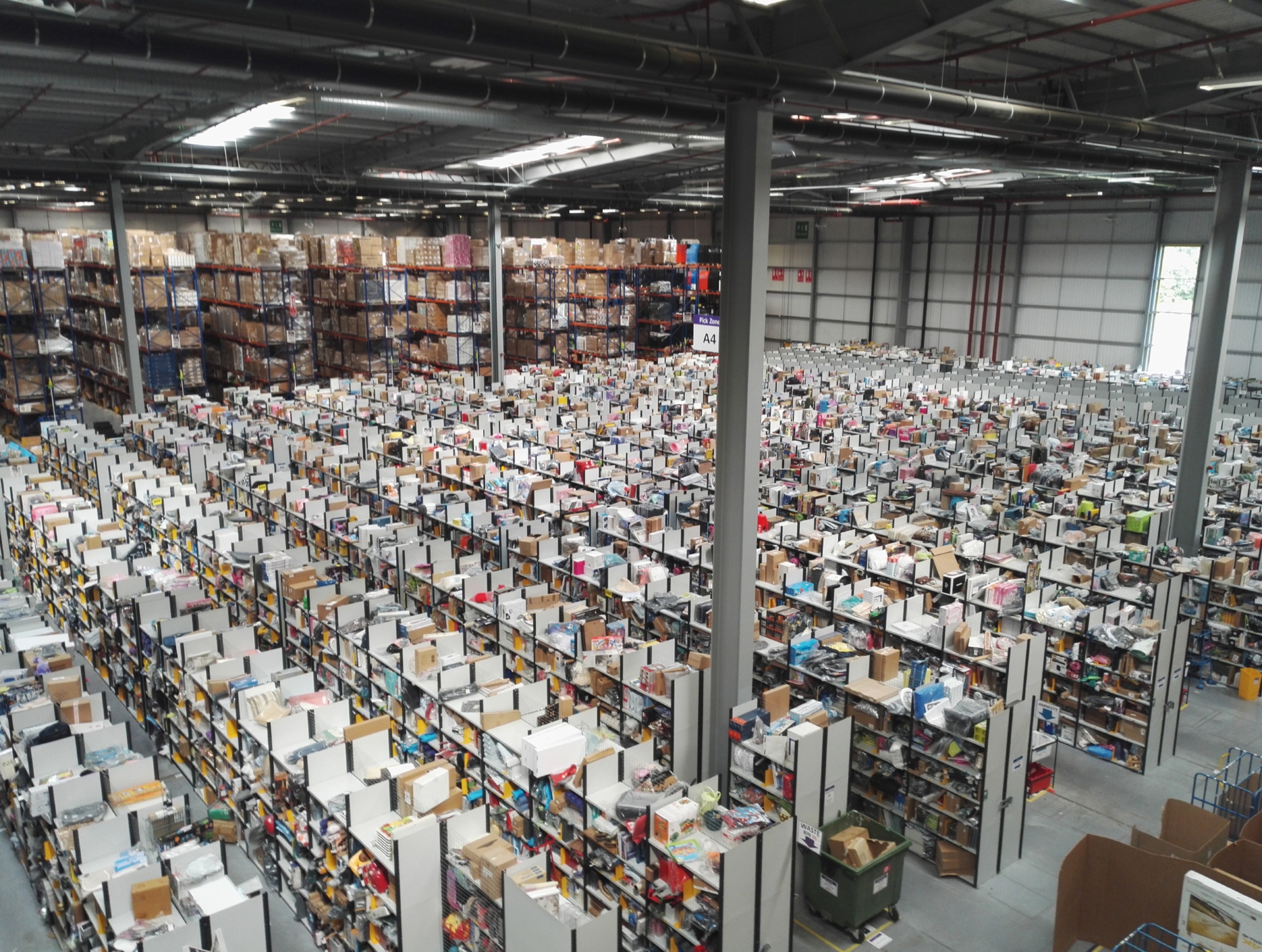 A sheriff has slammed the "alarming" number of thefts at Amazon's warehouse in Dunfermline, saying the company is a major employer that deserves protection.
He made the comments after a woman was caught stealing twice during the same shift.
There has been a string of former workers in court in recent months for stealing goods from the American firm's Fife facility.
The latest former employee in the dock was Madalina-Georgiana Ilie, 21, of Urquhart Crescent, Dunfermline, who appeared with a Romanian translator.
She admitted she stole cosmetics, jewellery and a mobile phone from the centre on December 19.
Depute fiscal Claire Bremner said that at around 8.30am Ilie was stopped at the security screening area.
"The accused went through the screens and the alarm sounded, indicating she had something on her person," Ms Bremner said.
When the security man used a wand device, it also detected something was being hidden on her body. He went to speak to colleagues and Ilie was left alone at the reception area.
A female worker carried out a search which proved to be negative, and Ilie returned to her work.
When CCTV was viewed later it was suspected that Ilie had discarded items at the front desk and, when the area was searched, four mascaras were found in a bin.
Later the same day, the alarm again went off when Ilie went through the screens.
"On this second occasion she became evasive," Ms Bremner said.
She refused to allow female members of staff to search her. However, after a delay of about 30 minutes and a lengthy discussion she removed a phone and phone case from a surgical back brace.
She was then taken to her locker which was searched and make-up and jewellery was found.
Sheriff Charles McNair imposed a community payback order with 200 hours of unpaid work.
He said: "There is an alarming number of cases coming before this court of thefts from Amazon.
"Amazon is an important employer in this area and is entitled to the protection of the court."