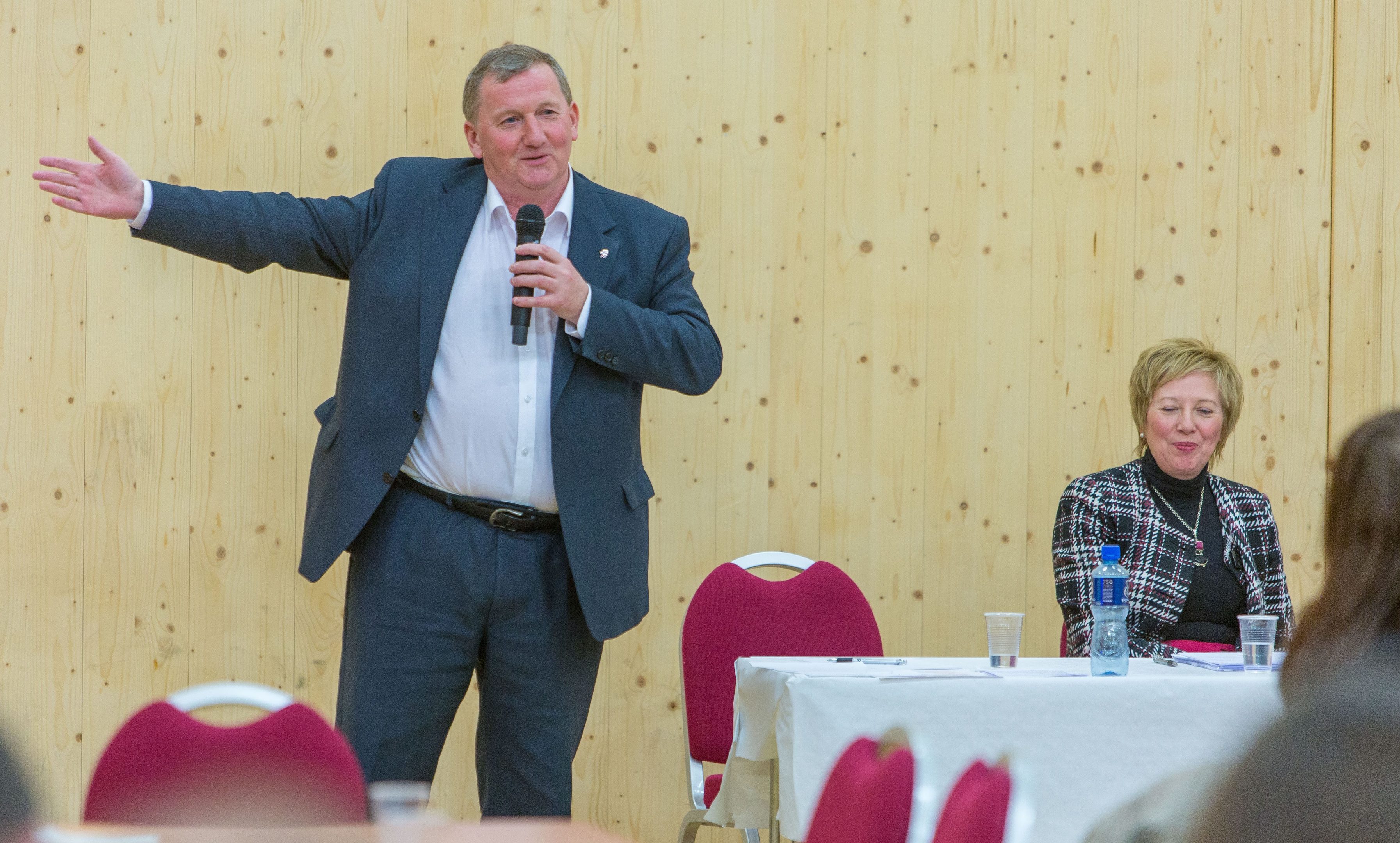 Fifers could be paid a basic income in the next two to three years under a pilot of a radical alternative to the current welfare system.
An area of the kingdom could be used as a test for the system, which would see everyone paid a flat sum by the government.
The pay out would be enough for the basic essentials of life.
Extensive discussions have already been held with the Scottish and UK governments about the pilot and Fife Council depute leader Councillor Lesley Laird said there was political will to make it happen.
At a conference in Kelty on Saturday hosted by the new charity, Citizens Basic Income Network Scotland, the system was explained by Professor Karl Widerquist, co-president of the Basic Income Earth Network, while Paul Vaughn, the council's head of community and corporate development, outlined the work being undertaken towards the pilot.
The pilot, similar to tests in Canada and Finland, would run for up to two years and allow evaluation of its impact.
Mrs Laird: "The current system clearly isn't working and isn't fair.
"If the system is broken why would we not look at the possibility of trying something different?
"This has to be explored if we are serious about tackling poverty."
She was part of a panel of politicians in Kelty Community Centre including MSP Alex Rowley, Cllr Dave Dempsey, MP Ronny Cowan and Maggie Chapman, of the Scottish Green Party.
She said: "There is a political will and a political consensus to do something and that is a good start.
"There would have to be discussions around how we would transition those who are on benefits to this and how they would transition back afterwards. The devil is in the detail.
"This event has been about starting the debate, as so many people will not even have heard of this."
Willie Sullivan, chair of CBINS, said: "Our welfare state was created over 70 years ago.
"The basic principles have barely changed while our society, work, family, our ideas of time and place have changed beyond recognition.
"A basic income will give a secure base from which all Scots can grow out and up as much as they want or need to.
"It will release some people from the benefit trap and allow others to do more caring and community work or to be creative, but for most people will just make sure that they have that secure base that means they can live life a little less anxiously."
Mr Vaughn said Fife faced losing £153 million from its economy over the next few years due to welfare reform and, with urban and rural areas, it was an ideal microcosm of Scottish society to test universal basic income.
He said: "We do have a lot of enthusiasm for this in terms of testing it and seeing what difference it can make."
Mr Widerquist said it would not be terribly expensive to introduce the system and it would eradicate the fear of homelessness and poverty.
He said everyone was entitled to the resources of the earth but that currently they are divided unfairly.
He said: "People will call basic income something for nothing, but it's very much the opposite.
"It's your compensation for when we divided the resources of the earth and you didn't get a share."