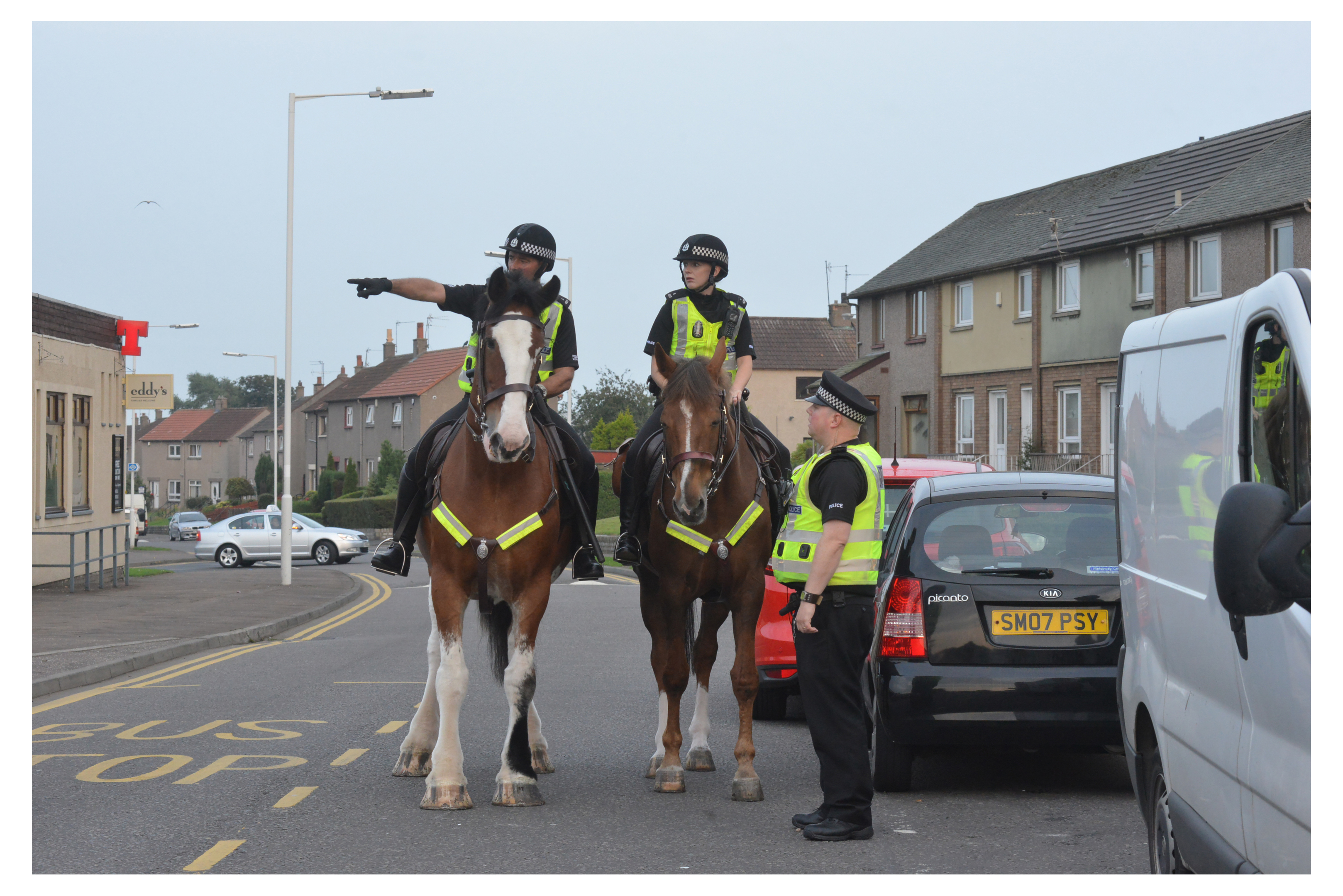 A Kirkcaldy community blighted by horrendous anti-social behaviour last summer is still being monitored by police and council officers.
Various agencies are working together to ensure there is no repeat of the weeks of trouble which saw out-of-control children running riot in Templehall.
Birnam Road was a particular hotspot, with appalled residents reporting drinking and drug taking, vandalism, theft and intimidation.
Although peace was restored, a group set up specifically to deal with anti-social behaviour is preparing to go into the area to set up an action plan for this summer.
The group, which involves safer communities' officers, the police and the voluntary sector, will carry out a "scoping exercise" on two Fridays this month to ascertain what the issues are and how they will be tackled.
Safer communities area co-ordinator Kirstie McCue said: "We're trying to be more proactive this year rather than waiting for it to build up and react to it.
"The issue arose quite sharply in the late summer months last year and culminated with quite a hard public meeting with more than 70 people."
Swift intervention saw  the trouble quelled but it is hoped further action over the next few months will prevent a recurrence.
The new approach has been welcomed by local councillors, who said there had been a history of severe youth disorder in the area.
Councillor Neil Crooks said: "I was at that meeting and realised how much tension and fear there was in the community.
"The community that turned up was frustrated and angry and unaware of the services available to them.
"The co-ordinated response made a big impact quite quickly."
He added: "Trying to get a handle on it before it happens is a really good initiative.
"The big gatherings of youths have gone but the issues that sparked it still need managed."
In September police deployed CCTV and foot patrols as part of the drive to tackle the "challenging issues".
Mounted police were also drafted in to speak to youngsters and reassure the community.