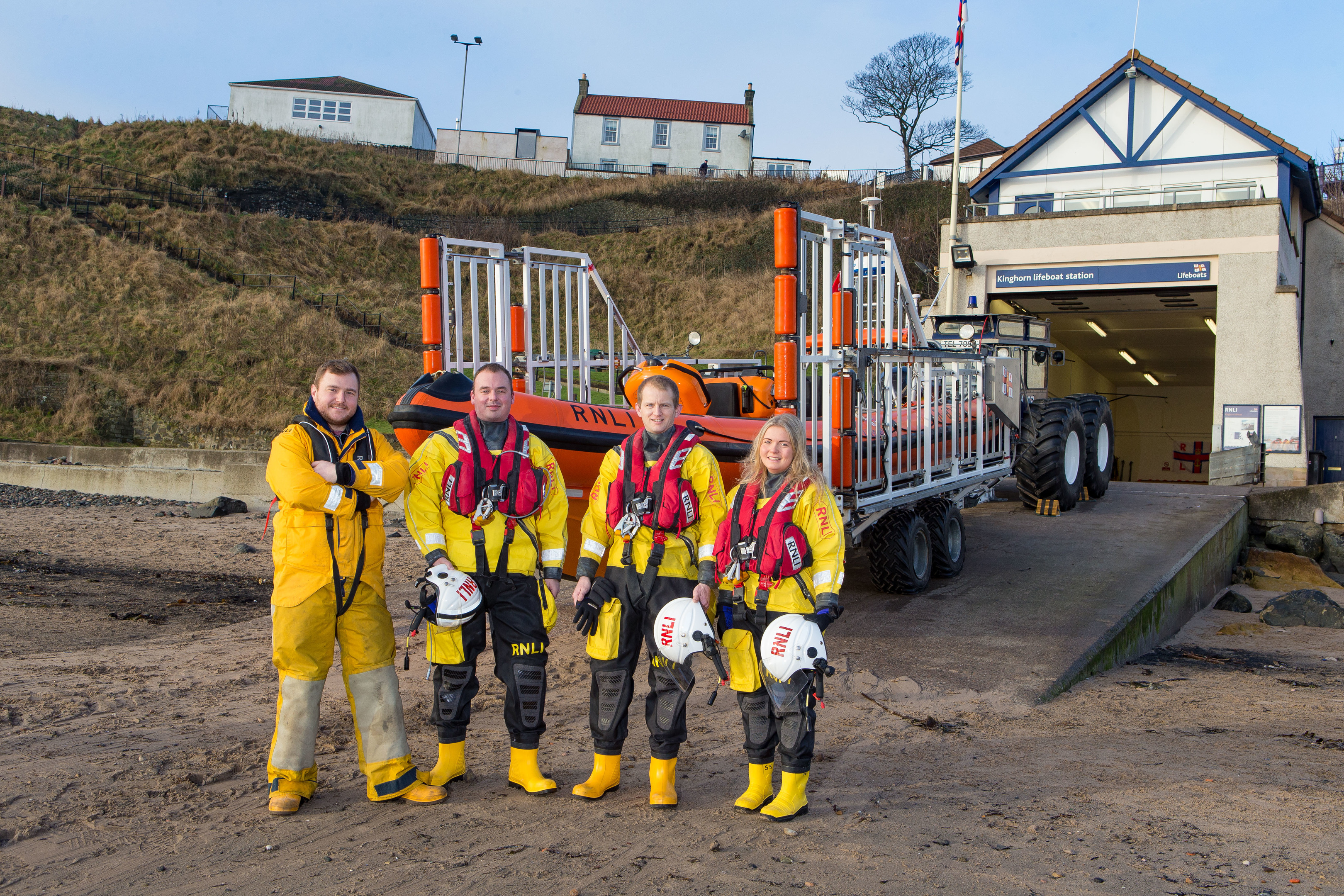 A Fife village is launching an urgent appeal for volunteers to bolster its local lifeboat station.
Volunteers of Kinghorn RNLI are reaching out to the community for more people to help save lives in the Firth of Forth.
A campaign has been launched to find new boat crew members, tractor drivers, shore crew and community fundraisers, all of which are essential to keeping the station operational.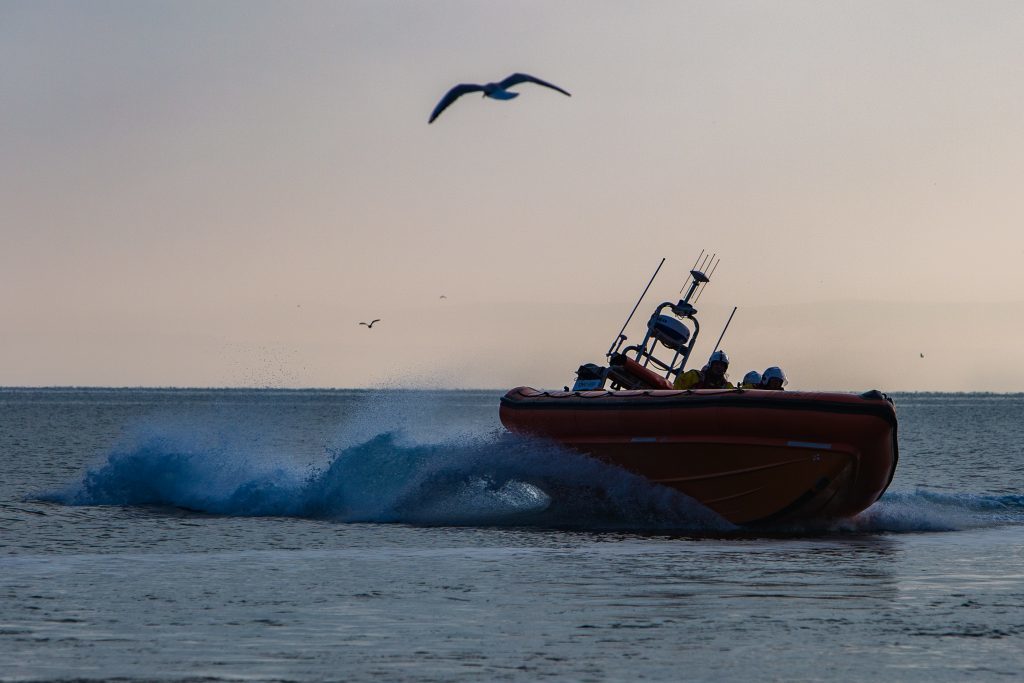 With villagers often facing other demands on their time, Sheona Smith, Kinghorn fundraising chairperson, said even organising events was proving harder with limited numbers of fundraisers.
"Kinghorn is a vibrant community and there are already lots of groups that depend upon the support of the community," she said.
"It is becoming more difficult to attract volunteers and that's why we may have to start organising more joint events with fundraising branches."
Sheona says that on average fundraisers would give around three or four hours of their time every month, but that participation is entirely up to the individual.
However, keeping cash coming in is integral to keeping the station going, with annual running costs thought to be in the region of £85,000 to £90,000 a year.
"We want people that are able to put themselves forward," she added
"It doesn't matter if you're shore crew, boat crew, tractor driver or fundraiser, everyone is a part of saving lives at sea.
"It's about being part of a family and knowing that everyone has a part to play."
Current crew members come from all walks of life, mixing their roles at the station along with their day-to-day employment and family lives.
Around a dozen people are being sought from within Kinghorn to help with the launch and manning of the boat, while those not so keen to test their sea legs are also wanted to help with fundraising.
Lifeboat helm Neil Chalmers, 36, said while being part of the boat crew was serious work, there are huge rewards to volunteering.
"There's a great team spirit among everyone whether it's as a fundraiser, shore crew or boat crew.
"Everyone on the boat is very well trained and when the time comes to be a helm you have built up experience and have grown into that role.
"You train as a team regularly and when things happen for real you're focused and it becomes second nature."
What's it like to save lives at sea?
Courier reporter Jonathan Watson spent a morning on exercise with the Kinghorn RNLI crew.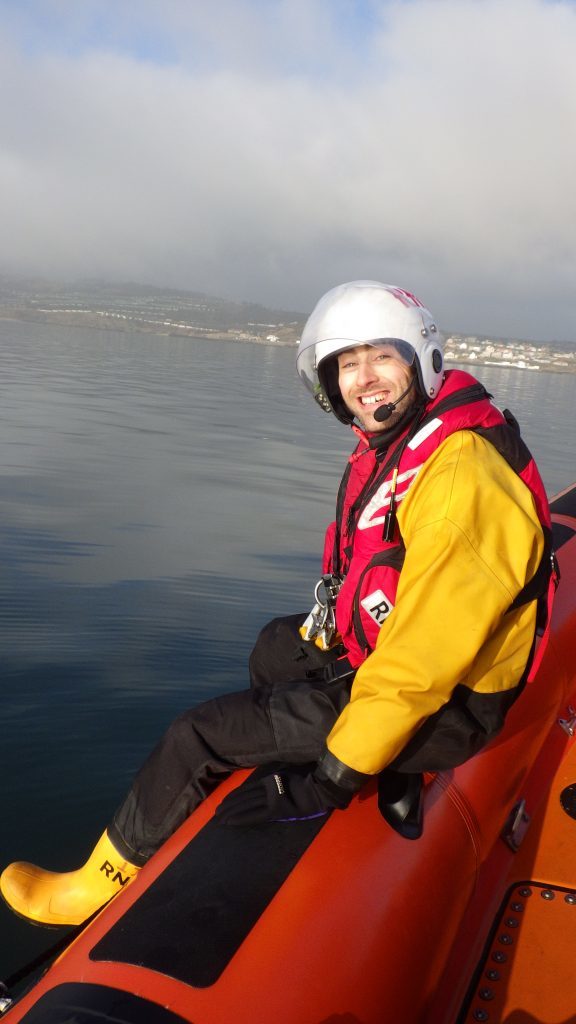 It's a beautiful Saturday morning on the Fife coast as I arrive at Kinghorn Lifeboat Station.
After meeting the crew – Neil, Megan, Richard and Sam – I'm given a quick safety briefing, suited up and sent out to the beach where my ride awaits me.
The Tommy Niven Atlantic 85 boat screams speed and as we're pushed into the water Megan opens up the throttle, the bow rises and 230 horsepower is soon spearing us towards the horizon.
Not for long however, because as soon as we're up to speed we're turning, really turning, first to our right — sorry, starboard — then swinging back to our port side.
From the shore this might look like fooling around, but it is crucial that the crew know that when they need to operate on the limit, both they and the boat are up to the task.
We head to Burntisland, where the crew show me how they tow powerless boats, a real hazard in the busy shipping lanes of the Forth.
This is serious work, and with crew members putting their own lives at risk out on the water, every practice session needs to be treated as if it were the real thing.
From then on we navigate our way to Inchkeith, utilising our radar and navigation equipment as the infamous Forth haar envelopes us.
After familiarising ourselves with the local coastline, we are heading back to the station, making rapid progress over the smooth sea.
There's no doubt that it can get rough out on the Forth from time to time, but the Tommy Niven is solid and after just over an hour in the boat I have confidence that it will protect me from even the biggest waves.
But my faith in my hosts has been misplaced, and while I'm not made to walk a plank, I'm told to jump into the icy waters of the Forth.
As soon as I hit the water, my dry suit puffs up around me and miraculously, not only am I bone dry underneath, the possibility of going under seems nigh on impossible. The equipment the RNLI provides really is incredible.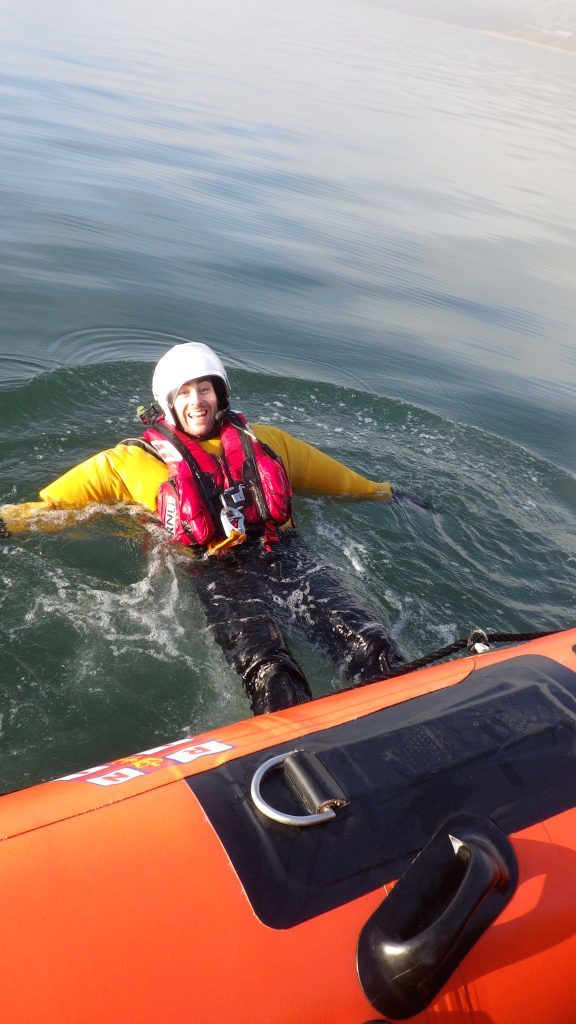 After climbing back on board we return to shore where I'm given the chance to drive the launch tractor, a hugely important job at the station and proof that volunteering is not just about life on the ocean waves.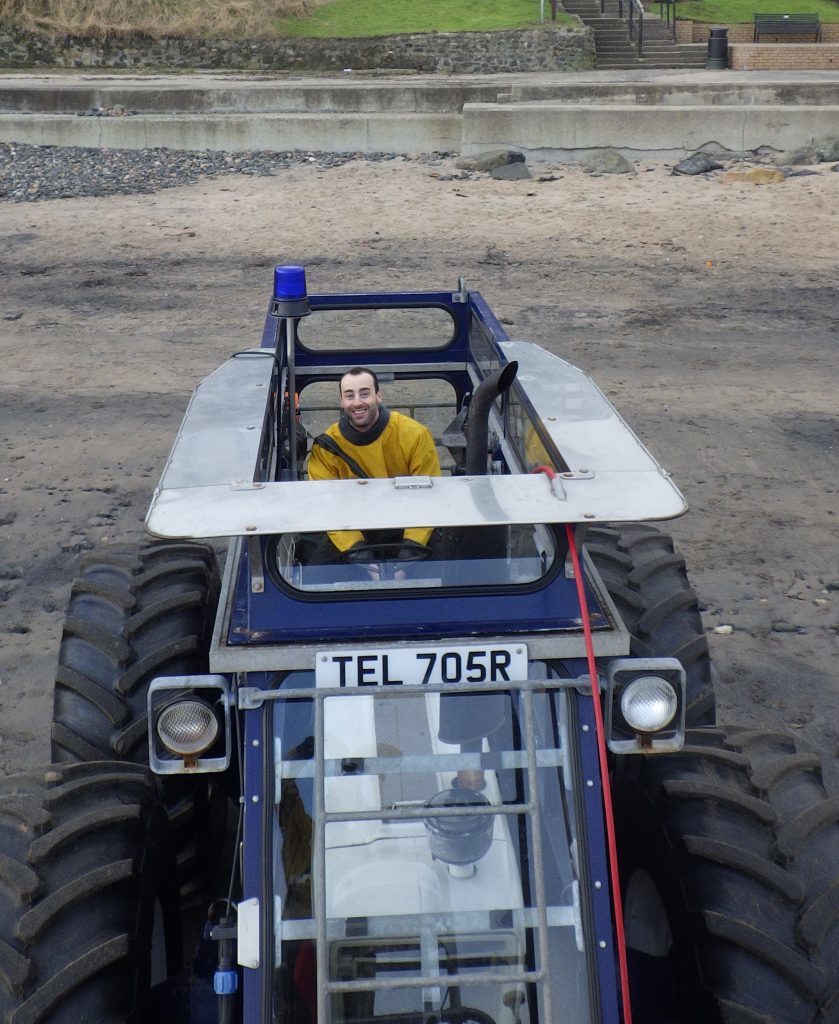 After returning the boat to the shed, a couple and their son want a quick tour of the station and a member of the crew is happy to oblige. This is a clubhouse where everyone is welcome.
There is no clique, and as we finish up our morning over a cup of tea it is myself that is facing a question for once: "Would you join the crew?"
"Yes. In a heartbeat," I reply, and I mean it.
However, to do so you have to live in Kinghorn and sadly, for now, I don't.
But for those fortunate to do so, there's no need to think twice about it. Saving lives could never be more thrilling or more rewarding.