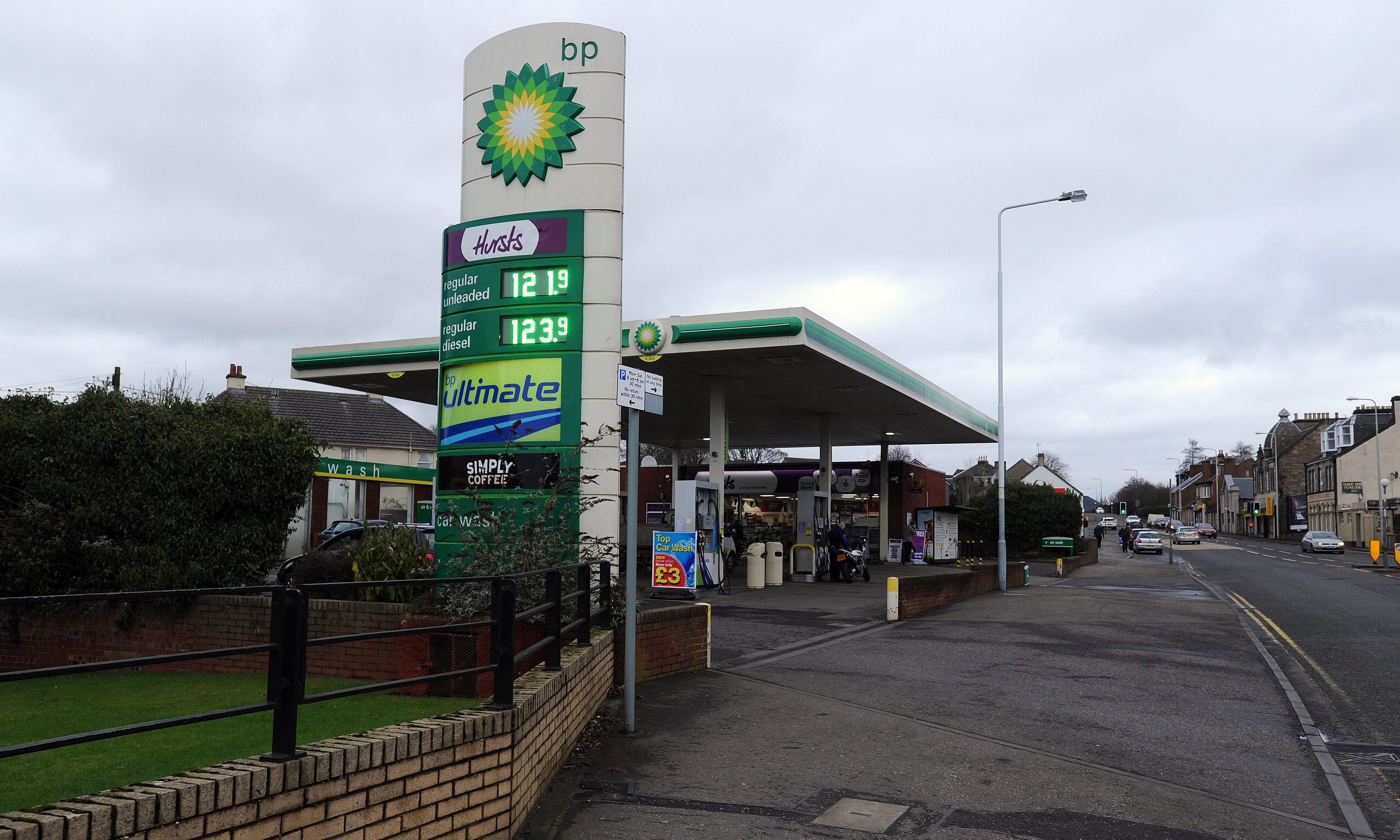 A woman has described being followed by a man claiming to have a knife before a theft at a Kirkcaldy filling station.
The woman, who asked to remain anonymous, said a man tried to grab her as she walked in the area around Lawson Street.
"As I got away from the guy he said he had a knife," she said.
"I just thought he was joking but through his jacket you could see a rough shape."
She then described how the man went on to frighten a member of staff at the BP filling station in St Clair Street.
The incident happened at around 8.15pm on Tuesday.
"I always keep my purse tucked under my arm, under my poncho, because of people like that guy," said the woman.
"I walked down and could hear footsteps. It was dark so I got a fright. He grabbed the back of my poncho and tried to pull me closer to him.
"But I yanked it and ran a little to get away."
The woman, who then saw the man again when she went to the BP filling station, said the shopkeeper was "shaking" after trying to confront him.
"He was standing at the alcohol and I said to the woman serving me 'keep an eye on him'.
"She kept looking at the camera above her. I knew he was going to steal so told the woman he's going to leg it.
"As she shouted 'no sir come here' he had gone out the door. She followed and he started shouting at her.
"She came back in, in such a panic.
"I said 'phone the police' and she ran to the back of the counter.
"On the phone she was shaking and very hysterical."
A member of staff at the filling station confirmed a man had stolen alcohol but was unable to confirm if he had a knife.
Police said they had detained a man for questioning.
A number of premises in the Gallatown area have been targeted by thieves in the past.
Last month, a four-figure sum was stolen from the Gallatown Gala Community Hub in St Clair Street.
Police appealed for witnesses after the break-in, which happened some time between 10.30pm on Monday January 16 and 9am on Tuesday January 17.