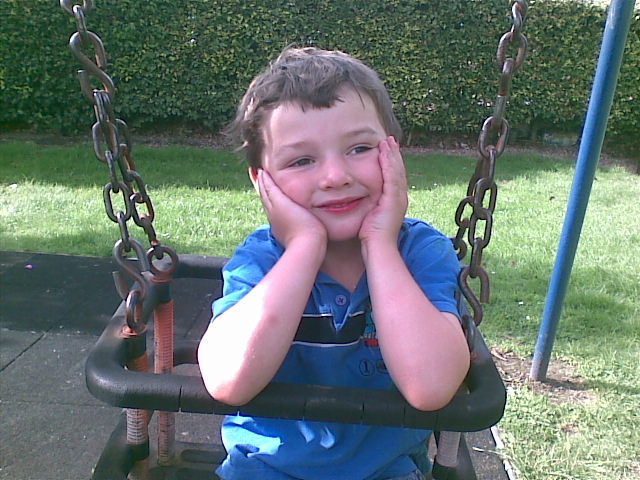 A five-year-old boy's legacy will bring smiles and laughter to child refugees fleeing the horror of war in Syria eight years after his death.
Samuel Jennings died suddenly on a family day out to Cairnie Fruit Farm in Cupar in 2009 when his heart failed.
His mother Donna Jennings launched the charity For the Love of a Child in his name and is about to create her second Sam's House in Lebanon.
The play tent in the Bekaa Valley will allow children forced from their homes to receive therapy through playing with toys and expressing themselves with arts and crafts.
A Sam's House brought fun, laughter and therapy to children in Afghanistan and following a visit to a refugee camp in Lebanon last year Donna, of Cupar, saw an urgent need for the same there.
She said: "There were no toys, nothing to play with, it was very basic.
"I saw kids with nothing on their feet and there were nails on the ground.
"I saw a lot of mums isolated in their tents having to look after young children with no resources, no community.
"Sam's House will be a fun, safe place where children can enjoy toys and arts and crafts and the women can talk.
"These children need to be able to play, to be able to process what they have gone through.
"Just to be children, to play, is so important."
Drama therapist and counsellor Donna, who with husband Tom has three children — Joy, 15, Zoe, five, and Jacob, two — set up For the Love of a Child shortly after Sam's death.
Sam's House in Kabul opened in 2010, although it has since been forced to close due to ill health and the continuing dangers in the city.
Donna said: "Losing Sam was such a horrible thing to go through, I knew I had to do something positive otherwise I would crumble.
"There's something about him having a legacy, that his life meant something and he is helping other kids, that for me is really important.
"It makes me feel there's a part of him with us still."
Donna's loss, she said, allowed her to connect with some of the young refugees she encountered who have lost parents or siblings.
Among the children she met was Ahmed.
A photograph of him forming a heart with his hands has inspired a campaign for supporters to send their love back with their own photographs and donations to the cause.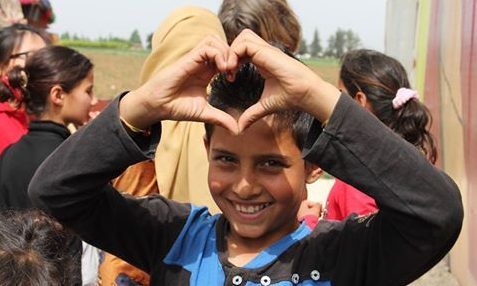 Donna is seeking financial donations and donations of toys and equipment from an Amazon wish list.
She will shortly return to Lebanon to prepare for the establishment of Sam's House in the summer, and will bring backpacks of essentials and toys with her for mothers and children.
Donations can be made at www.samshouseproject.com or by purchasing from the Amazon wish list and Ahmed's campaign can been seen on the Facebook page of For the Love of A Child.