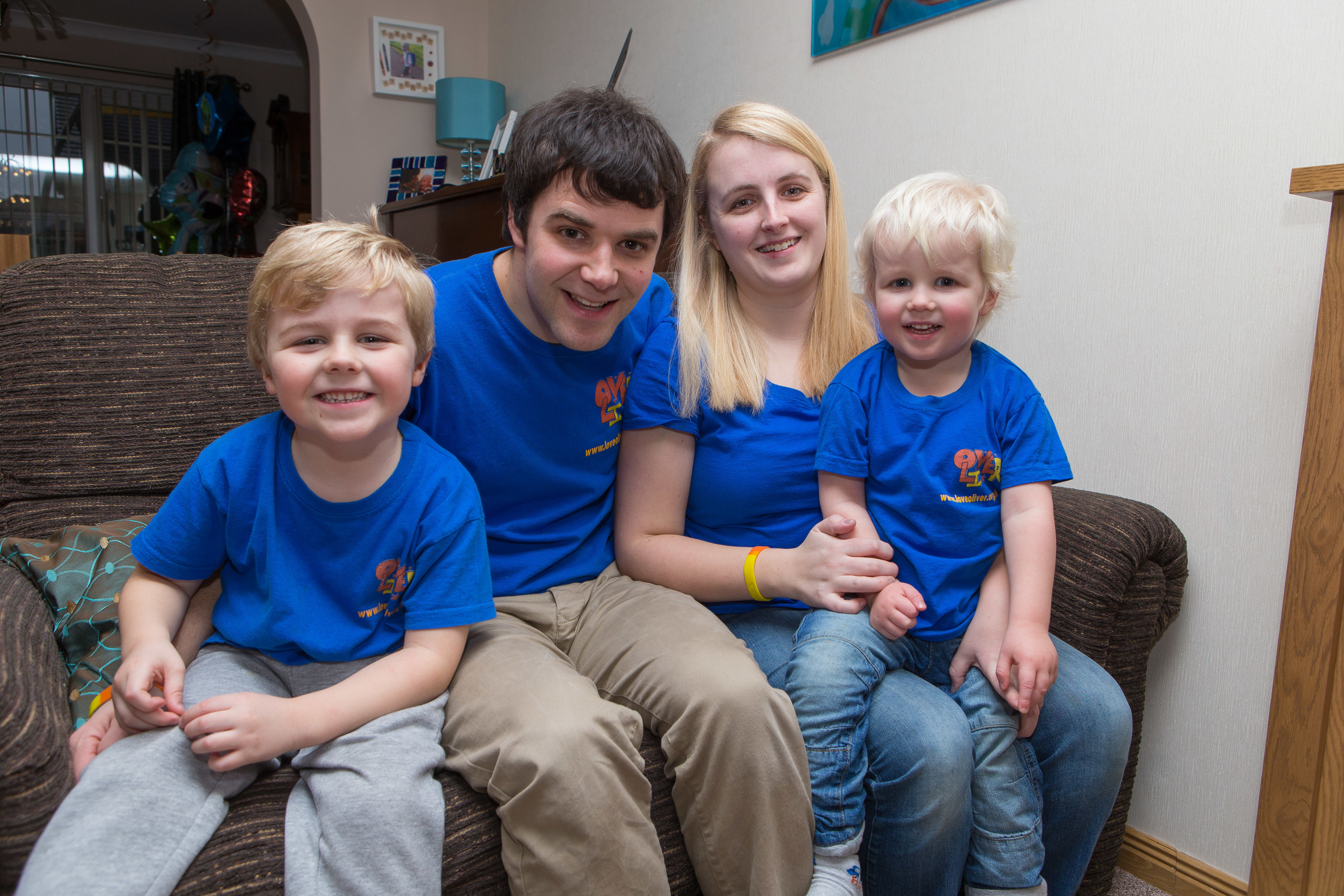 The huge legacy of a tiny baby who lost his life to leukaemia is about to get even bigger.
LoveOliver began as a small scale fund raiser by Oliver Gill's parents in gratitude for the care and support he received during his short life.
Six years on it has raised £400,000 for cancer research and to support families of children fighting cancer.
Oliver's parents Andy and Jennifer Gill are about to fund a second phase of research and have pledged to work even harder in the battle against the deadly disease.
Jennifer, of Leven, has given up her job as a teacher to commit full-time to the charity which has recently expanded Scotland-wide.
She said: "We never set out thinking that we were going to start a charity, we were just fund raising.
"The way people got behind us was fantastic and makes us want to do more and all we can.
"We are now giving family support across Scotland and have committed to funding a second PhD student."
Oliver died on Christmas Day 2010 when he was only 24 weeks old, having been diagnosed with an aggressive rhabdoid tumour 13 days after his birth.
In their grief Jennifer and Andy, now parents to Micah, 5, and Rory, 2, threw themselves into fund raising and LoveOliver was born.
Jennifer said: "It's our way of continuing to be the best parents we can to Oliver.
"It's amazing when you look at photographs of Oliver that out of this tiny little person has come something so massive."
LoveOliver has already funded PhD student Matthew Selby in his pioneering work on the use of gene editing to treat childhood brain tumours.
His research will continue under another PhD student at Newcastle University, who will be fully funded by the charity to the tune of £140,000 over four years.
The charity will also continue providing grants and shopping vouchers for families of children treated in oncology wards in Edinburgh, Glasgow and Aberdeen.
It stages regular fund raising events, including toy sales and an annual sponsored cycle, and sells party bags and wedding favours.
An army of supporters also raise funds with their own events and challenges, with people having run a 15k race in Melbourne and the Osaka Marathon in Japan in Oliver's name.