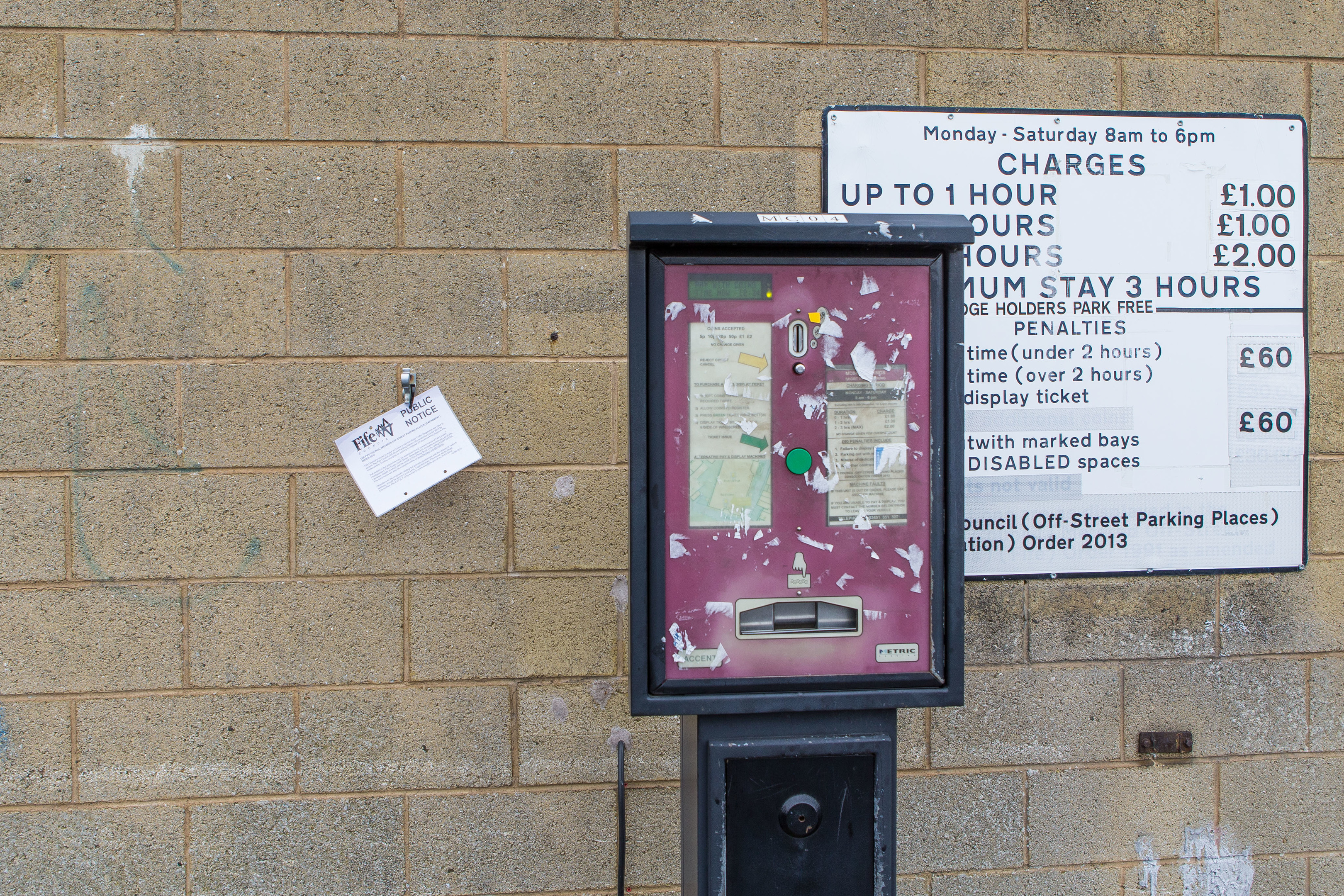 Drivers who use Fife Council-run car parks will no longer have to delve into their pockets for change with the imminent introduction of cashless car parking.
The local authority is to offer the RingGo service as an alternative to pay and display parking from March 1 at charged council car parks and on-street parking sites across the region.
RingGo is designed to be a quick and easy to use mobile phone service which lets motorists pay for their parking by credit or debit card, rather than with cash at a machine.
Parking attendants will be able to check which vehicles have paid using an internet-connected handheld device.
Councillor John Wincott, executive spokesman for environment and transportation, said the new system will work alongside the existing cash collection set-up and will be available at the car parks and on-street parking in Anstruther, Cupar, Dunfermline, Inverkeithing, Kirkcaldy and St Andrews.
He said: "Cashless parking is a convenient way for drivers to pay for parking and it has already been introduced successfully in other parts of the country.
"People can spend more time in our town centres if they do not need to rush back to their vehicle and it's easy to add extra time to your parking through the RingGo app.
"I encourage motorists to register with RingGo now, so that they will be ready when it arrives in Fife."
Fife Council say the main benefit of using RingGo is that it should reduce the risk of receiving a parking charge notice, as anyone who is running late or simply wants to stay a little longer can top up their parking using their phone.
Optional text reminders can also notify drivers 10 minutes before their parking time is due to run out, leaving them time to either extend their stay or return to their car.
Anyone who has an iPhone, Android, Blackberry 10 or Windows mobile phone can download and use the RingGo app to register and pay for their parking, or contact 0131 5164000.
Motorists can also pre-register in advance either through the apps or at www.RingGo.co.uk.