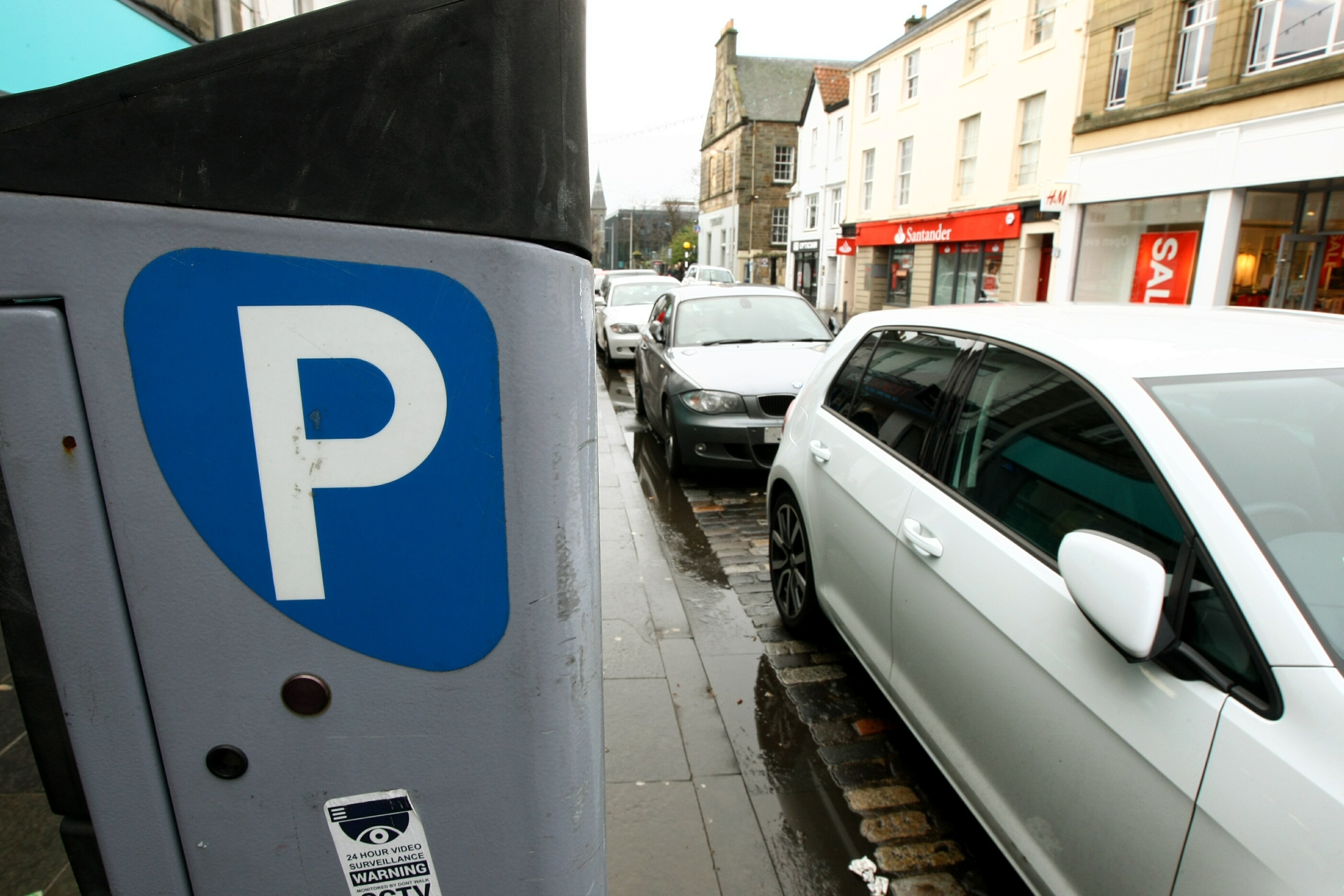 You may have seen in these pages last week an article announcing cashless parking has arrived in Fife.
"Hurrah!" I hear you cry. No more scrambling around for coins in cupholders, or cursing when the machine doesn't give change.
No more running out in the rain to an ancient ticket dispenser that seems to swallow your coins and tease you as to whether or not it will actually print what you've paid for.
No, all we need now is to phone and pay. Cashless parking is here and it's going to make parking in Fife great again.
Except parking in Fife is not going to be great again because it seems that we are a region of people that have completely forgotten how to do it properly.
The roads are busier than ever before so why are more and more Fifers choosing to abandon their cars outside their homes instead of parking on their driveways?
Much of Fife may have been built in the era of the horse and cart, but even if you look at many of our Victorian-era homes it would seem housebuilders of the day had the foresight to leave a small space out front, just waiting for the arrival of the Model T.
Sadly, those who designed our roads were not as enlightened, and towns have been left with a legacy of carriageways struggling to cope with today's penchant for bigger, more luxurious vehicles.
Roads were designed to be just that but with more and more becoming car parks and vehicles getting bigger, it's easy to see that three into two does not fit.
Drive through St Andrews, Aberdour, old Kirkcaldy, Dunfermline, the East Neuk, and count the number of times you have to pull over for an oncoming car because the street is clogged up.
Undertake the slalom again and count the number of empty driveways. You'll be staggered.
It's great to know that I can finally pay to park with my mobile phone but sadly it won't matter soon. Fife's road are filling up and soon we'll be going nowhere.