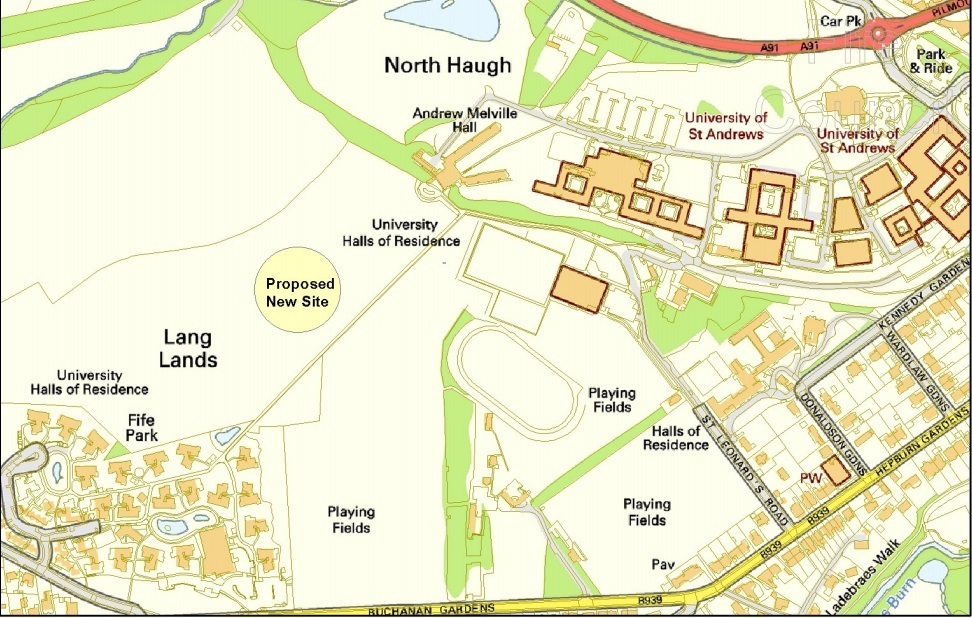 Momentum behind a new Madras College at Langlands is starting to build after education officials signalled their intention to pursue the site as their preferred choice.
Councillors on Fife's executive committee will not only be asked to rubber-stamp plans to take forward the new school on St Andrews University-owned land at Langlands when they meet on Tuesday, but a further report will recommend that public consultation over the move should begin in earnest as soon as possible.
The bid to progress the plans comes after the budget for the new school was adjusted to £50 million in the capital plan approved by elected members on February 16 — up from the initial £40 million set aside.
Tuesday's report to committee has revealed that the "essence" of the proposal on the table is for an excambion of the current South Street campus for Langlands, together with a payment of £2.5 million to the University, while in return the University will fully service the 18-acre site at Langlands to include the provision of a new access road.
And if councillors give that prospect the green light, the plan is for the statutory consultation surrounding the issue to run from March 13 until May 12 — with two public meetings and a series of informal drop-in sessions already pencilled in.
In addition to Langlands, three options had still been in the running for the replacement Madras, namely a remodel of the existing Kilrymont site, and locations on Craigtoun Road and Strathkinness Road.
However, following an assessment of those sites' strengths and weaknesses, education and children's services executive director Carrie Lindsay's report will confirm Langlands as the preferred option on Tuesday.
"Having considered a range of factors, the more detailed site assessment process that has now been undertaken supports the initial education service view expressed at the executive committee meeting on December 13 2016 that, on balance, Langlands offers the best location for replacement of Madras College," she states.
"In particular, the site offers the advantage of co-location with the university, potential scope for an integrated sport and community facility encompassing the school and university facilities and the early delivery of a permanent access solution, which would minimise the environmental impact of vehicle movements generated by the school on the rest of St Andrews."
If as expected, the go ahead to proceed at Langlands is given on Tuesday, two public meetings have been arranged at Madras College's Kilrymont Road on March 28, from 6pm to 7.30pm, and Madras' South Street campus on April 26, from 6pm to 7.30pm, where there will be opportunities to hear more about the proposals, ask questions and have views recorded as part of the consultation.
A range of other informal drop-in sessions have also been pre-arranged in various locations throughout March and April, with hopes then high that Education Scotland will give Fife Council's plans its backing in the summer.