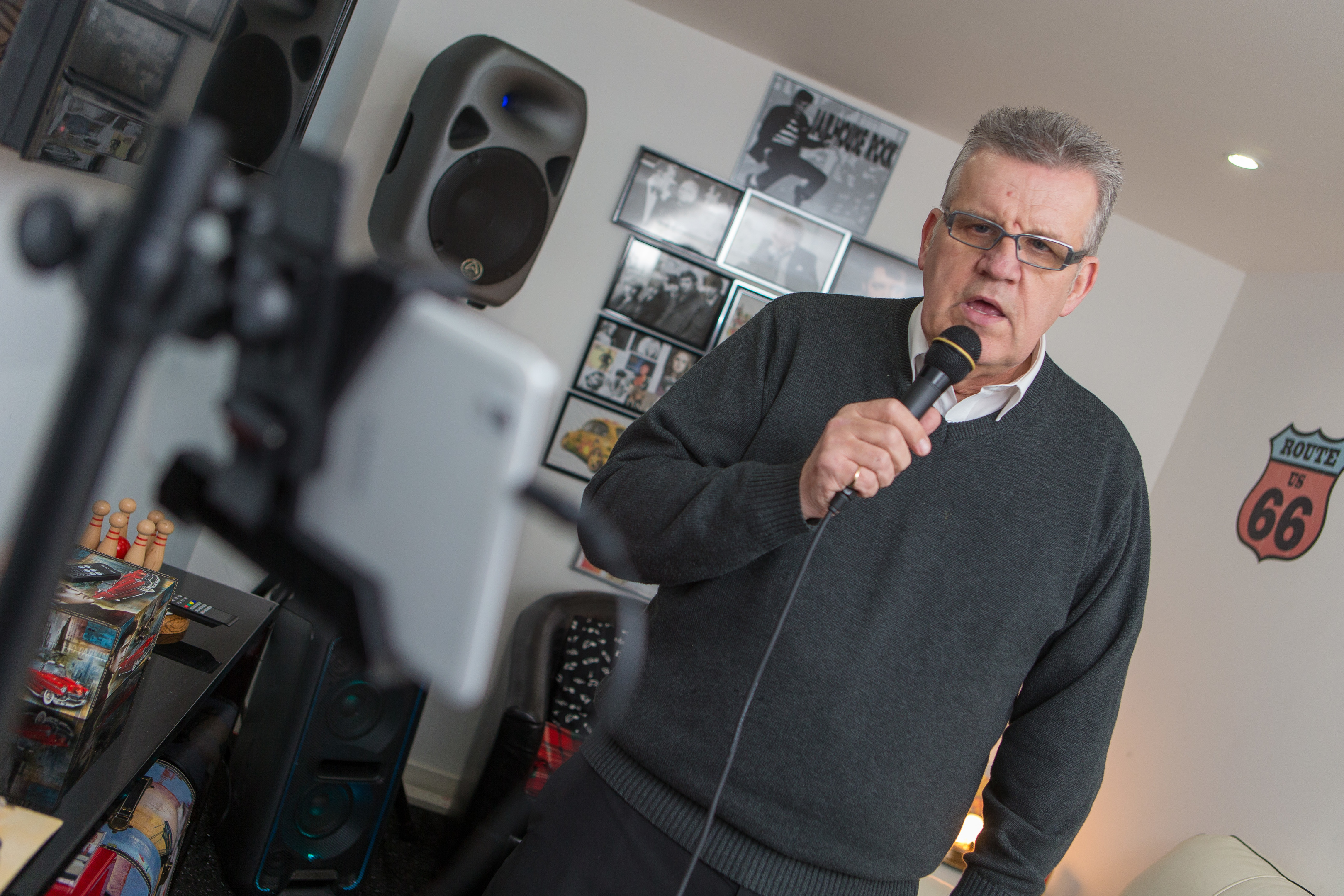 A Fife councillor is donning his Blue Suede Shoes as he swaps the debating chamber for the streets of Edinburgh.
Elvis fan Andrew Rodger is hoping for A Little Less Conversation and a little more singing when he retires from local politics in May to take up busking in the capital.
The 65-year-old independent councillor said the time to bow out of Fife House was Now Or Never as he prepares to pursue his musical ambition.
The move comes five years after he released a CD of his favourite songs in aid of Victoria Hospice in Kirkcaldy.
Any money donated as he belts out hits during the Edinburgh Fringe will be donated to causes close to his heart, including the hospice and local care homes.
Mr Rodger, who was first elected a quarter of a century ago, represents Buckhaven, Methil and the Wemyss villages and is the council's spokesman for health and social care.
As well as Elvis, he hopes to throw in the music of Matt Monro as he embarks on his not quite so Impossible Dream.
"I've learned a few songs and it would be good to get out and enjoy myself away from the stress," he said.
"I like the atmosphere at the Edinburgh Festival and it would be great to join in."
He added: "I raised more than £2,000 for the hospice with my CD so we'll see what comes of this."
Mr Rodger lives in Windygates with wife Sandra, who is behind his new venture.
But he joked: "She supports it as long as I don't sing in the house!"
The NHS Fife board member and former Fife Licensing Board chairman said it had been a privilege to serve the public.
"I feel with the growing pressure on councils and NHS boards in managing considerable financial challenges, we still need to send a positive message to the people of Fife about doing our best whatever the circumstances," he said.
"When I retire I would hope all councillors will continue to drive the health and social care agenda.
"It is definitely the way forward to provide more services in our local communities."