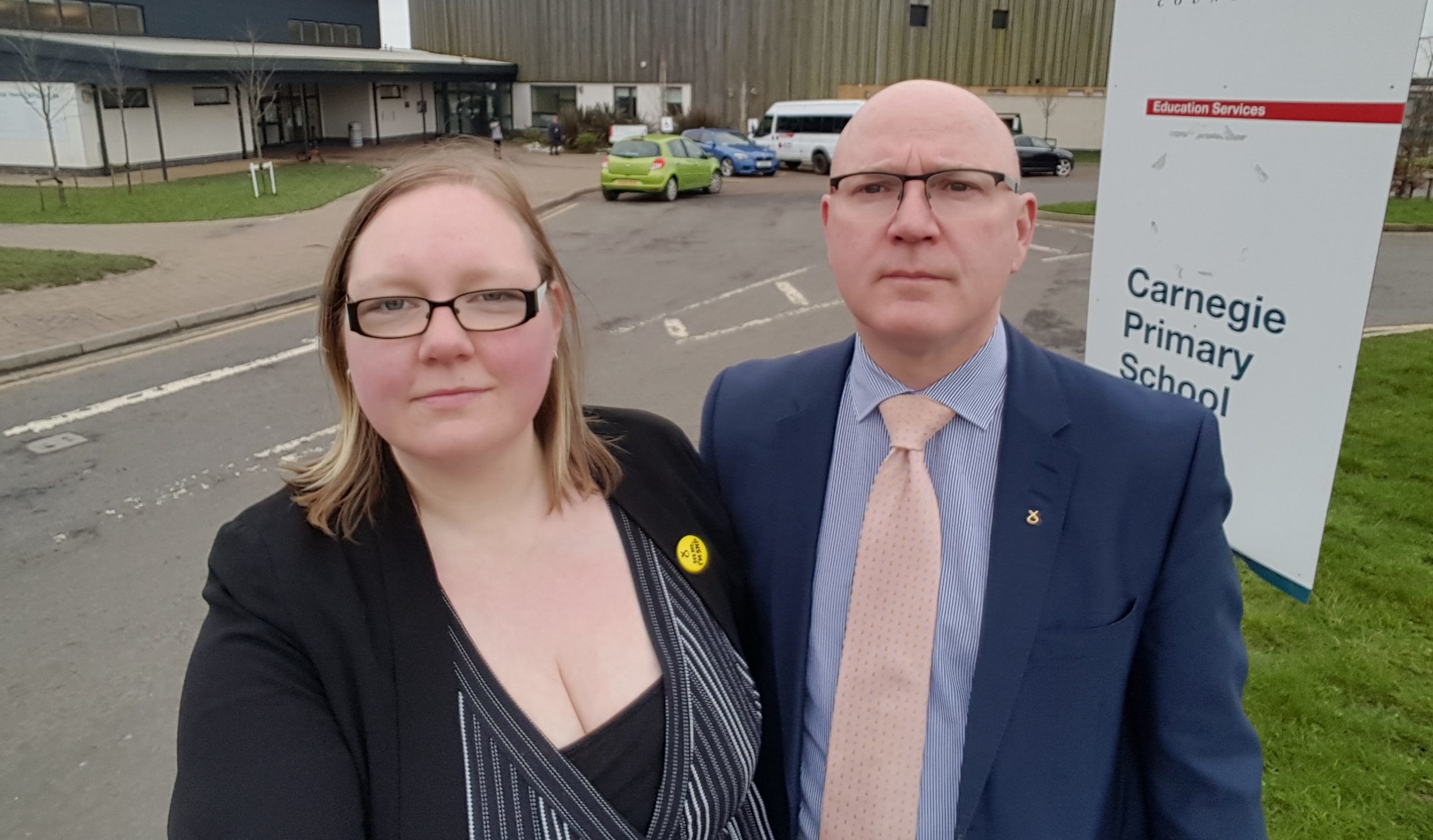 A row over the future of Fife's education service has escalated after councillors clashed over the impact of budget cuts.
The EIS has branded Fife Council's proposals to save £3 million "a recipe for disaster" and believes the move will raise staff sickness rates, increase class sizes and pile further pressure on an already-stretched education service.
However, during an exchange at the first full council meeting since the local authority set its budget earlier this month, education spokesperson Bryan Poole said he believed the union was "wrong" over how the cuts could impact on Fife's classrooms.
That has sparked anger from Fife's new SNP leader Councillor Neale Hanvey, who has accused Mr Poole of "arrogant indifference" to the union's warnings.
His party's education spokesperson, Councillor Fay Sinclair, also hit out at what she described as a "complete lack of respect" for professional teaching staff.
Ms Sinclair said: "For Councillor Poole to state the EIS is wrong and simply ignore the very real concerns of teachers is breathtakingly arrogant.
"The administration and their education spokesperson should be listening to teachers and working constructively with the union, rather than telling our teachers to absorb the workload of 100 extra staff so the administration can strip £3m from devolved school budgets.
"Councillor Poole told us he believes cutting the budget in this way is 'the right choice educationally' but I don't think many teachers, parents or pupils in Fife would agree."
In response though, Mr Poole said he felt the budget has found a way of alleviating – in the short term – the difficulties of there not being enough teachers in the system.
"Councillor Sinclair asked me a question, 'Do you agree with the EIS when they said these proposals would be a recipe for disaster?' and I answered honestly," he explained.
"I don't agree, but I have a good relationship with the EIS and other unions and it's like any relationship – we don't always agree on things, and that's grown up politics.
"There has not been one post removed in Fife, it's a myth to say that, and I've already said: 'Why, when we have so many vacancies, would we remove any posts?'
"The hard and sorry fact is that Fife Council, along with many other Scottish councils, has had a steady vacancy position of just over 100 teachers resulting in a number of children not having a 'permanent' teacher, with the vacancies being covered by temporary arrangements by other teachers covering and/or the headteacher/deputies providing cover.
"From an education perspective, we know the relationship between the classroom teacher and child is vital and Fife Council through this proposal will be able to redeploy teachers throughout Fife to ensure around 2000 children, who currently do not have a permanent teacher, will shortly have a permanent teacher."