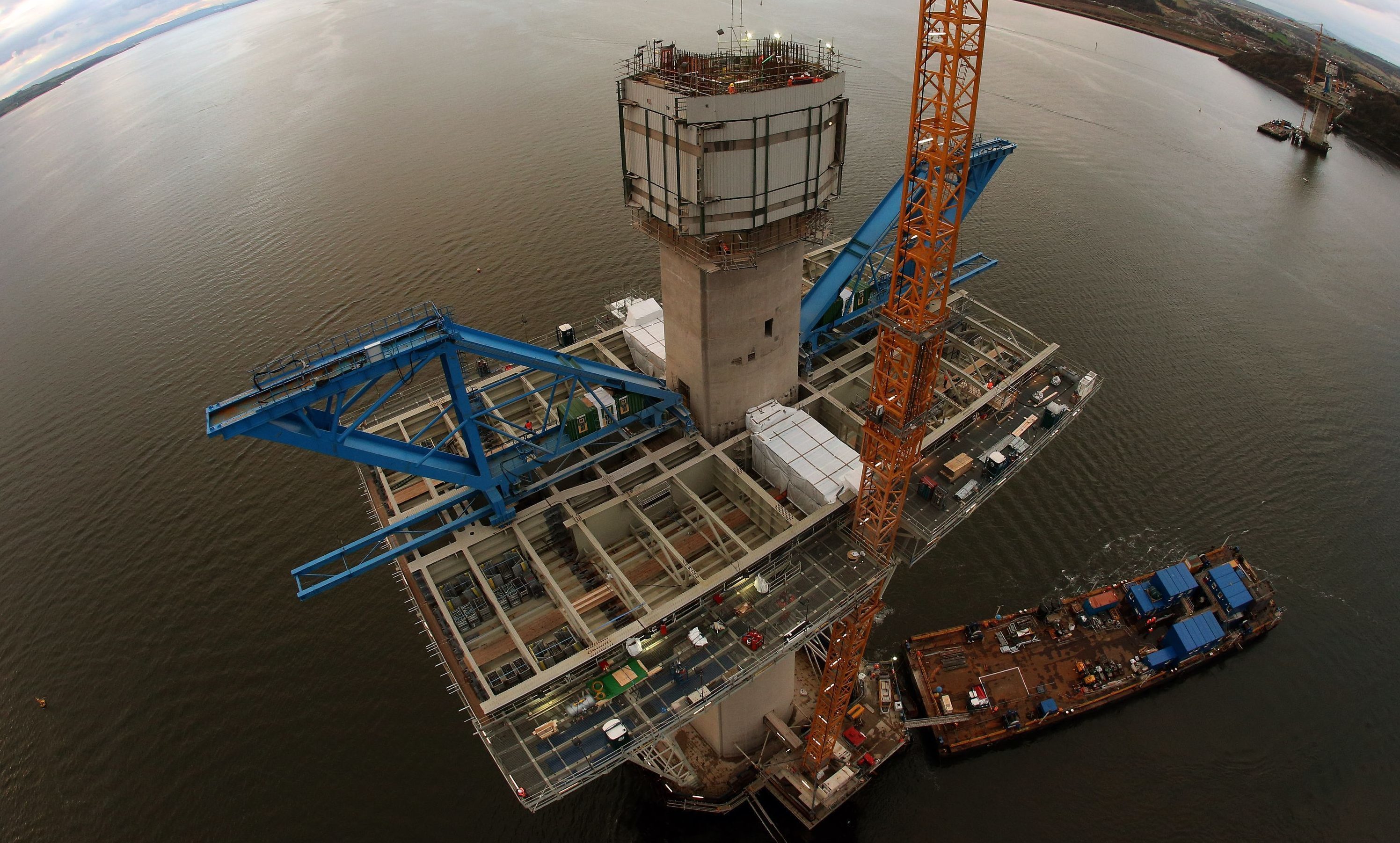 Ambitious plans could see the historic Beamer Rock lighthouse shine out a warm welcome to visitors to Fife.
The Stevenson-built red and white lighthouse, which protected mariners in the Forth for 185 years, had to be removed from its spot on the rock to make way for the Queensferry Crossing.
The central tower of the £1.3 billion bridge is now anchored on the rock where the lighthouse once stood sentry, guarding the entrance to Rosyth dockyard.
It was erected in 1846 at the request of Inverkething Town Council and, although not listed, is considered to be of national importance.
Since being painstakingly dismantled and removed by Transport Scotland in 2011, it has been stored in a compound belonging to the consortium building the bridge.
Now though, it may be about to light up the way into the kingdom from the road bridges across the Forth.
Three years ago North Queensferry Heritage Trust approached Fife Council asking for its help in re-erecting the lighthouse.
Seeing merit in the plan it started working with the trust, opting for a lofty position high on top of the rocky Ferryhills cutting.
It was thought that this would ensure what is a relatively small tower to appear as a prominent beacon, particularly when lit up.
An added bonus is that it overlooks the Beamer Rock, the three bridges and dockyard, offering a connection to its past.
While it is hard to say how much the project would cost, estimates range from £50,000 to £100,000.
However, funding could potentially be sought from schemes marking the 2018 centenary of the end of the First World War – the Forth played a significant role in its maritime history – and from bodies which conserve and promote historically significant monuments.
Both Scottish Natural Heritage and Historic Environment Scotland are supportive – the site lies within a site of special scientific interest and a battlefield site.
Edinburgh Airport and other consultees have also given their blessing to the project.
However, not everyone is keen.
A report before local councillors this week shows that despite "protracted and detailed engagement" with North Queensferry Community Council, the imaginative initiative has failed to win its backing.
"The exact substance of the community council's objection is hard to determine and requests for a position statement have been declined," the report states.
It is hoped it could be unveiled in November 2018, shining out for centuries to come as both a safeguarded example of a Stevenson lighthouse and a memorial to honour Fife's contribution the Great War.