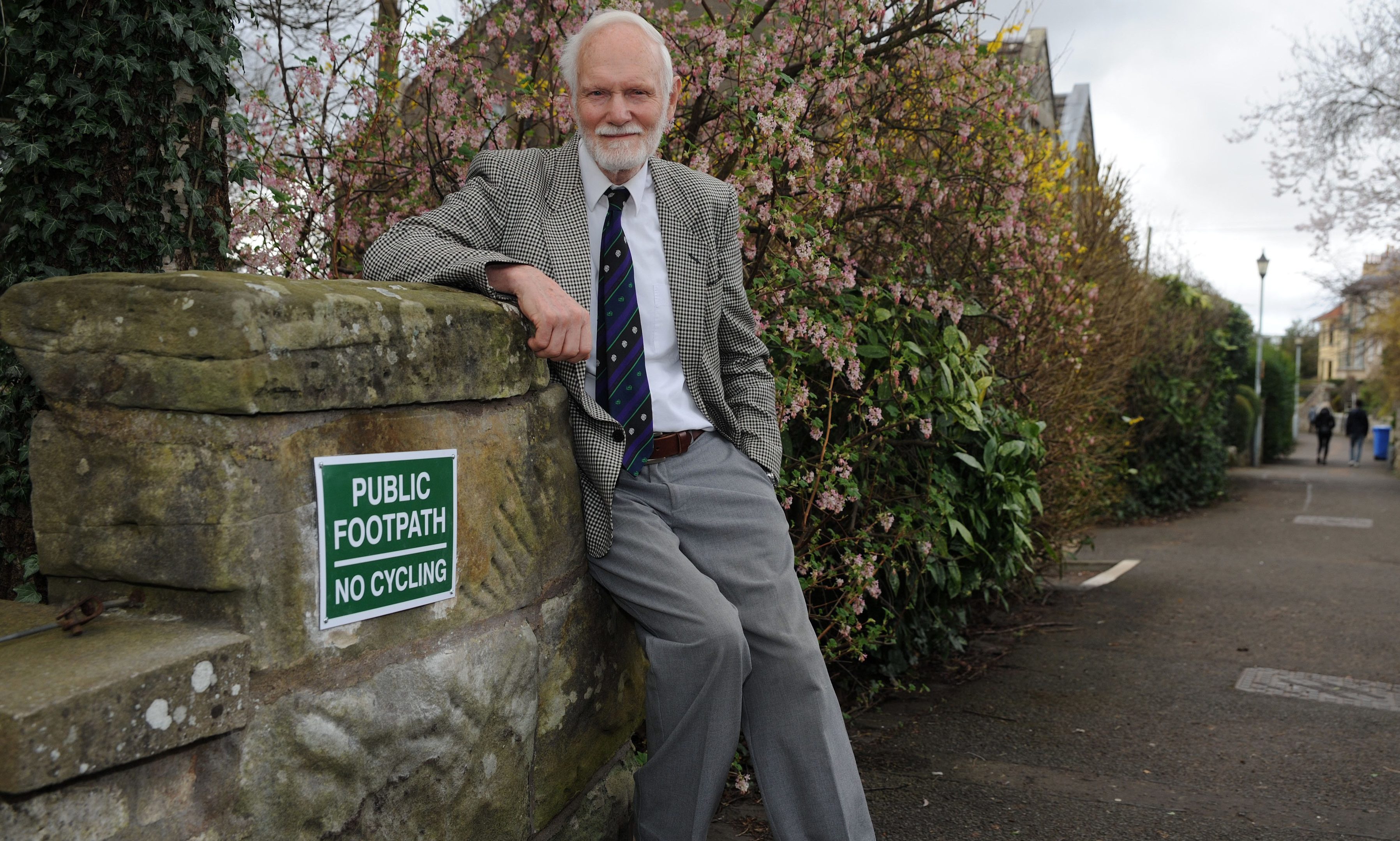 The St Andrews resident behind controversial "no cycling" signs in the town has defended his actions.
David Middleton put the signs up outside his home in Lade Braes after an elderly neighbour was lucky to escape injury after being struck by a cyclist.
"All my neighbours are elderly and are really anxious about stepping on to Lade Braes because students in particular use it as a rat run," he said.
"They belt along there to classes."
There appears to be confusion over the suitability of Lade Braes for cyclists.
When Mr Middleton contacted Fife Council in November last year, he was sent an email informing him the stretch outside his home was a footpath and not a shared use path, and therefore the Highway Code rule prohibiting cycling applied.
But when contacted by The Courier, Fife Council said cycling is permitted on Lade Braes under the responsible access rights of the Land Reform (Scotland) Act 2003.
The local authority added that cyclists should be responsible and take care while cycling on the paths.
Mr Middleton said: "Before the signs were put up, I was in touch with the relevant officers at Fife Council to ask that a safety audit, previously recommended by consultants to the council, should be carried out.
"I was advised that this was not necessary as cycling was not allowed on this part of the Lade Braes as this was a public footpath, the equivalent of a pavement."
Some stretches along the winding route through the town are designated under the core paths plan and others are not.
The section outside Mr Middleton's home is included in the core path network.
He added: "If it is suggested that all core paths should be available for cyclists, the council would have to show that this is both legal and safe.
"I am a keen and active cyclist so I am not anti-cycling.
"I think that the most constructive way to encourage safe cycling in St Andrews is for the council to increase the number of dedicated cycle paths throughout the town rather than promote situations where cyclists come into conflict with pedestrians."
The row over cycling in Lade Braes has been rumbling for years.
In December 2007, a sub group of Fife Access Forum decided that Lade Braes should not be included in the draft core paths plan because of the strength of local feeling.
Councillor Dorothea Morrison, who also lives in Lade Braes, said: "There was an appeal and a reporter decided that particular section should be included.
"We're seeing the repercussions of that."