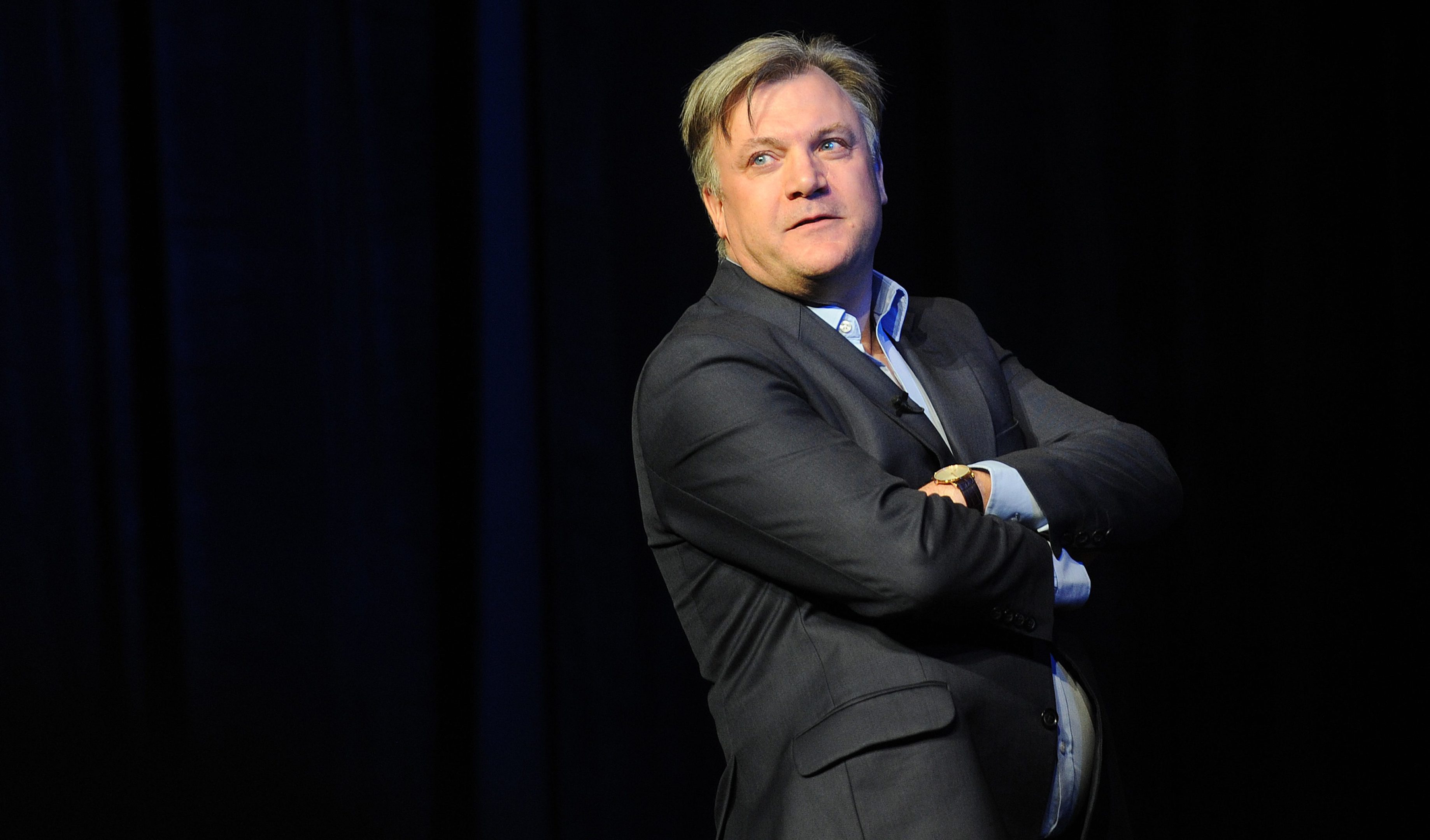 Former Shadow Chancellor turned Strictly Come Dancing star Ed Balls has stressed that Nicola Sturgeon's latest bid for independence will only hinder efforts to secure the best possible Brexit deal for the UK.
The former Labour MP delivered this year's Adam Smith Lecture to kick off the first ever Festival of Ideas in Kirkcaldy, which will run throughout the weekend with appearances from the likes of Gordon Brown, Sally Magnusson, comedian Arabella Weir and Brendan Cox, who will give the first ever Jo Cox Memorial Lecture on Saturday evening.
And during a fairly light-hearted session which touched on various topics ranging from his political career right through to his stint in the ballroom, Mr Balls aired his views on the country's current political climate.
"I can see how frustrating it is for Scotland to see the government in Westminster hurtling towards something which could turn out to be a pretty destabilising and extreme version of Brexit," he acknowledged.
"But the reality is, I think, that there are very strong negative reasons why breaking up the union would be a bad thing.
"We have a history which is of shared common endeavour and rising to meet big challenges together, and this is underpinned by institutions currently valued across the union.
"The NHS, a hugely British idea which is as important, I would say, to Scottish people as it is to English; the importance of remembrance, and remembering those who have fallen in times of conflict; and institutions such as the BBC, which are hugely important because of the way they stretch across the whole union.
"I think the big challenge at the moment is to make sure that the UK doesn't leave the EU in a damaging and destabilising way which costs lots of jobs and investment.
"We should keep the focus on Theresa May and Boris Johnson and Liam Fox, on the decisions they are making, but I'm not sure Nicola Sturgeon is helping keep the pressure on Theresa May at the moment."
Taking to the stage to the famous Strictly theme tune, this after his long time friend Gordon Brown had suggested it was the first time the Adam Smith Lecture had ever been delivered by a "ballroom dancer", Mr Balls spoke fondly of his working relationship with Mr Brown over the years and the changing global political scene of the past three decades or so.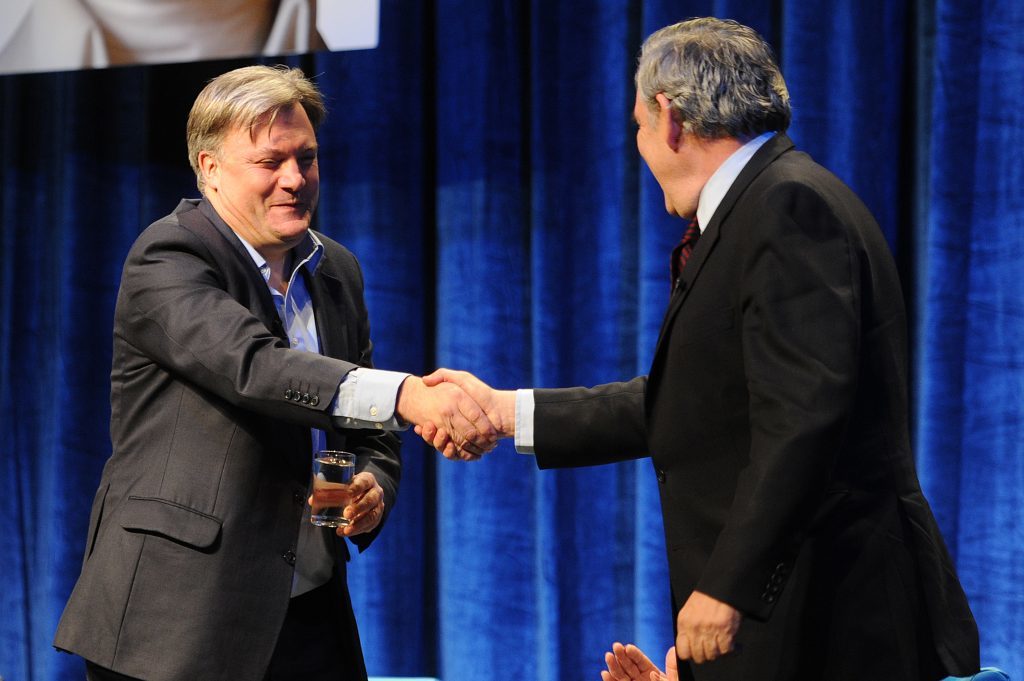 He also made several references to Donald Trump's presidential victory, going on to suggest that German Chancellor Angela Merkel had handled the Trump situation far better than Prime Minister Theresa May – even referring to her early dealings with the new US president – and the furore over her early visit to the White House – as a "mistake on her part".
"To see Theresa May spooked by Nigel Farage in that way….I think it was rather weak," he added.
"It's one of the pieces of statesmanship she'll want to forget."
And on his time on Strictly, Mr Balls joked that he felt he had "in some small way" helped the country recover from the shock of Trump's victory by performing his now infamous Gangnam Style salsa routine with dance partner Katya Jones just days after the US election.
He explained: "Whether you support Rangers or Celtic, Manchester United or Manchester City, the SNP, the Conservatives or Labour, whether you are seven or 70, Strictly is something you can enjoy together which isn't divisive and it's actually unifying.
"So although the big stuff was happening in Washington, and the big stuff in this country was happening with Brexit, I like to think the Gangnam Style salsa was a very small contribution to keeping our union together."
For those who may have missed that, click here.
Earlier in the day, Mr Balls had visited the Cottage Family Centre in Kirkcaldy, which is currently celebrating its 30th anniversary, and paid tribute to its work.
"I've been to hundreds of children's centres over the years but I can honestly say this is one of the best I've ever been to," he noted.
"The children's centres which really work are the ones that have lots of volunteers, gets various services working with children and involving dads and mums, and the Cottage Centre does that really, really well.
"It's really impressive and it's great to see the community coming together."
The Festival of Ideas, which has been organised by the Adam Smith Global Foundation with support from Kirkcaldy's Ambitions Partnership, continues on Saturday and Sunday.
Previous speakers who have delivered the Adam Smith Lecture over the years have included former US Federal Reserve chairman Alan Greenspan and former UN secretary general Kofi Annan.