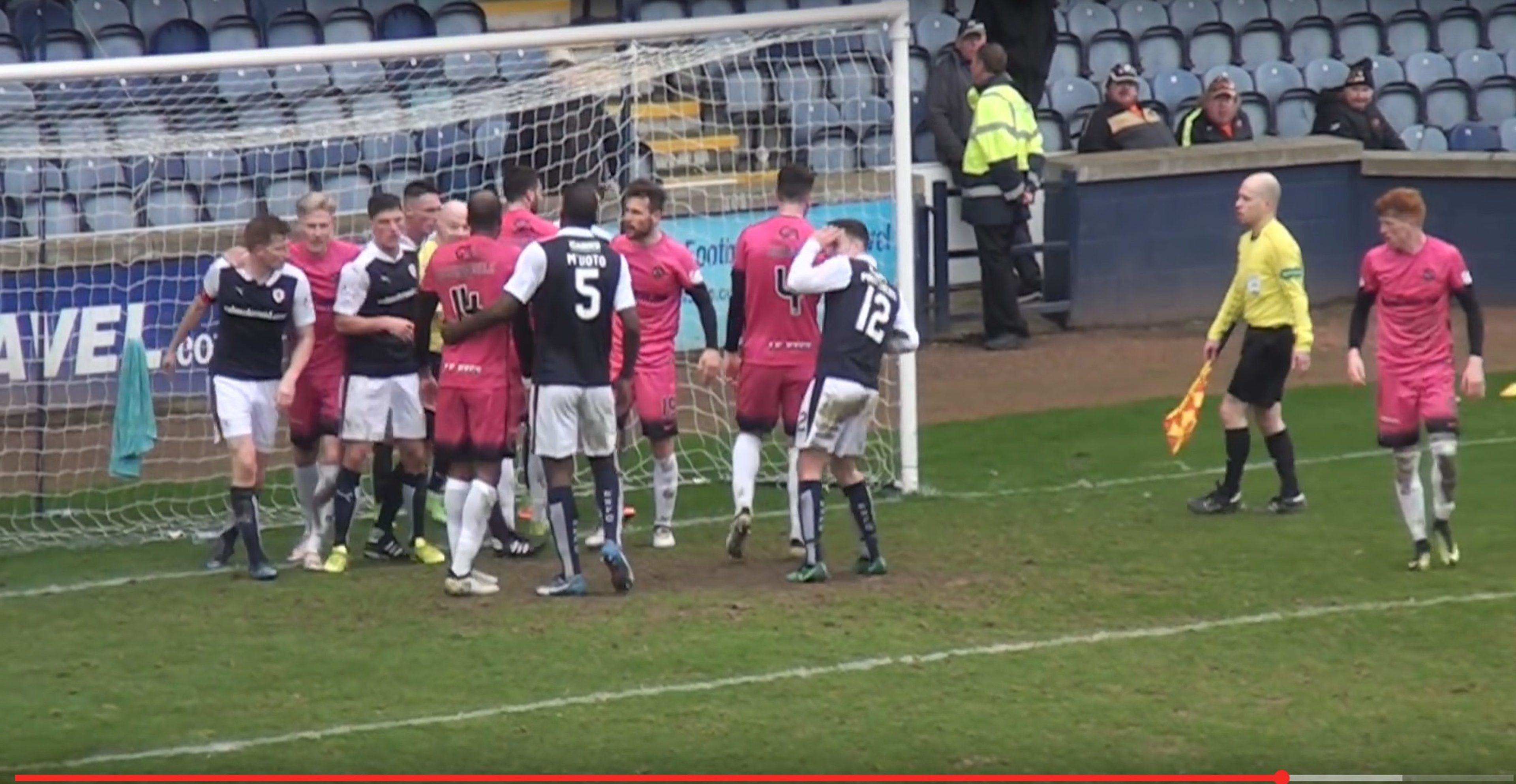 Raith Rovers have revealed they have given "crystal clear" images to police and Dundee United of the person who threw a coin at one of their players on Saturday.
An investigation was launched after Rovers midfielder Ross Matthews, 21, was struck on the head by an object during the Championship clash with United at Stark's Park at the weekend.
Match highlights shown on the club's Raith TV captured the incident, and the small missile appears to have been thrown by a spectator in the McDermid Stand, which is used by away fans on match days.
Following a review of CCTV footage, Rovers chief executive Eric Drysdale confirmed that pictures of the culprit have been handed over to police and Dundee United for further action.
"We are pleased to advise that we are today passing crystal clear images of the alleged perpetrator to Dundee United FC and to Police Scotland and every effort will be made to identify the individual concerned," he said in a statement.
"Fortunately, Ross is recovering from the injury he sustained on this occasion, but the object could so easily have hit anyone on the field of play or indeed another spectator who may not have been so lucky.
"Indeed there were young children close to the man seen throwing the object.
"It doesn't bear thinking about if one of them had been hit and I hope the idiot responsible is quickly brought to justice."
Rovers also issued a reminder of its Supporters Code of Conduct, which states that behaviour which jeopardises the safety and enjoyment of others or is likely to bring disrepute to the club is not acceptable.
The club also stressed that the detailed policy applies to all spectators who enter the stadium.
"The club deplores all forms of unacceptable conduct," Mr Drysdale added.
"We continue to take all steps that are reasonably practical to prevent incidents and to detect anyone who does commit any offence, and we will always press for firmest action to be taken against anyone proven to be involved."
Dundee United said the club had been informed of the incident and were awaiting further information.