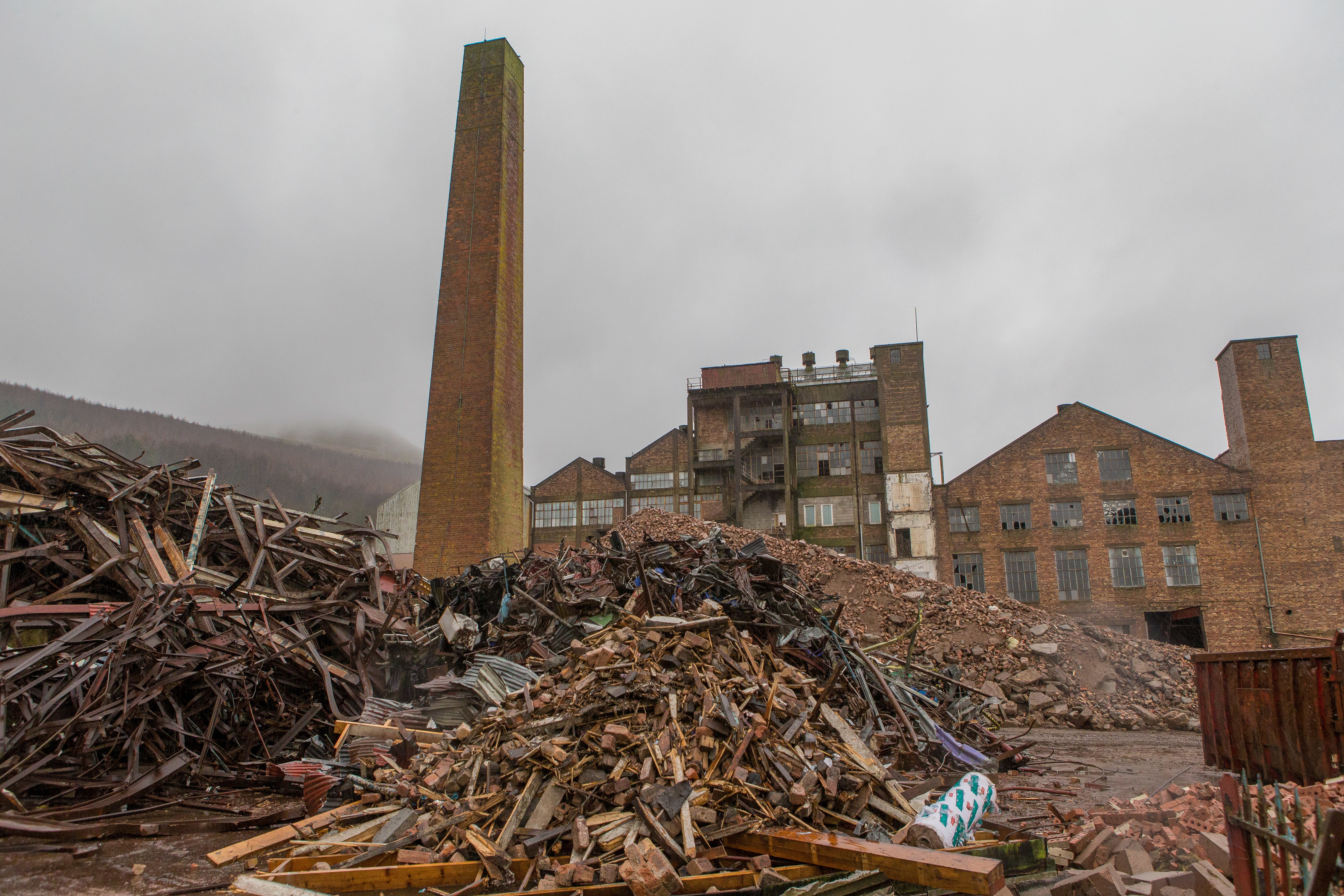 A Falkland landmark will be razed to the ground on March 29.
Demolition of the St John's Works chimney was postponed last month for health and safety reasons but the ground has now been reinforced to withstand the weight of required machinery.
Crowds are expected to gather at 10am to watch the first crunch, as the last part of the factory still standing is picked apart.
The works, closed by Smith Anderson in 2013, began life as a cotton mill 125 years ago, produced linoleum for several decades and latterly made paper bags.
Demolition of other buildings on the site began at the end of last year.
Stuart Pearson, secretary of VisitFalkland, said: "It is important to the community that the factory's life is celebrated and to share this moment, seeing the end of an era in the village."
The land is earmarked in Fife's development plan for up to 100 new houses but there are concerns about the impact on local infrastructure of the population growth.
A public meeting is to be held by Falkland and Newton of Falkland Community Council next month to discuss concerns and ideas for the site.
Mr Pearson said: "With a very proactive community there are a lot of ideas, concerns and suggestion around the site and we must work together to have a shared vision for the future."
Those intending to watch the demolition have been warned it may be noisy and dusty and not to park on East Loan or Well Brae, where spectators are expected to gather.
The meeting will be held at 2pm on April 9 in Falkland Community Hall.