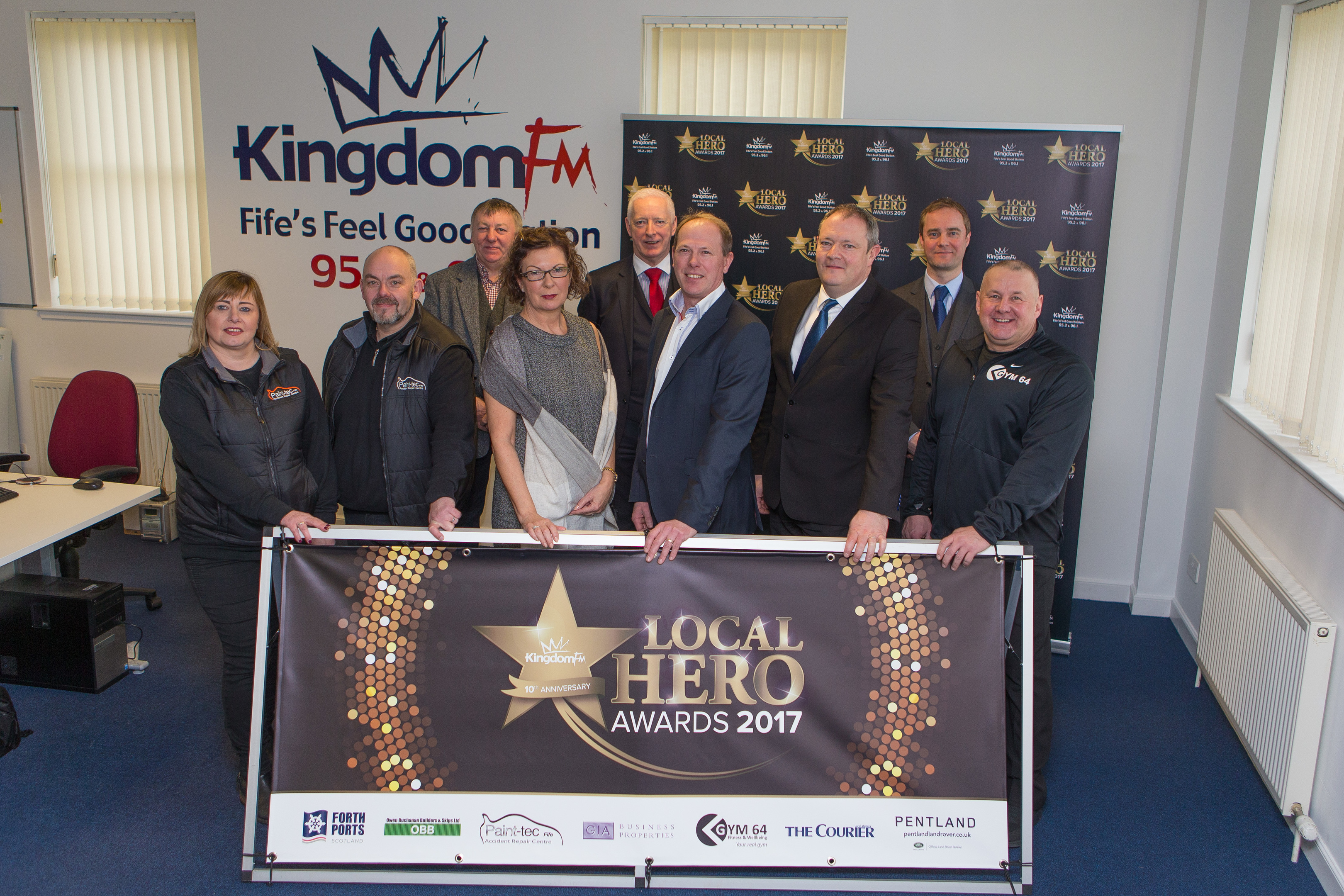 Kingdom FM's Local Hero Awards reaches a major milestone this year so it is even more important you don't miss the chance to nominate a worthy winner.
The gala award ceremony, which celebrates the work and contributions individuals, organisations and local schools have made to communities across the region, has been a fixture in Fife's calendar for a decade.
Time is fast running out for anyone who wishes to nominate their local hero this year, as the nominations close at midnight on Sunday, April 30.
This year's awards, again co-sponsored by The Courier, will take place at the Rothes Halls in Glenrothes on Friday, August 25, and more than 300 guests are expected to gather to publicly recognise the amazing achievements of Fife's Local Heroes.
Kingdom FM station manager Darren Stenhouse said the response in terms of nominations so far this year has been "overwhelming" – but stressed there is still time to get possible contenders into the mix.
He commented: "The judges will definitely have their work cut out for them when they're creating their shortlisted of nominees to attend the event on the night.
"Some incredibly heart-warming, touching and humbling nominations have already been received this year and I'm certain there are more to come."
http://bit.ly/courierLHvideoApr17
There are 12 categories to nominate in this year plus, for the first time, there is a new Home Grown Talent award which will give talented Fifers the chance to perform live at the star-studded awards event.
Nominees for the new category could be solo performers or in a band, a stand-up comedian or a juggler, or even a magician.
All talents will be considered and as long as you are a Fifer you are eligible and the nomination process for all categories is online.
"It needn't be a 2000-word essay, there isn't a test at the end of it," Mr Stenhouse added.
Kingdom FM's 10th annual Local Hero Awards are proudly supported by The Courier, Paint-Tec Accident Repair Centre, Gym 64, Pentland Landrover Cupar, G.I.A. Business Properties Limited, Forth Ports, and Owen Buchanan Builders and Skips.
The award categories and sponsors are as follows: Child of Achievement (Skene Group); Provost Award (Fife Council); Sports Person of the Year (Lowes Logistics Limited); Fundraiser of the Year (Ceramic Tile Warehouse); Mary Leishman Award (Mary Leishman Foundation); Best School (AH Fireplace Installations); New Business Start-up (Business Gateway Fife); Carer of the Year (Abbotsford Care Group); Volunteer of the Year (Cadham Pharmacy); Best Community (Diageo); Green Initiative (St Andrews University) and Best Neighbour (Delmor Independent Estate Agents).
The new Home Grown Talent award is also being sponsored by Fife College.
All the information is available via www.kingdomfm.co.uk/life-in-fife/local-hero-awards-2017.