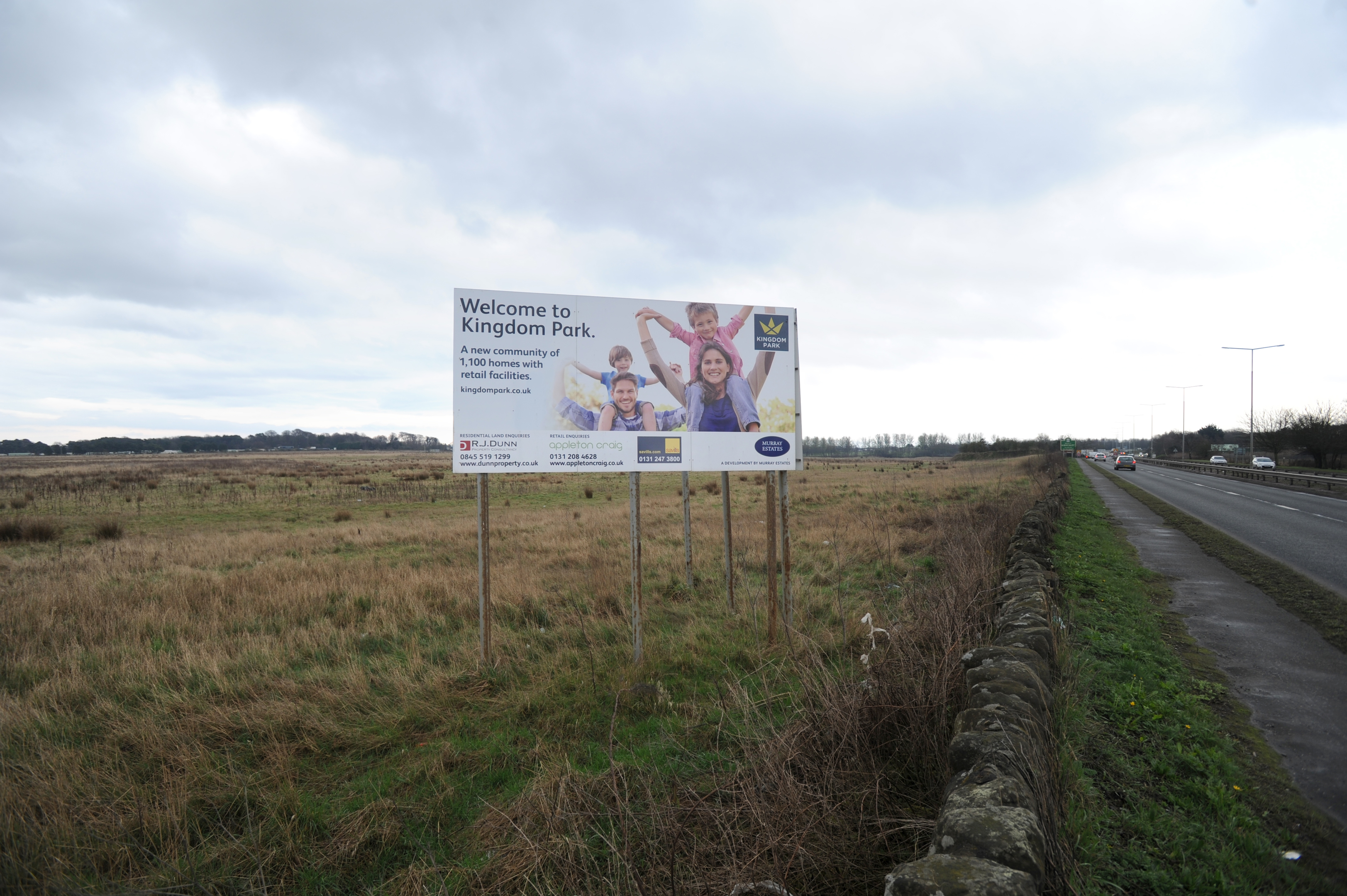 Assurances have been given that a £500 million project which promised to transform the north east of Kirkcaldy will go ahead, despite no work taking place on site for years.
Fears that the Kingdom Park development, in a prime location off the A92 in central Fife, might never come to pass have been growing in recent months due to an apparent lack of activity since planning consent was obtained.
Those behind the ambitious blueprint insist they remain committed to their vision for the new village of "Kingslaw" and that the massive plan will come to fruition over the coming years.
The new neighbourhoods should boast more than 1,000 new homes, a primary school, shops and a community centre, with improvements to the road network to resolve congestion.
It had been anticipated work could have started on site last summer, although a number of stumbling blocks prevented that from happening.
Jestyn Davies from Murray Estates, the property development and investment company spearheading the plans, said patience was required.
"We are pulling all the threads together," he told The Courier.
"We are trying to draw together the final infrastructure package which will need to go in before the housebuilders start on site.
"But we still have plenty of housebuilder interest with contracted land sales for a number of parcels of land."
Planning permission was first granted for the Kingdom Park development five years ago and a subsequent legal agreement was completed in 2014.
According to the proposals, 273 affordable homes will be built in the first phase, while a further 817 private housing units will be built in subsequent stages.
Works to the nearby Redhouse roundabout on the A92 will also be pursued to prevent a traffic bottleneck in the area.
Councillor Neil Crooks, who chairs Fife Council's Kirkcaldy area committee, said he had recently received an update on strategic development land allocations in the town and couldn't go into too much detail due to commercial confidentiality.
But he too revealed that the development at the Boreland had been close to a start date on a few occasions now and was heartened by the latest news.
"The current position is that developers are in place and discussions are advanced in regards to initial infrastructure funding which gets the work on the ground started," he confirmed.
And he added: "It is anticipated the housebuilding programme will get underway this year."
However, The Courier understands that council officers are not assured about movement in the south-west of the town, specifically plans for the Invertiel and Tyrie Farm area.
Cala Homes has been the preferred developer for a number of years, and there had been an expected start date of 2012 for more than 1,000 homes on that site.
However, there has been a lack of action there as well and it is understood the sticking point remains the early construction of a new primary school which was part of planning conditions.
Mr Crooks described the situation there as a "great pity", adding: "We currently have real pressure in Kirkcaldy West primary with staff doing a brilliant job in less than ideal surroundings.
"A new school for this area is a real pressure for the education service now, even without the new housing that Cala will provide."